The Center for New Music
Jean-François Charles, curator
hosts

Loopers & Composers with Philippe Ollivier (France)
 
Sunday, October 16, 2022 at 7:30p in the Stark Opera Studio
 
Program
| | |
| --- | --- |
| Toco la Toccata | Philippe OLLIVIER |
works by participants in the Logelloop workshops
Sang Choi
Ziang Han
David Hurlin
Lucy Shirley
Kevin Swanson
Qing Xu
Program Notes
     From Spanish tocar, 'to play' and from the Italian toccata, 'played'. Toco la Toccata is a piece for bandoneon and real-time audio treatments.
     Philippe Ollivier is at the same time the composer of the music, its interpreter and the designer of the Logelloop software which is used for the production of the electronic sounds. Computer programming is in this case an integral part of the musical composition. Counterpoints are provided by the computer, sometimes the software is even improvising!
     Philippe Ollivier also uses a 3D analysis of his hands to control the computer, just like one uses a Theremin. The sound processing is then very close to a form of sound sculpture, and the performer goes deep into the organic sound matter.
     In this jubilant musical piece, we ask ourselves whether a machine can in real time compose counterpoints that will come to make an orchestral part of the improvisations played with the bandoneon. More than ever at the center of the sound restitute in hexaphony, the spectator is weightless in a sound.
     Toco la Toccata is a work in permanent progress, Philippe Ollivier develops Logelloop and composes his music simultaneously. Thus new ideas for musical compositions inspire new functions in the software. In 2020, Philippe Ollivier composes new pieces that will be based on different paradigms from what he did until then. While the writing of Toco la Toccata was based on music composed of deconstructed and non-repetitive loops, there were still treatments that were done in a repetitive way. The programming of new tools in Logelloop now allows the circular recording of loops (loops recorded in separate tracks can replace the previous ones before the listener has even noticed the repetition of these loops) and then the use of a graphical time line interface allows writing loop transformations and sound treatments.
Biography
     Philippe Ollivier composes from his bandoneon and Logelloop. The dialogue between the acoustic instrument and electronics allows him to create his very own language, in constant evolution.
     Driven by a broad artistic curiosity, the composer also engages in a visual arts research (photography and video-mapping), questioning the relationship between sound and image. His work is enriched by collaborations with circus, theater and contemporary dance.
     He likes to invest natural spaces or unexpected places and respond to the impulses of their own music. His creations question our relationship to time and seek to bring about social as well as aesthetic decompartmentalization.
Philippe Ollivier is also the artistic director of Logelloù, a place for musical creation in the Côtes d'Armor region and, with Christophe Baratay, the designer of Logelloop.
     https://www.philippeollivier.com/en/toco-la-toccata/
---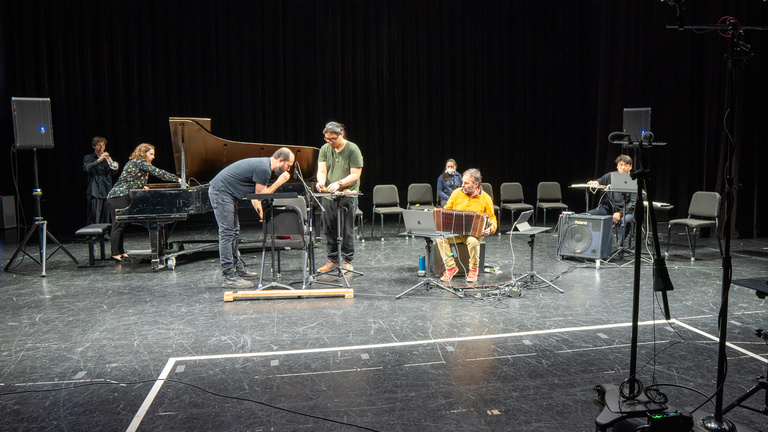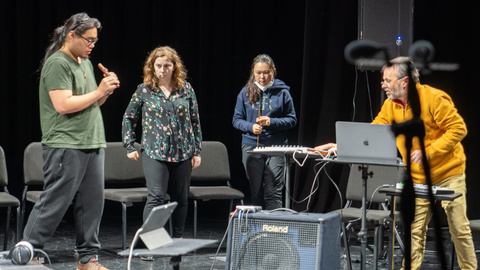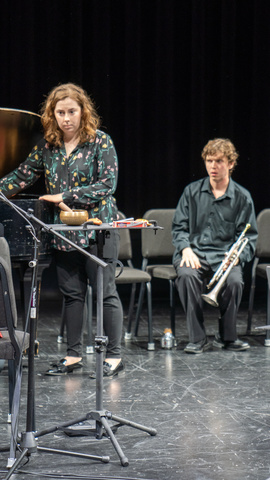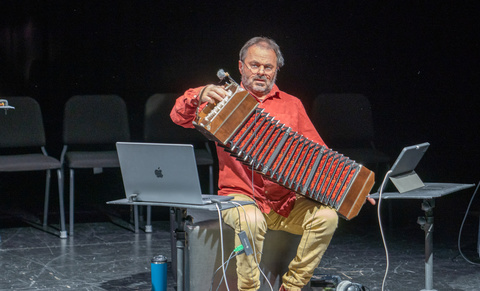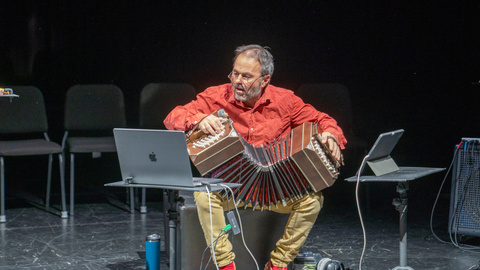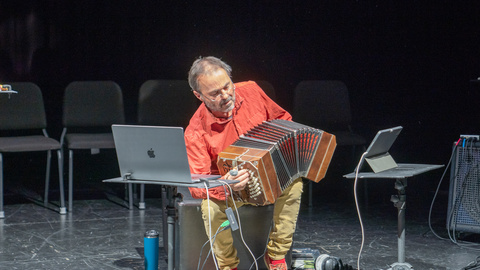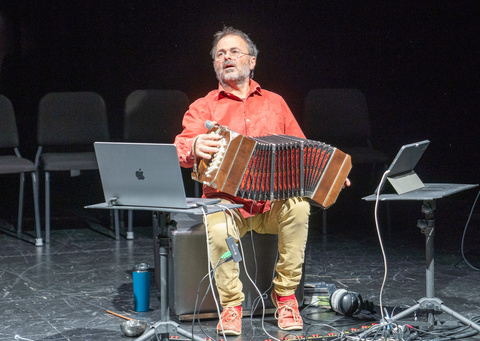 ---