The American Experience(s) Part I
Clapp Recital Hall, Saturday, September 22, 2002, 8:00 pm
Program
Suite for woodwind quintet
 
Ruth Crawford Seeger
 
Kara DeRaad-Santos,  flute
Amy Burgus,  oboe
Heather Gozdan,  clarinet
Michael Helman,  horn
Eric Ring,  bassoon
 
Toccata (1979)
 
Emma Lou Diemer (b. 1927)
 
Rose Chancler,  piano
 
In C (1964)
 
Terry Riley (b. 1935)
 
Robert Dick, Ismael Reyes and Kara De Raad-Santos,  flutes
Laveena Sollenberger and Heather Gozdan,  clarinets
Amy Burgus,  oboe
Eric Ring,  bassoon
Michael Helman,  horn
Alla Cross and Regine Juliette Montés,  violins
Charletta P. Taylor,  viola
David Evenchick and Amy Phelps-Amrani,  violoncello
Marceline Turcanu and Rose Chancler,  piano
Michael Massengarb,  percussion
 
 
intermission
 
Four Marys (1992)
 
Julia Wolfe (b. 1958)
 
Alla Cross and Regine Juliette Montés,  violins
Charletta P. Taylor,  viola
Amy Phelps-Amrani,  violoncello
 
Re-Illuminations (1985)
 
Robert Dick (b. 1950)
 
Robert Dick,  flute
 
Chamber Concerto No. 5 (2001)
 
David Sanford (b. 1963)
 
Laveena Sollenberger,  clarinet
Michael Helman,  horn
David Evenchick,  violoncello
Marcelina Turcanu,  piano
Michael Massengarb,  percussion
 
Notes & Bios
Emma Lou Diemer
Toccata

Toccata For Piano combines both classical and contemporary elements of piano technique and musical form. Integrated into classical keyboard technique are gradual changes of timbre produced by such techniques as hand-dampening the strings, using a left-arm silent cluster to release the dampers of the fundamentals of pitch-groups played with the right hand, and sweeping and patting the strings. The work was written for Nozomi Takahashi, whose fine technique, personality, and hand-span of not over an octave were taken into consideration.
Emma Lou Diemer is a native of Kansas City, Missouri, where she studied piano from age 6 and organ from age 13. She received her BM and MM degrees in composition from the Yale School of Music and her PhD from the Eastman School of Music, and she also studied in Brussels on a Fulbright Scholarship and at the Berkshire Music Center. Diemer has received awards and commissions from the Louisville Orchestra, the Kindler Foundation, the Ford Foundation, and others, and over 100 of her works are published. Since 1971 she has been Professor of Theory and Composition at the University of California, Santa Barbara.
---
Terry Riley
In C

In C premiered in San Francisco in 1964. It consists of 53 musical fragments that must be played in sequence, however, the instrumentation, number of performers, and duration of the piece is variable. The performers begin together but decide in real-time when to move on to the next fragment, thus, In C will never be performed exactly the same way twice, but by controlling the order and motivic design of the fragments, it still contains a large amount of homogeneity that is easily recognizable. Among the first performers of In C, were Steve Reich, Jon Gibson, Pauline Oliveros, and Morton Subotnick.
Terry Riley is probably best known as the father of minimalism. He holds degrees in composition from San Francisco State University and the University of California, Berkeley. Influences early on by Le Monte Young's long tone pieces led him to compose his String Trio in 1961, now labeled as the first notated minimalist piece, since it utilizes the repetition of short phrases. In 1964 Riley composed his most famous work, In C, which was the first to make minimalism popular in mainstream music. During the 1970's, he became interested in improvisation, and eventually completely abandoned notated composition. At Mills College, Riley met David Harrington of the Kronos Quartet, and since then Riley and the Kronos have continued to collaborate.
---
Julia Wolfe
Four Marys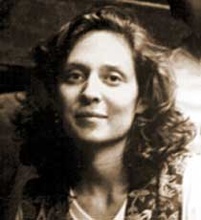 Four Mary's, composed for the Cassatt String Quartet, takes its inspiration from mountain dulcimer music. "...the sliding pitches, the crude crying tone, the drone strings, and the strumming..." are all sounds present in the quartet that Wolfe feels represent the heart of this art. The opening of the piece is characterized by soft, sustained chords. Glissandi are then introduced to propel the work forward into a vigorous dance-like section with minimalistic undertones. The final free section recalls the beginning of the piece with calm chords and slow sliding tones.
Julia Wolfe is co-founder and co-artistic director of New York's Bang on a Can Festival. With degrees from Princeton and Yale, as well as a large assortment of commissions and awards, (Fulbright Fellowship, Library of Congress, Meet the Composer, the Koussevitzky Foundation) Wolfe draws her inspiration from Beethoven, Led Zeppelin, and traditional American folk music.
---
Robert Dick
Re-Illuminations

Re-Illuminations (1985) mixes composed and improvised musics that explore the percussive, chordal and linear natures of the flute. The original inspiration for this piece was a riff on a recording of African witchcraft and ceremonial music played on the Bung'o Horn. This motif would not leave my mind; I had to find a way to use it. I made it my own by harmonizing it with thick multiphonics and composing a second, consequent phrase to answer the original riff. Then, through a process of improvisation, I developed the structure of "islands" of multiphonics set in a "sea" of percussive sonorities.
Robert Dick, flutist, composer, improvisor, author, teacher and inventor is a creative virtuoso in the tradition of Paganini and Jimi Hendrix. He is Visiting Assistant Professor of Flute at the University of Iowa. Dick has performed his music worldwide and his books, recordings, compositions and inventions have a had major impact on the conception of the flute's music and of the flute itself. Please visit: www.robertdick.net.
---
David Sanford
Chamber Concerto No. 5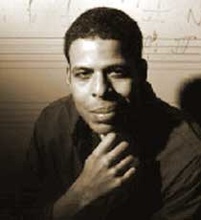 Chamber Concerto No.5 (2001) was commissioned by Speculum Musicae with funding from the Mary Flagler Cary Charitable Trust. While there is less use of outright quotation than in the prior chamber concerti, ideas from the earlier works do appear briefly. Unlike those pieces, no single soloist eventually takes center stage; there are three distinct "solos" based on jazz models, and each instrument carries the "lead", or part of it, at some point. Certain inspirations should be embarrassingly obvious to swing listeners, but of the slightly less apparent ones, Mingus, Miles Davis, Maynard Ferguson, Thomas Tomkins, Donald Martino and the Modern Jazz Quartet all influenced elements of the form, harmony and texture.
David Sanford was born in Pittsburgh, PA in 1963. He received degrees from the University of Northern Colorado, New England Conservatory, and Princeton University, studying privately with Arthur Berger, Pozzi Escot, James Randall and Steven Mackey. His honors include fellowships from the Guggenheim Foundation and the American Academy of Arts and Letters, grants from BMI and ASCAP, and the Rome Prize. His works have been performed by the Detroit Symphony, the Chamber Society of Lincoln Center, the Chicago Symphony Chamber Players and the Meridian Arts Ensemble. He is Assistant Professor of Music Theory and Composition at Mt. Holyoke College and currently lives with his wife in Northampton, MA.