All events have been cancelled.
In association with the Sustainability Charter Committee and the
the Earth Day Teach-in Organizing Committee at The University of Iowa
The Center for New Music - David Gompper, director presents

   Earth Day
Featuring Nimbus Dance - Samuel Pott, Artistic Director
and
The Center for New Music Ensemble
performing the music by Composer Qasim Naqvi in
 
Patch of Turf and Falling Sky
in two performances in Stark Opera Studio
on April 22, 2020 at 4:30pm and 7:30pm.
and
 
THAW | PHASE
a live performance created and performed by MFA in Dance Graduate Students
Angelica DeLashmette-Hurst, Juliet Remmers, and Mariko Ishikawa
in a performance in the Atrium outside the Stark Opera Studio
on April 22, 2020 at 6:00pm.
Performers
 

Nimbus Dancers

CNM Musicians

 
 
Giacomo Bavutti,   Leigh Ann Curd
Justin Estelle,   Derick McKoy, Jr.
Isabele Rosso,   Victoria Santaguida
Hannah Weeks,   Mika Greene
Joshua Pallazolo and Luciana Hontila, violins
Donghee Han, viola,   Sarah Hansen, cello
Anthony Capparelli, piano
David Gompper, conductor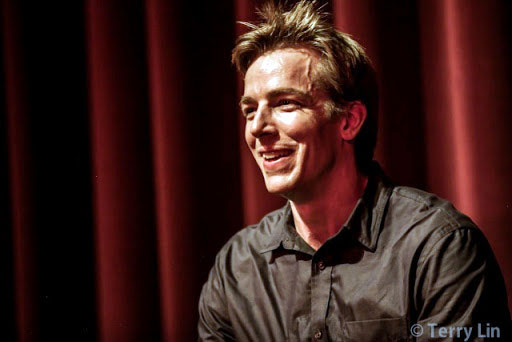 Nimbus Dance Artistic Director: Samuel Pott
Samuel Pott danced as a soloist with the Martha Graham Dance Company, performing in iconic roles–the Husbandman in Appalachian Spring, Agamemnon in Clytemnestra, and Adam in Embattled Garden–and new choreographic works created by a range of leading contemporary choreographers including Larry Kegwin, Ann Bogart, Robert Wilson, and Lar Lubovitch. Prior to joining the Graham company, Mr. Pott performed as a lead dancer with American Repertory Ballet, Oakland Ballet, and Savage Jazz Dance Company, in a wide range of new and classical repertory.
     Mr. Pott founded Nimbus in 2005 drawing on a deeply held personal belief in the value that the arts can play in bringing together people and communities. Under his direction, the organization has developed a school that serves over 400 students, enriched Jersey City's vibrant cultural scene, toured nationally, and gained its own building, Nimbus Arts Center at The Lively, which will open in 2020. His emotionally evocative choreography has been shown at venues including Brooklyn Academy of Music (BAM Fisher), New Jersey Performing Arts Center, and the Jacob's Pillow Dance Festival. His collaborations have included work with many esteemed contemporary artists working in new music, including composers Daniel Bernard Roumain, Samson Young, Judd Greenstein, Aaron Parks, and Qasim Naqvi. Mr. Pott has received Choreography Fellowships from the New Jersey State Council on the Arts in 2008 and 2017 and was named a Distinguished Teaching Artist by the Council in 2012. He was one of 25 arts leaders nationally selected for the Association of Performing Arts Presenters' (APAP) inaugural Leadership Fellows Program, serves on the Dance Advisory Council for New Jersey Performing Arts Center and the Diversity, Equity, and Inclusion Committee for ArtPride NJ, and is a co-founder of the Jersey City Arts Council.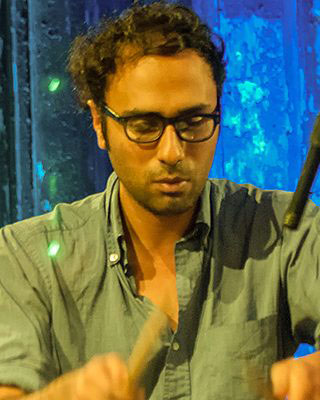 Composer Qasim Naqvi
Qasim Naqvi describes his active life in a two-fold manner. As a member of Brooklyn-based acoustic trio Dawn of Midi, he serves as drummer, driving the group's emergent, post-minimal grooves and counting among the trio's accomplishments an opening spot with Radiohead at Madison Square Garden in 2016. When he isn't drumming with Dawn of Midi, he spends his time composing original material for film, theatre, dance, and an international roll of chamber ensembles. In and amongst these activities lies an enticing body of electronic works, which continues to evolve under the advocacy of eminent experimental record label Erased Tapes. His latest such offering, entitled Teenages (released May 3, 2019), delivers a range of percussive sonorities that bridge a reverberant canyon between the familiar, retro charm many expect to hear from the modular synthesizers Naqvi employs, and a special, distant place that is altogether his own.