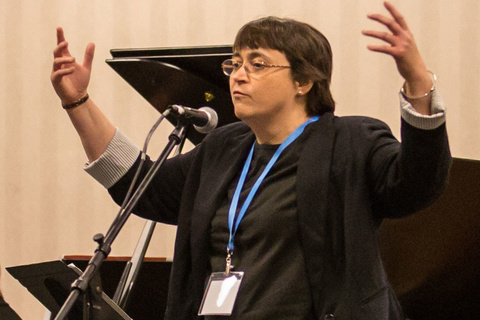 Featuring guest composer and UI alumna Amy Dunker
 
The Center for New Music Ensemble
Sunday, September 24, 2017 at 7:30p in the Concert Hall
 Program
Keep Calm (2016)
Amy DUNKER (1964)
Equilibrium (2017)
Nima HAMIDI (1984)
Daniela Volkovinsky
,
flute
Matt Goulding,
oboe
Mauricio Silva
,
clarinet in B-flat
Thiago Ancelmo de Souza,
bass clarinet
Alex Widstrand
,
bassoon
Katelyn Jahnke Halbert
,
horn in F
John Kenneth Gorder
,
trumpet in C
Robert Parker,
trombone
Bo Atlas,
tuba
Peter Naughton and Travis Newman,
percussion
Nicha Pimthong
,
piano
Yixue Zhang,
violin I
Joshua Palazzolo,
violin II
Therese Slatter,
viola
Hui-Hsuan Su,
violoncello
Rebeca Furtado,
double bass
David Gompper,
conductor
Intermission
Brass Quintet (2017)
Michael ECKERT (1950)
I. Andante comodo (q = 72)
II. Andante elegaico (q = 84) – Sostenuto (h = 63) – A tempo
III. Andante (q = 84)
On the Guarding of the Heart (2011)
Djuro ZIVKOVIC (1975)
Daniela Volkovinsky
,
flute
Matt Goulding,
oboe
Mauricio Silva
,
bass clarinet/E-flat clarinet
Alex Widstrand
,
bassoon
Katelyn Jahnke Halbert
,
horn in F
John Kenneth Gorder
,
trumpet picc B-flat
Caleb Lambert
,
tenor trombone
Peter Naughton,
percussion
Nicha Pimthong
,
piano
Yixue Zhang,
violin I
Joshua Palazzolo,
violin II
Tyler Hendrickson
,
viola
Hui-Hsuan Su,
violoncello
Will Yager
,
double bass
David Gompper,
conductor
 Program Notes
Amy Dunker
Keep Calm
Keep Calm was written for the Noise2Signal Ensemble. The work has been described as minimalist noir with its repetitive rhythmic drive and jazz inflected motivic ideas.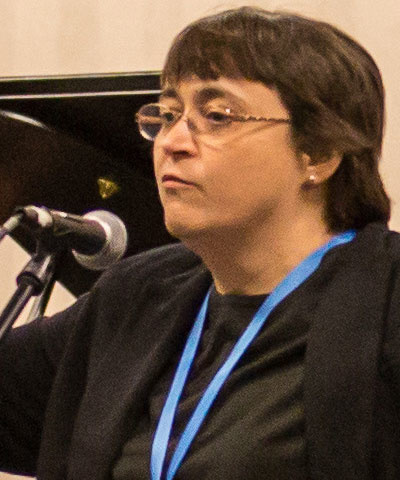 Amy Dunker
is a Professor of Music at Clarke University where she teaches music theory, aural skills, composition and trumpet. Amy has a DMA in Composition from the University of Missouri‐Kansas City Conservatory of Music, MM in Composition from Butler University, MM in Trumpet Performance from the University of South Dakota and a BME in Music Education from Morningside College. She has studied composition with James Mobberley, Chen Yi, Michael Schelle, James Aikman and Robert Block. She has studied trumpet with Keith Benjamin, Marvin Perry III, David Greenhoe, Marshall Scott, Vincent DiMartino and Doug Gerhart. Her works have been performed throughout the United States, Italy, France, Great Britain, Germany, the Ukraine, Puerto Rico, the Czech Republic, Mexico, China, Colombia, Argentina, Brazil, Thailand and India. Her works have been recorded by the Kuhn Choir (Czech Republic), the Czech Radio Orchestra, Jaime Guiscafre (Guitar), Adam Hayes (Trumpet) and Kris Carlisle (Piano). Her works are published by Alliance Publications, Inc.
Nima Hamidi
Equilibrium
A state in which, opposing forces are balanced. In other words, the condition of a system exists in such a way that all-competing influences are stabilized, in a wide variety of contexts. Equilibrium is an attempt to reconstruct a similar situation. The concept of creating a stable unit, using unstable elements, is a feature of this work. Recently I've been experimenting with several unstable musical elements including timbre, rhythm, and dynamics, and more specifically, the concept of timbral instability. The notion is influenced by a unique performance practice in traditional music of the Middle East, which reflects an expressive bowing system. Several features including the random positions of bowing, dynamics, and a flexible left-hand finger pressure combined with drastic textural changes, range transformations, and a variety of sounds fields all provide unstable states of equilibrium. In order to balance these features, the composition is constructed carefully using temporal structure extracted from Piano Concerto by Beat Furrer. Equilibrium is an auditory experience that tries to compare a stabilized moment alongside an extreme number of unstable musical ideas.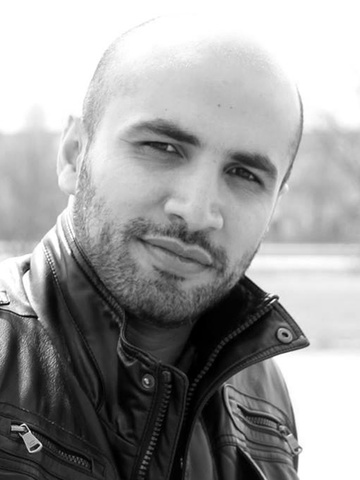 Nima Hamidi
(b.1984) is an Iranian composer, improviser and music scholar. His music is the sonic representation of a visual imagination, integrating music perception and computation featuring unstable timbral spectra. Influenced by a diverse musical background that includes Iranian traditional music, his compositions are a temporal study of sound that conceptualizes a cultural auditory experience.
    Nima's music has been performed internationally by such ensembles as JACK Quartet, the Center for New Music (University of Iowa), Sorāyesh Ensemble, and resident performers of New Music on the Point. His music was performed and awarded at the International Fadjr Music Festival, Roudaki Hall, SCI regional conference (Friends University), Iowa composers' forum, and number of symposia and workshops.
    In addition to writing concert music, Nima collaborates with playwrights, dancers, and filmmakers. For the past four years he has been working as a concert organizer promoting new music, serving as the president of University of Iowa SCI student chapter, a research assistant for both the Composers' Workshop and the Center for New Music (University of Iowa), and the founder of two experimental/improvisatory ensembles,Comprovisors and TetraXord.
    Nima received his PhD in music composition at the University of Iowa. Prior to Iowa he earned his MA in composition and BSc in Civil Engineering in his home country. He has studied composition with Josh Levine, David Gompper, Lawrence Fritts, Shaheen Farhat, Kambiz Roshanravan and Kiawasch Sahebnasagh. He also has participated in master classes with David Lang, Wolfgang von Schweinitz, Stephen David Beck, Hans Thomalla, Anthony Cheung, Augusta Read Thomas, Amy Williams, Robert Morris, Juraj Kojs, Marcos Balter, Laura Kaminsky, and Michael Fiday.
Michael Eckert
Brass Quintet
I composed Brass Quintet for my colleagues in the Iowa Brass Quintet. The first movement dates from 2013; the second and third were completed in March 2017. Despite similar tempo markings, the movements present contrasting characters and textures. The first movement begins with a scalar idea that ramifies into increasingly complex interplay among the instruments. Conceived as an elegy for my parents and my wife's mother, the second movement employs a rhythmic motive from, and eventually quotes, the beginning of the Sanctus of the Missa pro Defunctis (Requiem Mass) by Pierre de La Rue (c. 1452-1518), and ends with an allusion to "Taps." The third movement begins with a fanfare-like idea in the trumpets that recurs in various guises, and rounds off the energetic closing. The movement durations are approximately 4:30, 4:45 and 3:30.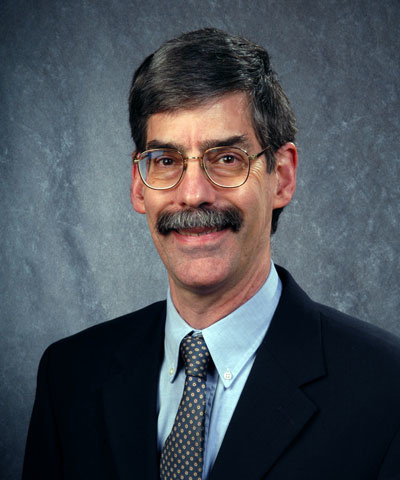 Michael Eckert
(b. 1950) is in his final year as professor of theory and composition at the University of Iowa School of Music, where he has taught since 1985. He previously held faculty positions at Colorado State University, the University of North Carolina, Tulane University and Antioch College. He holds M.A. and Ph.D. degrees from the University of Chicago, where he studied composition with Ralph Shapey. His awards for composition include the Bearns Prize from Columbia University, a National Endowment for the Arts fellowship, the Music Teachers National Association Composer of the Year award, and second prize in the 2006 New York Virtuoso Singers Choral Composition Competition. His CD Brazilian Dreams, including pieces for clarinet and piano, piano duo, and piano four-hands, was released by MSR Classics in 2015; several earlier compositions are recorded on Albany Records.
Djuro Zivkovic
On the Guarding of the Heart
On the Guarding of the Heart is directly inspired by my two previous pieces, I Shall Contemplate... and Le Cimetière Marin. All of them are religious music, which I freely call cantata, the name I borrow from and refer to Bach's masterpieces. On the Guarding of the Heart is an instrumental cantata, and it derives many of the compositional ideas from I Shall Contemplate..... Both pieces could be performed attacca, in such a way that the latter ends the pieces.
    The main theme of On the Guarding of the Heart is the need to return into oneself, to descent with the intellect in to the depths of the heart, to guard it and to seek there the hidden treasure of the inner kingdom. The music is very stimulated by reading of the Philokalia; it is about a hard-achieved detachment, stillness and watchfulness, it is about solitude and exile.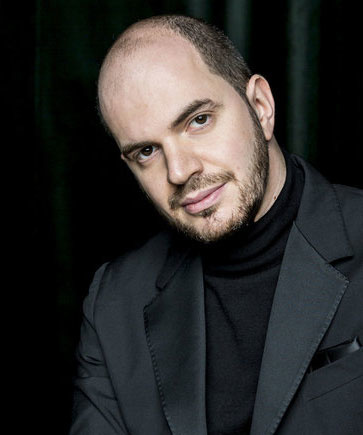 Djuro Zivkovic
is a Serbian-Swedish composer, born in Belgrade 1975; since 2000 he has been living in Stockholm, Sweden. His early interest for folklore and Byzantine music has led him to develop a variety of compositional techniques such as polyrhythmic, improvisation, special harmony based scales, microtones, layer-polyphony and heterophony. "Harmonic field" technique, developed by him, has been a topic of an academic research at the University of Music in Graz (Austria). Zivkovic's music is regularly commissioned and performed across the world by the leading musicians and orchestras, such as Klangforum Wien, New York Philharmonic, Concertgebouw Amsterdam; and festivals such as Warsaw Autumn, Zagreb Biennale, Musikprotokoll ORF, Nordic Music Days etc. He has received many international grants and prizes for his work. Such include the Grawemeyer Award 2014 (USA), the Mokranjac-Award 2012 (SER) the state music prize, Pre-Art Prize 2005 (CH) and the Swedish Grammy Award 2009 Grammis (SE).