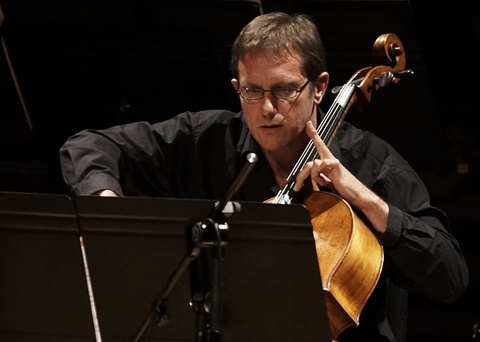 The Center for New Music presents
 
Guest Cellist, Timothy Gill with
Pianist, David Gompper in concert
 
Wednesday, September 21, 2022 at 7:30p in the Concert Hall
 
Program
| | |
| --- | --- |
| Butterfly (2019) for cello solo  | Darren BLOOM |
| | |
| --- | --- |
| Stella Caeli (2022) for violoncello and piano | David GOMPPER |
| | |
| --- | --- |
| Ondine (2022) for violoncello and piano | Zoë MARTLEW |
| | |
| --- | --- |
| Petrified (2021) for cello and live electronics | Jean-François CHARLES |
| | |
| --- | --- |
| Remnants of a Sabbath Hymn (2022) for cello and piano premiere | Zach STANTON |
| | |
| --- | --- |
| Sonata in C (1962), op. 65, for cello and piano | Benjamin BRITTEN |
1. Dialogo
2. Scherzo - pizzicato
3. Elegia
4. Marcia
5. Moto Perpetuo
---
Performer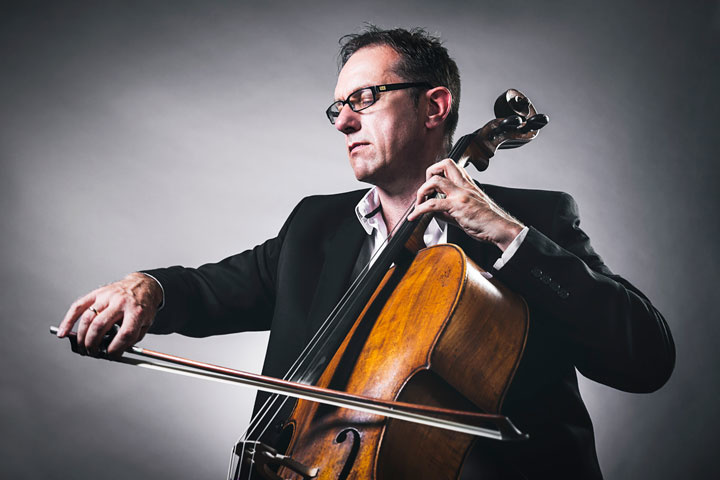 Timothy Gill
is recognised as one of the most versatile instrumentalists of his generation, equally at home in the works of Beethoven or Xenakis.
     He is in demand as a soloist, chamber musician and principal cellist, having lead the cello sections of all the London orchestras. In 2008 he was made a Fellow of the Royal Academy of Music, and he is currently professor of Cello at the Guildhall School of Music.
     He studied in Paris, Cambridge and London, first drawing critical acclaim for his concerts in the South Bank's Park Lane Group Series, following which he was contracted to make two CDs of music for cello and piano on the Guild label.
     He has since toured the world as a soloist, appearing frequently with the Royal Philharmonic Orchestra and the London Sinfonietta, where, in both organisations, he held the position of principal cello for many years.
     His most recent solo performances include engagements at the BBC Promenade series, the MiTo international music festival inTurin, "Cello Unwrapped" at Kings Place London and with the RTE orchestra in Dublin.
     Before lockdown he just completed his second CD of music by American composer David Gompper for the Naxos label, recording a new cello concerto written especially for him with the Royal Philharmonic Orchestra, and will record a further CD of cello and piano music this Autumn.
     Timothy is currently cellist of the Fidelio piano trio and principal cellist of the London Sinfonietta. He plays a cello by Francesco Ruggeri, dated 1695.
Program Notes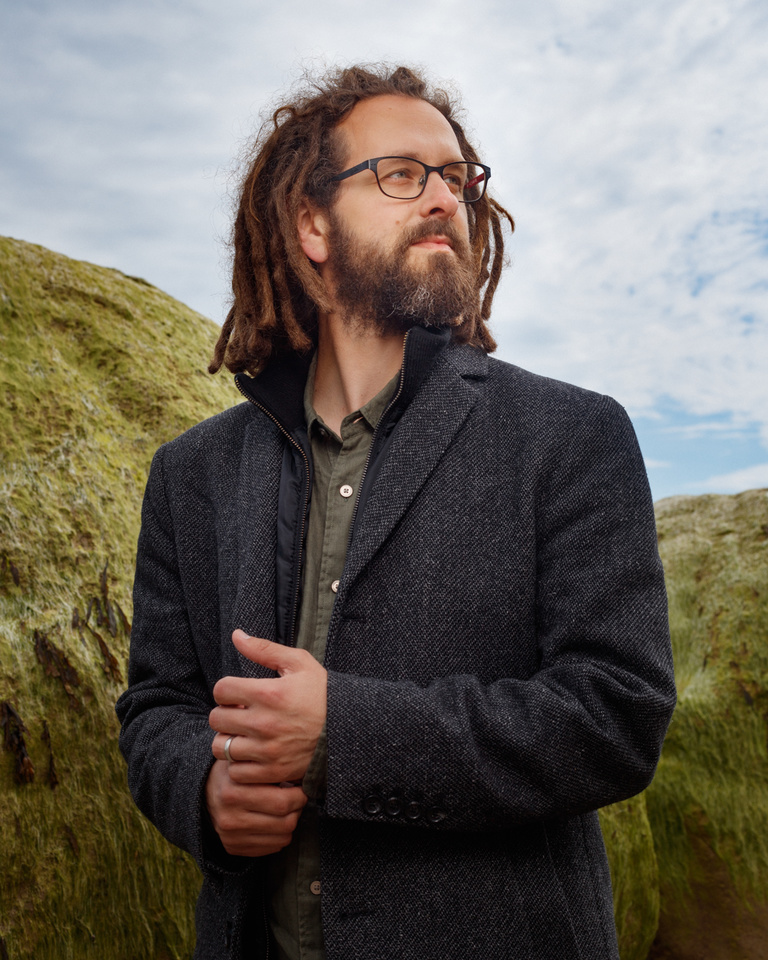 Butterfly was written in the summer of 2018 for the memorial service of Kaleigh Lau, one of my daughter's best friends. Kaleigh passed away aged 8 after an inspiring two year battle with cancer (a DIPG brain tumor) in which she never lost her cheeky streak and willingness to live a happy life. Very simply, the fluttering harmonics represent Kaleigh as a butterfly (of which she was so fond), and the rich, Bach-inspired, chordal material is the loving embrace of her family. The two mainly act independently until the harmonics eventually settle down and join the chords for a brief melodic passage before once again drifting apart. 
     Originally pre-recorded by David Lale for Kaleigh's celebration of life, Butterfly was given its live premiere in 2019 by Tim Gill at Robinson College Chapel, University of Cambridge. 
Born in Los Angeles and based in London, Darren Bloom is a composer, conductor, and educator. Described in The Times of London as 'almost mystical... a genuine frisson', Darren's music is noted for its combination of 'evocative harmony' and 'raw power'. His chamber symphony, Dr. Glaser's Experiment, was commissioned by the London Symphony Orchestra and praised in theartsdesk.com as a 'confident answer to the question: How can an orchestra perform the music of the future?' Darren's Strange Attractors for his own Ossian Ensemble was selected for the International Society for Contemporary Music by the UK panel, and his opera KETTLEHEAD was performed in the Tête-à-Tête and Grimeborn Opera Festivals.  A winner of the Royal Philharmonic Society Composition Prize, Darren was commissioned to write his Five Brief Lessons on Physics for the Piatti String Quartet and Cheltenham Music Festival.
Darren regularly conducts the London Symphony Orchestra's Soundhub Scheme and has recorded three CDs of new music on the NMC label with the Philharmonia Orchestra, London Symphony Orchestra (Six Degrees of Separation – Five Stars in BBC Music Magazine), and New London Chamber Ensemble with percussionist Evelyn Glennie. For the past three seasons he has directed the Cambridge University New Music Group.
A graduate of the Royal College and Royal Academy of Music, Darren is completing a PhD under the supervision of Richard Causton at the University of Cambridge where he also teaches composition and orchestration. He is Lead Tutor for Composition and Musicianship at the Trinity Laban Conservatoire Junior Department.
---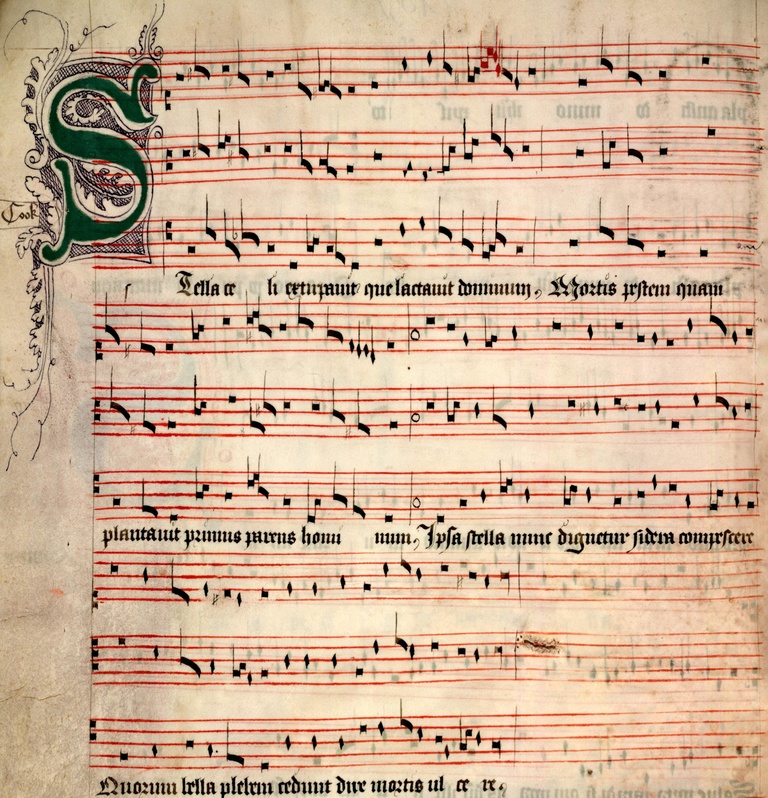 Stella Caeli (2022), a work based on the Marian hymn by John Clarke and found in the Old Hall Manuscript, was sung as a plea for divine clemency against the plague during the 1400s. Tapping this source material seemed appropriate especially with our current ongoing experience with COVID and its infinite variations. Originally written for double bass and piano, premiered by Volkan Orhon, this transcription for cello contains a number of alterations, esp. in the harmonics, that maintained an idiomatic approach.
David Gompper has lived and worked professionally as a pianist, a conductor, and a composer in New York, San Diego, London, Nigeria, Michigan, Texas and Iowa. He studied at the Royal College of Music in London with composers Jeremy Dale Roberts and Humphrey Searle, and pianist Phyllis Sellick. After teaching in Nigeria, he received his doctorate from the University of Michigan and taught at the University of Texas, Arlington. Since 1991, he has been Professor of Composition and Director of the Center for New Music at the University of Iowa. In 2002-2003 Gompper was a Fulbright Scholar, teaching, performing, and conducting at the Moscow Conservatory. He received an Academy Award from the American Academy of Arts and Letters in 2009, a Fromm Commission in 2013, and a Guggenheim Fellowship in 2020.
     Gompper's compositions have been performed at Carnegie Hall, Lincoln Center and Merkin Halls (New York), Wigmore Hall (London), Konzerthaus (Vienna) and the Bolshoi, Rachmaninoff and Small Halls (Moscow Conservatory). For the Naxos label, the Royal Philharmonic Orchestra, London recorded his Violin Concerto with Wolfgang David, in addition to two discs of works that include four concerti (Double, Clarinet, Cello, Double Bass) and three orchestral works (Sunburst, Moonburst, Starburst).
---
Ondine (2022)
In spite of the daunting legacy of master works with the same title, by Debussy, Ravel and Henze to name three, there was no question that this piece simply had to take the name of the water spirit, "Ondine".
     Sitting by one of the many natural springs that gush from the rocks in the ancient woodlands near where I live, the fairy stories and myths surrounding elemental beings and water nymphs started to bubble up, like the sparkling water in front of me, from within.
Usually depicted as female, Ondines (or Undines) are said to be found in forest pools and waterfalls, their beautiful singing voices heard over the sound of the water. Perfect sonic subject matter for a cello and piano to explore!
     The music follows the journey of water from spring to waterfall to rapids to great river, the camera sometimes homing in on sparkling droplets and bubbles, flowing ineffably towards the great ocean before finally evaporating into light, and the cycle begins again.
A crystalline metaphor for the yearning of the human soul to merge with something greater than itself, always seeking perfection. And in these times of profound planetary upheaval and transformation, a reminder that no state is permanent, that all will pass. (Incidentally, a soul is the one thing Ondines are said to lack, unless they marry a human, which drastically shortens their time on Earth. Which can't be great for domestic life, let's face it.)
     My deepest gratitude to cellist Timothy Gill and pianist/composer David Gompper for commissioning this piece. Their virtuosity and world class musicianship (along with a few aquatic sprites) was an inspiration throughout. My profound thanks also goes to the wonderful RVW Trust for supporting this piece, which simply wouldn't have happened without them.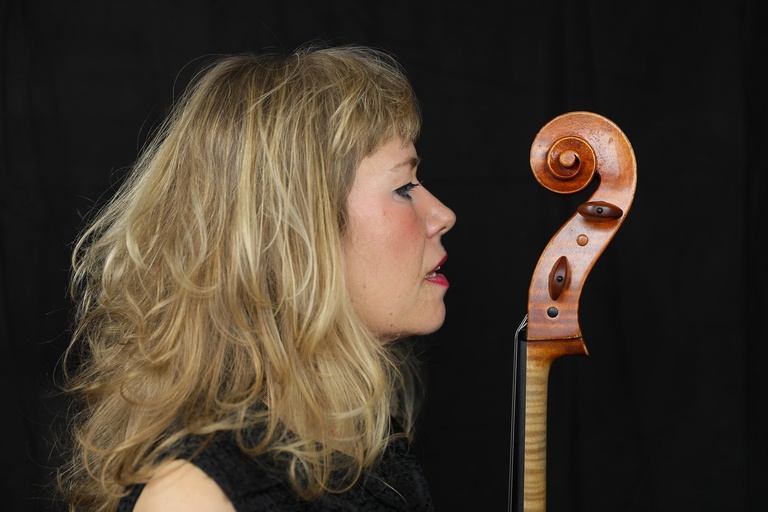 Cellist, cabaret artist, educator and presenter, the un-categorisable Zoë Martlew travels the world in a variety of roles, a regular guest on BBC Radio and TV. Now increasingly in demand as a composer, she's been commissioned by world-renowned soloists and ensembles, performances including Wigmore Hall, Opera Holland Park, Aldeburgh, Cheltenham and Tanglewood Festivals, Linbury Studio Royal Opera House; and her music described as "dazzling" (Classical Music Magazine), "deeply moving" Daily Telegraph, "expertly rendered" (Musical Opinion), "a voice that needs to be heard" (Seen and Heard) "plangent emotion" (Wall St Journal) and "set the floor on fire!" (Independent). She is published by Schott.
---
Petrified is a reflection on the plastic nature of stones and rocks. The different states of the piece include Explosion, Ebullition, Expansion, Erosion, Effusion and Eruption.
     The piece showcases the expressive range of the cello. The electronics consist of two layers: on the one hand live spectral processing of the cello sound, on the other hand live sampling and re-synthesis with multiple playheads. In the tradition, the part includes improvised cadenza during which the cellist keeps interacting with the electronics.
Jean-François Charles is Associate Professor of Composition and Digital Media at the University of Iowa. He creates at the crossroads of music and technology, as in the soundtrack to Dziga Vertov's movie Kino-Pravda No. 5 and No. 6, with Nicolas Sidoroff & Krystian Sarrau, or in his musical chemistry work Aqua ignis, with scientific glassblower Benj Revis. His opera Grant Wood in Paris was commissioned by the Cedar Rapids Opera Theatre and premiered April 12-14, 2019.
     As a clarinetist, he has performed improvised music with many artists, from Maurice Merle to Douglas Ewart and Gozo Yoshimasu. He worked with Karlheinz Stockhausen for the world premiere of Rechter Augenbrauentanz (Stockhausen-Verlag CD #59). His album Electroclarinet was reviewed as "full of drama and drive" (Dolf Mulder, Vital Weekly) and "colorful and jazzy, giving the listener a plethora of timbral explosions" (Lori Ardovino, The Clarinet Journal). He studied at the National Institute for Applied Sciences (INSA) in Lyon, then at the Strasbourg Conservatory with composer Ivan Fedele and clarinetist Armand Angster. He earned his Ph.D. in music composition at Harvard University, where he studied with Hans Tutschku, Chaya Czernowin, Julian Anderson, Michael Gandolfi, Helmut Lachenmann, and Gunther Schuller. His Max for Live devices (like Spectral Stretch, Spectral Freeze Pro, or Shepard Risset Synth) have helped many electronic musicians integrate spectral sound processing into live performances, audio productions, or their own software creations.
---
Remnants of a Sabbath Hymn (2022)
The practice of "rest" is one that is elusive in Western society. Whether or not we want to participate in the frantic pace of life, many of us end up trying to stay apace with everything going on around us. There are many wonderful things about modern life, but I have found that some of those things can work against getting the rest our bodies, minds, and souls need. During some seasons of my life, I have wrestled with the tension of being incredibly busy with wonderful things, but also knowing that I was exhausted.
     A few years ago, I became acquainted with Wendell Berry's Sabbath Poems. Berry's simple, yet profound way of conveying ideas about Sabbath resonated with me. I found myself re-reading these beautiful lines of poetry, wanting to experience the kind of rest that Berry somehow understood in a deep and rare way.
     When I was given the opportunity to write a work for piano and cello, I knew I wanted to the piece to somehow reflect Berry's thoughts on Sabbath. Remnants of a Sabbath Hymn is a loose meditation on his work. The following stanza from the 1979 collection, number IV, was particularly rich:
     I leave work's daily rule
     And come here to this restful place
     Where music stirs the pool
     And from high stations of the air
     Fall notes of wordless grace,
     Strewn remnants of the primal Sabbath's hymn.
     And I remember here
     A tale of evil twined
     With good, serpent and vine,
     And innocence as evil's stratagem
Remnants of a Sabbath Hymn was written for David Gompper and Timothy Gill. It is gratefully dedicated to David Gompper, who has been a colleague, mentor, and friend.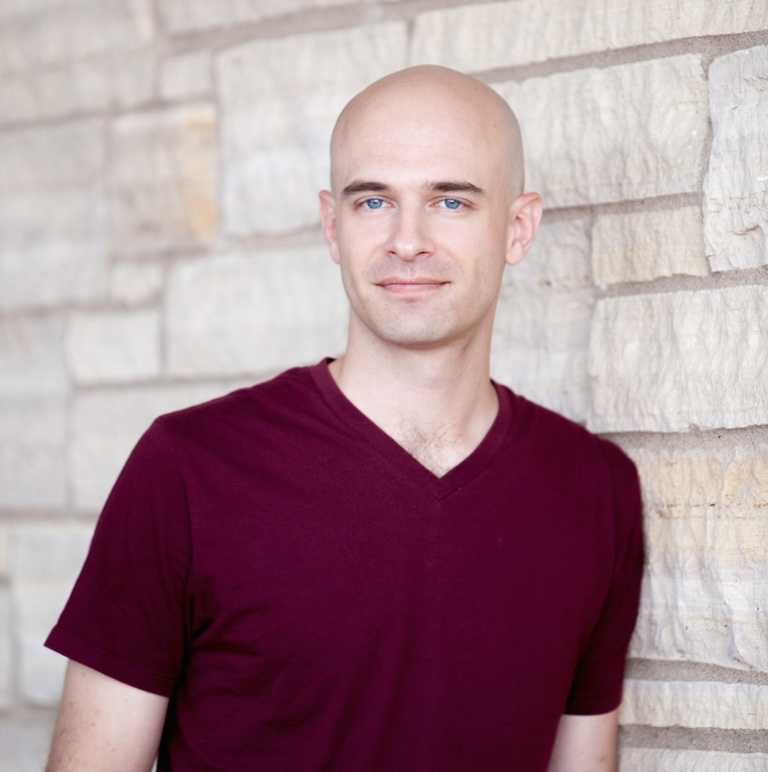 Zack Stanton is a composer and conductor from Conway, Arkansas. He has written for orchestra, wind ensemble, choir, and chamber ensembles. His work has been performed throughout the United States, as well as abroad.
Zack has been awarded first prize in the International Horn Society Composition Contest (for Trio for Horn, Viola, and Harp) and in the Sanibel-Captiva Trust Prize in Choral Composition (for Before You Kissed Me). His Concerto for Piano and Wind Ensemble received Honorable Mention in the ASCAP/CBDNA Frederick Fennell Competition. Zack's orchestral works have been performed by the Austin Symphony Orchestra, the Conway Symphony Orchestra, the University of Texas Symphony Orchestra. Recent commissions have come from Courtney Miller (oboe), Benjamin Coelho (bassoon), Jesse Cook (trumpet), Anne-Marie Cherry (horn), Matthew Teodori (percussion), the University of Georgia, the Millikin University Percussion Ensemble, and line upon line percussion.
As a performer, Zack served as a pianist and conductor for the University of Texas New Music Ensemble, and as an assistant conductor with the Center for New Music at the University of Iowa. Zack has also played banjo with the University of Iowa Symphony Orchestra and the CNM.
Zack received his Doctor of Musical Arts in composition from the University of Texas at Austin. He taught composition and theory at the University of Iowa and Belmont University. Currently, Zack is the Worship Director at Grace Community Church in North Liberty, IA.
---
Benjamin Britten
     This sonata was written for Mstislav Rostropovich, and was premiered in 1961 at the Aldeburgh Festival. Assembled in five short movements, there are a number of musical and extra-musical references, including the Balinese gamelan tradition (II), musical satire reflected in Prokofiev (IV), the use of the DSCH motif (V). Despite the various references, the work is formally in the classical sonata tradition. The semi-tonal language is rooted in the octatonic scale, with never a missed opportunity to explore tone/semitone relationships. The work also reflects Shostakovich's approach to the cello, especially in the cello sonata composed some 25 years earlier, in the way the cello and piano play off each other through dialogue, and achieving an instrumental balance by avoiding the virtuosic. --DKG
---