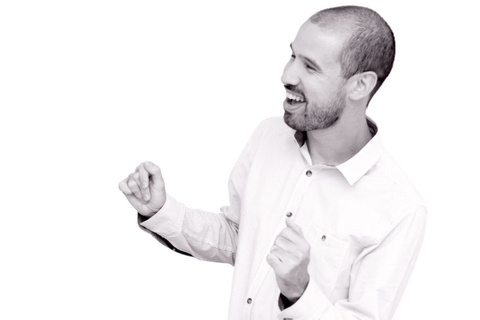 The Center for New Music
David Gompper, director
 
The Center for New Music Ensemble
- cancelled -

Featuring works by Guest Composer
Davide Ianni
Sunday, April 19, 2020 at 7:30p in the Concert Hall
Program
Never Even (2020)                                                                                                                                           Jean-François CHARLES 
Sarah Hetrick,
saxophone
Kenken Gorder,
trumpet
Will Yager
,
double bass
Beneath The Music From a Further Room (2019)                                                                                                         Davide IANNI 
for double bass and 2 singing bass drums
Intermission
Orme D'Ombre (2014)                                                                                                                                                       Davide IANNI 
for double woodwind quintet, piano, percussion, and bass
Pour L'Image (1985-86)                                                                                                                                                  Philippe HUREL 
for ensemble
Alexis Letourneau
,
flute
Jenna Sehmann
,
oboe
Ana Maria Locke
,
clarinet
Yo-yo Ningxin,
alto saxophone
Irene Tang
,
horn
Bria Powell,
trumpet
Tom Kelley,
bass trombone
Peter Naughton
,
percussion
Luciana Hontila
,
violin I
Joshua Palazzolo
,
violin II
Donghee Han
,
viola
Sarah Hansen
,
violoncello
Will Yager
,
double bass
David Gompper,
conductor
Program Notes
Jean-François Charles
Never Even
I had the great pleasure of working with saxophonist Maurice Merle, especially in 1997 when he performed on two compositions of mine. When I asked him some advice, he told me: "Listen to Albert Ayler".
     Albert Ayler was born in 1936 in Cleveland, Ohio. He moved to Sweden in 1962, where he recorded his first album. He settled in New-York in 1963, where he died in 1970. His body rests in Beachwood, Ohio.
     Never Even is a canon cancrizans in homage to Albert Ayler.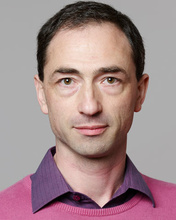 Jean-François Charles is a composer, clarinetist, and live electronics designer. After obtaining a MSc in Electrical Engineering at the National Institute for Applied Sciences in Lyon, he studied in Strasbourg with the Italian composer Ivan Fedele. As a clarinetist, he worked with Karlheinz Stockhausen for the world première and recording of Rechter Augenbrauentanz. He earned his Ph.D. in music/composition at Harvard, where he studied with Hans Tutschku, Chaya Czernowin, Julian Anderson, Helmut Lachenmann, Gunther Schuller, and others.
     His article "A Tutorial on Spectral Sound Processing using Max/MSP and Jitter" published in the Computer Music Journal has helped many electronic musicians integrate spectral sound processing into live performances, compositions, or their own software creations. Since the summer of 2016, he has been responsible for the live electronic music program at the Composit music festival in Rieti, Italy.
     He has collaborated with musicians for creations in the U.S.A., Canada, Europe, and China. After serving as deputy director at the Brest Conservatory (Bretagne, France), he joined in 2016 the School of Music at the University of Iowa as assistant professor in composition and digital arts. His research interests include the creation of new musical instruments at the crossroads of acoustics and electronics.
Davide Ianni
Beneath The Music From a Further Room
Beneath the Music From a Further Room is the result of a deep search into the voice of the double bass and a careful selection of its possibilities. The piece carves out of the instrument a distinctive voice whose long monologue eventually starts to reverberate and inhabit the concert hall through the resonance of 2 bass drums sitting on stage. The piece plays with the perceptual shifting that occurs from the breaking of the concert ritual. As the bass drums take over enveloping the concert venue with their sound, the listener is subtly transported into a different sonic reality and syntax, one that appears to be removed from the performer and composer's control. The concert ritual is slowly dissolved, and we are left to engage with sounds without a specific paradigm.
Orme D'Ombre
Orme D'Ombre - As I progress along my compositional path, I have become more and more fascinated with simpler and apparently static sonic identities whose character elicits a musical dialectic that dwells in a 'space' more than over a period of time. More than for the direction that these materials take over time, they engage the listener through their inner tension and the transformations that occur within their sonic fabric.
     Orme d'Ombre is a piece that deals with these considerations and is formally inspired by the interplay of opposing musical characters. The juxtaposition of musical materials elicit two contrasting modes of perceived time. Its formal trajectory is rendered through the switching back and forth between music evokes alternatively a musical time and a musical place. These two entities can permeate each other through the listener's expectations and in the reverberance of their appearances in the listener's memory of them.
Davide Ianni (b.1978) is an Italian composer residing in the US since 2004. His music spans from solo to orchestral works including pieces for fixed media and live electronics. Ianni's works have been featured in festivals and concerts around the world in such venues as the Venice Biennale, Darmstadt, BEAMS, Boston Cyber Arts, Nicosia's International New Music Festival, Third Practice. His compositions have been performed by virtuoso such as: Philipp Steaudelin, Marco Fusi, Dario Calderone, Maarten Stragier, Luca Piovesan, and has been commissioned by ensembles such as: Sound Icon, Alea III, Moscow Contemporary Music Ensemble, L`Arsenale, Dinosaur Annex, Callithumpian Consort, New York New Music Ensemble.
     He began his musical career as guitar player of classical, rock, jazz, free-improvisation. Ianni majored in Music Composition and in Film Scoring at Berklee College of Music, and received his DMA in Composition and Theory from Boston University. Ianni has worked with many leading composers in the US and Europe, including: Pierluigi Billone, Joshua Fineberg, Philippe Leroux, Tristan Murail and Gunther Schuller.
     Ianni currently teaches Theory and Composition at New England Conservatory, and classes of electronic music at Brandeis University. Since 2011, he is the artistic director of the
Composit New Music Festival
.
Philippe Hurel
Pour L'Image
Pour l'Image makes a particularly convincing use of a principle of ambiguity between global and differentiated perceptions. His music organizes and oscillates first between instrumental lines and timbre merging into a single mass, and second, in which they rediscover their individualities. Four main types of sound transformation follow one another in an almost organic way: microtonal melodies in a loop intensifying little by little; fusion of melodic lines and individual timbres in a dense mass; the bursting of harmonic spectrum in a pointillist texture; and the crystallization of multiple points in long lines resonating like bells. Thus, the traditional alternation of parts is replaced by the gradual transition from one state of matter to another which, renewed, creates the form of the work.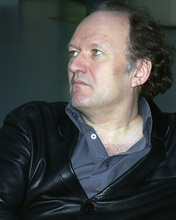 Born in 1955 in Domfront (France), Philippe Hurel accomplished his initial musical studies in Toulouse. From 1981, he was pupil at the Paris Conservatoire in the classes of Ivo Malec (1st prize for composition) and Betsy Jolas (1st prize for analysis). From 1983 to 1985, he has followed Tristan Murail's classes on the relationship between composition, acoustics and information technology. From 1985 to 1986 and from 1989 to 1990, he worked at the IRCAM in the field of "Musical Research". From 1986 to 1988, he was resident at the Villa Medicis in Rome. Since 1997, he has been teaching composing by computer to students at the IRCAM. In addition to his activities as a composer, since 1990 he has been artistic director of the Ensemble Court-Circuit, which he founded with Pierre-André Valade.
     Philippe Hurel belongs to the generation of composers who have developed the principles of so-called "spectral" music, begun by Gérard Grisey and Tristan Murail at the end of the seventies. Greatly influenced by work carried out in psychoacoustics, these paradoxical passages place Philippe Hurel among those composers who have best restructured melodic and rhythmic functions over the last few years. All the melodic lines he writes are conceived according to the recursivity principle, which he has built up since 1986, leading to polyphonies that transition between line and texture. On a harmonic level, Philippe Hurel constructs untempered sound aggregates that he manages to link together with ever-increasing audacity, since he considers the exploration of micro-intervals to be one of the major questions in music today. While he was at first satisfied with organizing fluxes made up of different periodic rhythms, the composer attempts to organize complex rhythmic structures where each voice is affected by a different process (non-linear deceleration or acceleration, tempo modulation, etc.).
     Philippe Hurel's music, while appearing to be based on a rigorous approach, also aims at achieving great heterogeneity of style.