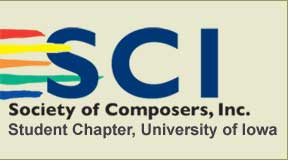 University of Iowa Student Chapter of
The Society of Composers, Inc.
New Music Symposium 2019
Committee
Carlos Cotallo Solares, President; Zachery Meier, Vice-President
Carlos Toro-Tobón, Treasurer; Lydia Dempsey, Secretary
 
New Music Concert
Featuring winners of the 2019 Call for Scores
Saturday, March 2, 2019 at 7:30pm in the Recital Hall
Program
Song of Normality 
Tianyi WANG 
Jeiran Hasan, flute
MusiCursor 
Martim S. GALVÃO 
Intermission
Zachery Meier,
flute
Justin Comer,
saxophone
Carlos Cotallo Solares,
violin
Will Yager
,
double bass
Tianyi Wang
Song of Normality
Song of Normality explores the potentiality of utilizing the flute as a companion and extension of the human voice. Through the pitch fluctuations of air noises amplified by the flute, the various syllables that articulate musical gestures, and the most primitive form of human singing/shouting... The work develops into a song comprised of unconventional elements.
Born in China, Tianyi Wang is an award-winning composer, conductor, and pianist, whose music vocabulary is diverse and much inspired by subjects beyond music. Tianyi's repertoire spans over solo, chamber, choral, orchestral, electronic, as well as film scoring, his works have been performed both nationally and internationally, including Boston Modern Orchestra Project, CEME (Israel), iNEnesemble (Russia), MISE-EN New Music Festival, Boston New Music Initiative, New Music on the Bayou, Electroacoustic Barn Dance, Electronic Music Midwest, Arizona Contemporary Music Ensemble (ACME), UPS Piano Trio, Collage New Music Composer Colloquium, Audiograft Festival (UK), Ashmolean Museum (UK), Ink&Coda, Hawaii Public Radio, Et Lux Radio, NACUSA, and SCI Regional and National Conferences. Mr. Wang is the winner of 2018 BMOP/NEC Composition Competition, 2017 Longy Orchestral Composition Competition, and a recipient of China National Arts Fund. His recent commissions include VIPA, Alea III, Meitar Ensemble (Israel), Atlantic Music Festival, and Northeast Normal University (China). A semifinalist of the Symphony Number One Call for Score 4, Tianyi has also won Gold Award at 2016 Sanya International Choral Festival (China). Tianyi Wang's music was released by ABLAZE Records in 2018.
Martim S. Galvão
MusiCursor
MusiCursor, for solo bass and electronics, is an interactive multimedia piece exploring our interactions with technological interfaces. The performer/user is guided through a software tutorial, in which they learn how to use their instrument as a means for controlling the computer's cursor. Through their playing, the performer/user is able to move the cursor and click items on screen. In completing the software tutorial, the performer/user makes navigational decisions that dictate the musical outcome of the piece.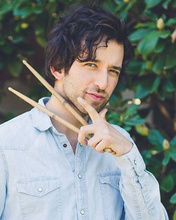 Martim S. Galvão is a composer, percussionist and multimedia artist. Much of his work is concerned with objects, patterns, and repetition. He is especially interested in exploring ideas related to consumerism and internet culture.
     Galvão's work has been performed at venues such as the International Computer Music Conference (ICMC), ANT Fest at Ars Nova, SPLICE Institute, New York City Electroacoustic Music Festival (NYCEMF), Atlanterium AV Festival, and Babycastles among others.
     Galvão earned his bachelor's degree from Emory University. In 2014 he graduated from the Integrated Composition, Improvisation, and Technology (ICIT) MFA program at the University of California, Irvine. He is currently pursuing a PhD in Computer Music and Multimedia at Brown University.
Ben Zucker
Objectstinate
Objectstinate—being both an object and obstinate. Fragments and studies in the art of being momentarily incessant, repetitive, and either being or not being. It doesn't change, we just look at it upside down all of a sudden.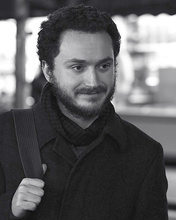 Interested in the possibilities of musical relationality amongst people, objects, and histories, Ben Zucker crosses and intentionally plays with genre, discipline, and creative roles. As a composer, sound artist, multi-instrumentalist, and performer, he has contributed to the experimental music scenes throughout the US and Europe, performing and presenting work in places including the Banff Centre, Vortex Jazz Club, Center for New Music, Trinity College Dublin, Chapel of The Chimes, Southbank Centre, New York Fringe Festival, Switchboard Music Festival, Experimental Sound Studio, and the Darmstadt Ferienkurse. He has been called a "master of improvisation" (IMPOSE Magazine), was recognized as a "New Composer Talent" by the International Audio Branding Academy, and his solo albums have been acclaimed as "a testament to the power of restraint and arrangement" (Decoder Magazine), and "more than a little bit remarkable" (Free Jazz Blog). Ben currently lives in Chicago, as a doctoral student at Northwestern University.