A concert featuring contemporary Estonian music
and new works by
John Elmsly (New Zealand) and Ketty Nez (Boston)
Peep Lassmann, guest pianist from Estonia
together with the
University of Iowa Camerata and CNM Ensemble
Clapp Recital Hall
Sunday, October 21, 2007, 8:00 pm
|| download program ||
Program
Lapimaa joiud (Folk Songs from Lapland)
Vana kannel (Old Zither)
 
Ester MÄGI (b. 1922)
Pardon, Frederic (1981)
Symphony (1981)
 
Lepo SUMERA (1950-2000)
 
Peep Lassmann, piano
 
Kutse jaanitulele II (Call to the midsummer bonfire)
    from Estonian Calendar Songs
 
Veljo TORMIS (b. 1930)
Meil aiaäärne tänavas (In our village lane)
    from Five Favorite Estonian Songs
 
 
Pärismaalase llauluke (Aboriginal song)
 
 
 
University of Iowa Camerata
David Puderbaugh, conductor
Chris Sande, shaman drum
 
Four Echoes
 
John ELMSLY (b. 1952)
 
Laura Shaw, violoncello
 
Nocturne (2005)
    for bass clarinet, gentle percussion and electronic sounds
 
John ELMSLY (b. 1952)
 
Yasmin Flores, clarinet
Megan Aube, percussion
 
beyond release (2007)
    for two violoncelli and chamber ensemble (premiere)
 
Ketty NEZ (b. 1965)
 
Tony Arnone and Hannah Holman, celli
CNM Ensemble
Nicole Esposito, piccolo
Lissa Stolz, oboe
Yasmin Flores, clarinet
Jeff Tilghman, bassoon
Brian Umlah, trumpet
Josh Johnson, horn
Jonathan Allen, bass trombone
Jeremy Crawford, tuba
Chris Sande and Megan Aube, percussion
Sung-Hee Lee, piano
Sam Stapleton, violin I
Anna Draper, violin II
Peter Calhoun, viola
Laura Shaw, cello
David Gompper, conductor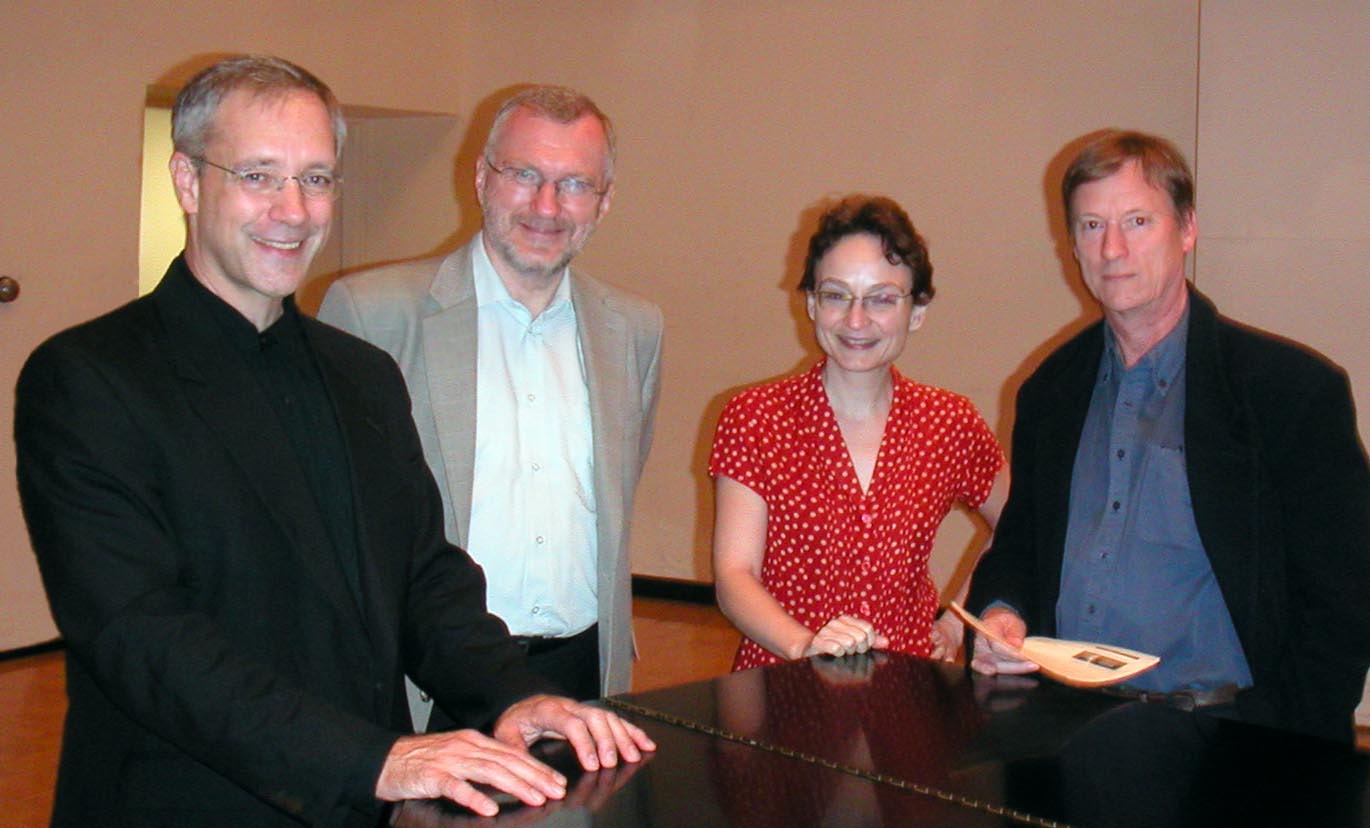 Guest Performer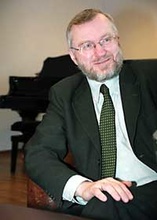 Peep Lassmann (b. 1948) began his musical studies at the Tallinn Musical Secondary School under Professor Heljo Sepp, whose supervision he remained under until graduating from the Tallinn Conservatoire (1962-1971). Peep Lassmann is among those fortunate to have had the opportunity to improve his skills at the Moscow Conservatoire under the famous piano professor Emil Gilels (1971-73). During his university years, Peep Lassmann was awarded the second prize at the competition of pianists for the whole former Soviet Union.
After years of studying, Peep Lassmann started to teach at the Tallinn Conservatoire/Estonian Academy of Music. Since 1992 he has been the Rector of the Estonian Academy of Music.
P. Lassmann's repertoire is very wide-ranging, including music from different periods and styles. In recent years he performed the Estonian premiere of the grand cycles of O.Messiaen "Vingt regards sur l' enfant Jesus" and "Catalogue d'Oiseaux".
Being an excellent accompanist and valued ensamble member, Peep Lassmann has had numerous musical collaborations, e.g. American musicians violinist Aaron Rosand and cellist Yosif Feigelson.
Concert trips have taken Peep Lassmann to the farthest corners of the former Soviet Union as well as to many countries of Europe, North America and Asia. He has participated in many international competition juries as well as given master courses in many European countries.
Notes & Bios
ESTER MÄGI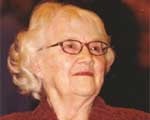 Rooted in traditional music, Ester Mägi's (b. 1922) musical language has gone through a modernisation process during half a century, while retaining an intrinsic modesty. Her work is often based on Estonian folk melodies, and is characterized by a fine sense of form, transparent textures, and subtle expression. Chamber music and choral works form the majority of Mägi's oeuvre, but her Symphony (one of her few orchestral opuses) stands out as a remarkable work in Estonian music. Ester Mägi graduated from Tallinn State Conservatoire in 1952 as a student of Prof. Mart Saar and continued with postgraduate studies in Moscow Conservatoire with Prof. Visarion Shebalin. She lectured music theory at Tallinn State Conservatoire from 1954 to 1984. In 1999, she was awarded an honorary doctorate by the Estonian Academy of Music and Theatre. Ester Mägi's works have been performed throughout Europe, the United States, and Australia. She has received many awards, including the Prize of the Soviet Estonia (1980), Annual Music Award of the ESSR (1985), Estonian Culture Award (1996), Lifetime Achievement Award of the Estonian National Culture Foundation (1999) and Annual Award of the Cultural Endowment of Estonia (2001).
---
LEPO SUMERA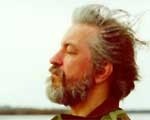 The most conspicuous feature of Lepo Sumera's (1950-2000) style is the use of contrasting patterns. His music juxtaposes playfulness and suffering, show and drama, masquerade and boundless sincerity. Sumera's music is also characterized by an extreme attentiveness to sound and timbre. His early works employ free dodecaphony and collage techniques, while later works use postminimalism and experiment with electronic music. Lepo Sumera was one of the most resplendent symphonists in Estonian music, as the composer of six influential symphonies. He studied composition at the Tallinn Conservatoire with Prof. Heino Eller and Prof. Heino Juerisal. Sumera taught composition at the Estonian Academy of Music (Professor since 1993). From 1971 to 1980, Lepo Sumera worked as sound director at Estonian Radio and was the Estonian Minister of Culture from 1988 to 1992. He also served as first director (until 1999) of the electronic music studio of the Estonian Academy of Music. From 1993, Lepo Sumera was the chairman of the Estonian Composers' Union. Sumera's works have been performed in the majority of European countries and the US, Canada, Australia, Japan and Cuba. Lepo Sumera received four annual music prizes and three state prizes for his symphonies and film music.
---
VELJO TORMIS
Kutse jaanitulele II

is a traditional musical call to the festivities of St. John's Day, coinciding with the summer solstice and Estonians' most revered holiday. On that day, Estonians travel to the countryside to build enormous bonfires and revel throughout the night, which never grows dark at Estonia's high latitude.
Kutse jaanitulele II
Come to the midsummer bonfire!
Come and keep the fire going,
keep the flame alight!
If you don't come to the bonfire,
may you snooze 'til autumn,
may you yawn 'til spring!
Come to the midsummer bonfire,
come and bring more firewood!
If you don't come to the bonfire,
may you sleep 'til Christmas
and straight through 'til next Christmas!
trans. Anni Meister
 
Meil aiaäärne tänavas

is an old Estonian song which Tormis has reharmonized with great poignancy, particularly at the final unresolved chord, aptly conveying the speaker's deep sense of nostalgia. The author of the text, Lydia Koidula, is Estonia's national poet. Tormis composed
Meil aiaäärne tänavas
How lovely life was
in our village lane!
Where we ran as children
in the knee-high dewy grass.

Where I played until dusk
amid flowers and grass
from where granddad
brought me in to sleep.

How I yearned to look over
the fence like he:
"Child, wait," he said, "that time
will come all too soon!"

The time came. Such sights I saw
on land and sea!
But never half as lovely as
in our village lane.
trans. Anni Meister
Pärismaalase lauluke

Tormis composed Pärismaalase lauluke as a protest song in 1981, during a period of intensifying repression in the Soviet Union. This minimalist work's text consists of one word, the Polynesian word "tabu," the predecessor in appearance and meaning to the English "taboo." To the listener, the work might seem a simple vocalise, but for Tormis its message was critical commentary on the plight of small ethnic enclaves in the U.S.S.R., subsumed into the greater Soviet Union and dispersed through unofficial, unspoken (tabu) policy.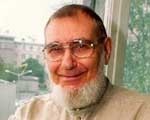 Veljo Tormis (b.1930) is one of Estonia's most prominent composers, his career spanning from the Stalinist era to the present. Since Estonian independence in 1991, he is arguably the preeminent ambassador of Estonian music to the world next to Arvo Pärt; notable groups such as the Hilliard Ensemble, the King's Singers, and the Estonian Philharmonic Chamber Choir have been instrumental in exposing the world to Tormis' music.

Tormis' opus is predominantly choral, a reflection of Estonia's vibrant singing tradition. His inspiration comes from Estonian folk music and poetry, particularly the ancient Estonian folk genre, the "regilaul."
---
JOHN ELMSLY
Four Echoes for solo 'cello

had been taking shape slowly when news came of Douglas Lilburn's death. For me this had many personal associations; the first New Zealand music I heard was by Douglas Lilburn, and through years at Victoria University and after I came to know him as teacher and supportive professional colleague. His music has always held a special power for me, and as I wrote musical shadows appeared in the work, particularly in the Lament which is specifically in his memory.

There is a further personal association; apart from the fact that the 'cello has always been one of my favorite instruments, Robert Ibell plays on an instrument made by my brother, who also played 'cello in the KiwiPacific recording of Douglas's String Quartet. One of my aims in composing the work was to make as much use as possible of the natural resonances of the instrument, so I hope this is an adequate tribute both to the instrument and to the composer whose shadow hovers over us all.

Nocturne

was commissioned by Andrew Uren, who gave its first performance in October 2005 in a Karlheinz Company concert in the University of Auckland Music Theatre.

For several years I had been promising Andrew a new piece for bass clarinet, and previously worked in Vancouver with Barry Truax's POD system to produce some intriguing granulation files derived from notes played by Andrew. These languished unused until 2003 when I heard some wonderful frogs singing in the middle of the night at Chulalongkorn University of Bangkok, and managed to get some recordings. These two sources, plus some transformed temple bell recordings and a mad chorus of police whistles in evening traffic, provided the source material for the soundscape. I began writing the music for bass clarinet around this soundscape.

Much of the bass clarinet part is composed using a synthetic scale which is different in each octave. Although the end result is an arbitrary invention which pleased me, the original inspiration came from exploring the relationship between the Thai seven note scale and pentatonic scales. I had originally been thinking that Thai percussion instruments might be appropriate for the percussion part, but have since decided that the any available instruments may be used. The first performance used a mixture of 'junk' percussion (e.g. bowls, cans and flower pots) and bongo drums, but any experiments are welcome.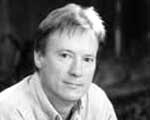 John Elmsly (b. 1952) is Associate-Professor in composition at the University of Auckland. He is a past-President of the Composers Association of New Zealand and served on the Asian Composers League executive committee from 1997 to 2002.

A wide variety of instrumental, vocal and electronic works includes commissions from leading soloists and orchestras. Several have been published by Wai-te-ata Press and various chamber and orchestral works are available on commercial recordings, including recordings by the Auckland Philharmonia of the Cello Symphony (soloist James Tennant, cond. Hopkins), Pacific Hockets (cond. Hopkins) and Resound (cond. Verbistky). Gestauqua for brass quintet and tape represented New Zealand at the 1990 Unesco Rostrum in Paris and Three Songs from the Treehouse for choir won the 1992 Philip Neill Memorial Prize awarded by the University of Otago.
---
KETTY NEZ
beyond release

Written in 2007, beyond release was commissioned by David Gompper, director of the Center for New Music ensemble at the University of Iowa. I started sketching a 'concertante' work featuring the solo cello, but several months and many notes later, had a thought: what could be better than one cello? The rich combination of two celli presented itself, as well as the considerable challenge of counterpointing the soloist's mid and low-range timbres against the rich orchestral palette. Musical textures are derived from my improvisations with algorithms of controlled randomness in sonority and rhythm, using IRCAM's OpenMusic software; these processes I have developed over a series of recent compositions. Though I usually interweave allusions to other types of music, this time I set out to write 'straight music' - released from the stamp of time and place.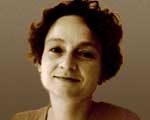 Composer/pianist Ketty Nez (b. 1965) joined the composition and theory department at the Boston University School of Music in the fall of 2005, after teaching for two years at the University of Iowa. At BU last year, her orchestral work cirrulian ice was premiered by ensemble Alea III, and take time by the Boston University Wind Ensemble. Upcoming projects in 2007-2008 include include beyond release, a concerto for two cellos and chamber orchestra, part of the forthcoming CD by the University of Iowa's Center for New Music; a new work for Ex Novo ensemble of Venice; a spring tour of commissioned works by her duo with violinist Katie Wolfe of the University of Iowa; and collaborations on early twentieth century French music with theorist Gregory Marion at the University of Saskatchewan in Saskatoon.

In 2002-2003, she completed a residence of several months at the École Nationale de Musique in Montbeliard, France, prior to the premiere of her chamber opera An Opera in Devolution: Drama in 540 seconds, at the 2003 Seventh Festival A*Devantgarde in Munich. In 2001, she spent several months as visiting composer/scholar at Stanford University's Center for Computer Research in Music and Acoustics (CCRMA), and in 1998 participated in the year-long computer music course at the Institute de Recherche et Coordination Acoustique/Musique (IRCAM). Before her computer music studies, she worked for two years with Louis Andriessen in Amsterdam, where she co-founded the international comtemporary music collective Concerten Tot and Met. Her music has been performed in festivals in Europe, North America, and Asia. She holds a doctorate in composition from the University of California at Berkeley (1994), a master's degree in composition from the Eastman School of Music (1990), a bachelor's degree in piano performance from the Curtis Institute of Music (1983), and a bachelor's degree in psychology from Bryn Mawr College (1987).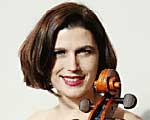 Hannah Holman, cello, began her professional career in England, playing under Yehudi Menuhin and Simon Rattle. An active chamber musician, she was a founding member of the Beaumont Piano Trio and of Quadrivinium, a music ensemble in residence at the Virginia Museum of Fine Arts. She has an extensive solo career, performing with orchestras in Michigan, Virginia, Georgia and Iowa. Ms. Holman has served on faculties of the Worcester College (UK), Michigan State University Community School and Virginia Union University. Ms. Holman studied at the Eastman School of Music and Michigan State University. She obtained her Master of Music Degree with Fritz Magg at the New England Conservatory.
Cellist Anthony Arnone is an active soloist, chamber musician, conductor and teacher throughout the country and around the world. Mr. Arnone is currently the assistant professor of cello at The University of Iowa School of Music. He has been part of the Matisse Trio, the faculty trio at the University of Iowa. He held a position with the Orchestre Philharmonique de Nice in France and was the principal cellist of the Madison Symphony in Wisconsin. Mr. Arnone received his bachelor of music degree from the New England Conservatory. Additional study was with Bonnie Hampton, as well as Paul and Maude Tortelier in France. He completed his master's degree in conducting at Wichita State University.