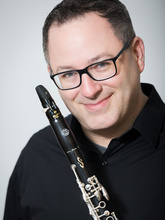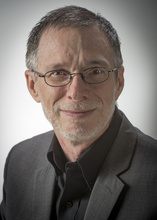 CONCERT II
The Center for New Music Ensemble
featuring
guest composer and UI alumnus John C. Ross
guest clarinetist Michael Norsworthy
Sunday, September 25, 2016, 7:30pm at the Recital Hall
|| download program ||
Program
Three for Three (2006)
John C. ROSS
for violin, clarinet and piano in three movements
Off Center (1991)
Richard HERVIG
Per Elyios: Wm. H. in memoriam (1990)
D. Martin JENNI
— Intermission —
Clarinet Concerto (2016) *world premiere*
David GOMPPER
Program Notes
John C. Ross
Three for Three
Written for my colleagues at Pittsburg State University (Kansas) — Joanne Britz, clarinet and Selim Giray, violin — Three for Three is a work that has been a long time in developing. For me, it was written during a time of transition, as I began contemplating a different future for myself than that which I had imaged for the past 15 years. I'd like to believe that somehow the work reflects that.     The opening trio texture—but written for only the violin and clarinet—comprised eight phrases that contain all of the melodic material for the work. The rest of the music is a set of variations on those opening ideas. The first movement begins with a series of overtly lyrical phrases that gives way to a faster, more rhythmically agitated section. The second movement is almost entirely built out of very close canons, often as little as a sixteenth note apart—something that had appeared briefly in the first movement. The third movement begins with the opening eight phrases, this time joined by the piano. The rest of the movement is a series of episodes.   —JCR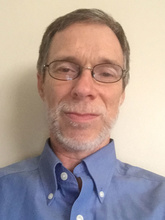 A native of New Jersey,
John C. Ross
received training in composition at Florida State University and the University of Iowa; his principal teachers were John Boda and D. Martin Jenni. Thanks to a Fulbright grant, he has also studied with Philippe Manoury in Lyon, France.
    His awards include the first Abraham Frost Prize from the University of Miami, several ASCAP awards (including a young composer grant), a summer residency at Yaddo, and the 2002 Rudolf Nissim Award. After a Line By Theodore Roethke, a work for soprano and orchestra, was one of three works chosen for the Sixth International Composer Readings by the Riverside Orchestra of New York City; it was performed at the Mid-American Center for Contemporary Music at Bowling Green State University.
    Ross' music is published by Cimarron Music; Encore, a work for cello and piano, was recorded in 1994 on Innova; After a Line was released in 2003 on Albany Records; Prelude and Caprice was released in 2006 on Capstone; and Study on a Theme from Peter Grimes was released in 2016 on Emeritus. Since 2001, Ross teaches aural skills, theory and composition at Pittsburg State University in Pittsburg, Kansas.
---
Richard Hervig
Off Center
I finished this little trio in March of 1991. Upon returning to it over the summer with the idea of making some minor changes, I ended by revising it extensively — more significantly than I have ever revised a completed work. The first version included passages in which the performers had considerable freedom — these, I found, did not express my purpose, so I changed them.     The title "Off Center" suggests, of course, the Center for New Music, off whose 25th Anniversary it spins. I think the piece is "off center;" somewhat unbalanced or even eccentric in form and procedure. The several (six or seven) sections are quite contrary, and I hope there is some aesthetic umbrella under which they may all take common refuge. Off Center is also the name of a neighborhood bar/restaurant that I frequent in New York City.   —RH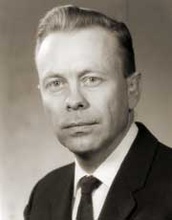 Richard Hervig
was born in Iowa in 1917. Following a BA in English (Augustana College, Sioux Falls, SD) and some high school teaching (English and music) he studied composition with the late Philip Greeley Clapp at the University of Iowa, receiving the MA in 1941 and PhD degrees in 1947 in composition.
    He has taught at Luther College, Long Beach State College, and the University of Iowa, where he was head of composition and theory. In 1966 he founded the Center for New Music; a widely recognized performance group specializing in 20th Century music.
    Hervig was an honorary member of the American Composers Alliance.
    Upon his retirement in 1988, he was appointed to a post at the Julliard School, where he was co-chairman of Literature and Materials of Music program. His pupils have included Charles Dodge and William Hibbard, among others. He has received commissions from the National Music Council, the National Federation of Music Clubs and numerous performers.
    Hervig's compositions, most of which are instrumental and tonal, show a disciplined approach to standard forms and an exploration of timbral possibilities.
---
D. Martin Jenni
Per Elysios: Wm. H. in memoriam
The work bears the subtitle William H. in memoriam. It was first performed in the spring following Bill Hibbard's death. A meter-driven composition (the measure being two beats, each subdivided into 5 eights), Per Elysios (through the Elysian Fields) is loosely modeled on Couperin's Les Gondoles de Delos, i.e. a rondeau with independent couplet-episode. The whole is obsessed with the soggetto cavato b-h [b-flat, b-natural]. The farthest-out couplet cites R-Music Asphodel (the first work I wrote for Hibbard's CNM); the work ends in a 10-m. citation of the conclusion of Get Hence Foule Griefe (1975) which, quite remarkably, is a mini-series of variations on a b-flat, b-natural cadence.   —DMJ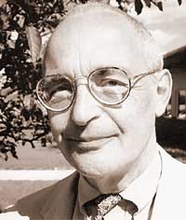 Donald Martin Jenni
(1937-2006) began the early study of piano, harmony, form, violin, organ, orchestration between the ages of 7 and 11 with Agnes Meysenburg, a School Sister of Saint Francis. He became a student of composition and theory of Leon Stein, DePaul University, Chicago, between the ages 12-15. During this time he also worked as a cantor and organist at St Patrick's Church, Chicago.
    His membership to the American Composers Alliance was sponsored by Henry Cowell in1955, and in 1958 he received a B.Mus degree from DePaul University. Begun in 1959, he continued graduate study at Chicago University in medieval languages and literature. The following year he received a Ford Foundation Young Composer in Residence Award, which he spent in Ann Arbor, Michigan. In 1962 he earned his A.M. at the University of Chicago.
    From 1962 to 1964 Jenni was appointed Instructor in music theory at DePaul University, and two years later moved to Stanford University to complete the D.M.A. in 1966. He was appointed Assistant Professor and Head of Theory and Composition at DePaul from 1966-68, and in 1968 moved to Iowa City to be Associate Professor at the School of Music (1968-74).
    In 1974 he was a Delegate to the International Congress on New Music Notation, Ghent, the same year he was promoted to Professor at the UI School of Music (1974-99). In the spring of 1977 he was a Visiting Professor at Stanford.
    During the late 70s and early 80s, he founded UI chant group, The Cantores (1978); participated in the International Composers' Workshop, Burgas, Bulgaria (1979); served as the Music Director, Compagnie de Danse Jo Lechay, Montreal during his sabbatical leave (1981); designated Chairman of the Music Teachers National Association Student Composers Contest (West Central Division) (1984-90). In 1984 he served as a faculty member in the Program of Literature, Science & the Arts (1984-99), and was the Area Head, Composition and Theory at the University of Iowa (1989-97).
---
David Gompper
Clarinet Concerto
The Clarinet Concerto, an orchestrated expansion of Traceur for clarinet and piano, is based on sketches that were generated at the MacDowell Artist Colony in New Hampshire in December and January of 2013-2014, ideas from the descending order of fractions (1/2, 1/3, 1/4, 1/5, etc.) that create symmetrical properties (the Farey series). While this trench work served as a somewhat obtuse structural foundation for both works, the surface and expression of the music in the clarinet concerto is very much related to the experience—all imagined—of the art of Parkour, and the person known as a "traceur," who as a skilled runner and jumper often performs acrobatic feats of flight (always choreographed). Here we find the person trying to run as fast as possible into (but not around) rails and obstacles with minimal energy and without slowing down. In a single movement with three separate sections representing fast, slow-cadenza, fast, the composition was made possible by a grant from the Fromm Music Foundation. It is dedicated to Michael Norsworthy who premiered the work with the University of Iowa Center for New Music Ensemble.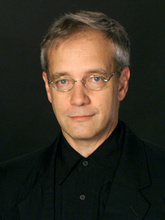 David Gompper
has lived and worked professionally as a pianist, a conductor, and a composer in New York, San Diego, London, Nigeria, Michigan, Texas and Iowa. He studied at the Royal College of Music in London with Jeremy Dale Roberts, Humphrey Searle, pianist Phyllis Sellick and conductor Norman Del Mar. After teaching in Nigeria, he received his doctorate at the University of Michigan and taught at the University of Texas, Arlington. Since 1991, he has been Professor of Composition and Director of the Center for New Music at the University of Iowa. In 2002-2003 Gompper was in Russia as a Fulbright Scholar, teaching, performing and conducting at the Moscow Conservatory. In 2009 he received an Academy Award from the American Academy of Arts and Letters in New York City, and a Fromm commission in 2013. Gompper's compositions have been performed at Carnegie Hall, Lincoln Center and Merkin Halls (New York), Wigmore Hall (London), Konzerthaus (Vienna) and the Bolshoi and Rachmaninoff Halls (Moscow Conservatory). The Royal Philharmonic Orchestra recorded his Violin Concerto with Wolfgang David (Naxos), and will record a second CD for Naxos in 2017 and 2018 that will include four new works: the Double, Clarinet and Cello concertos, as well as Sunburst for orchestra.
Guest Michael Norsworthy is Professor of Clarinet and Bass Clarinet, Chair of the Woodwind Department and Director of Contemporary Music Performance at The Boston Conservatory at Berklee.
    Mr. Norsworthy's virtuosity and unique voice on the clarinet have made him a sought after soloist and chamber music collaborator and garnered praise from critics and audiences around the globe. His performances have taken him to distinguished concert venues including Vienna's Musikverein, Moscow's Tchaikovsky Philharmonie Hall, New York City's Carnegie Hall, Merkin Hall and Miller Theatre, Boston's Jordan and Symphony Halls, St. Louis' Sheldon Concert Hall, Festival Casals de Puerto Rico and the Aspen Music Festival.
    Mr. Norsworthy is one of the most celebrated champions of the modern repertoire. To date, he has given over 125 world premieres with leading contemporary music groups, including Klangforum Wien, Boston Modern Orchestra Project, Manhattan Sinfonietta, Fromm Players at Harvard, Boston Musica Viva, Callithumpian Consort in Boston, Ensemble 21 in New York and the Pittsburgh New Music Ensemble. He has collaborated with a veritable who's who of composers from around the globe including Pierre Boulez, Harrison Birtwistle, Elliott Carter, Chris Dench, Brian Ferneyhough, Michael Finnissy, Lukas Foss, Hans Werner Henze, Helmut Lachenmann and Magnus Lindberg among many others.