Contemporary Music from Israel
A festival of music by living Israeli composers
back to Provost Global Forum page
back to CNM Festival page
Concert 2
Thursday, April 20, 2023 at 7:30p, Concert Hall

Featuring the Tedarim Ensemble
the Meitar Ensemble
with Scott Conklin, violin and Christine Rutledge, viola (Odeh-Tamimi)
University of Iowa students
Pierre-André Valade, conductor
Program
| | |
| --- | --- |
| Philaki for flute, clarinet, harp, string quartet (2009) | Samir ODEH-TAMIMI |
| | |
| --- | --- |
| apples did not suspend themselves in mid-air (2023) | Amnon WOLMAN |
| | |
| --- | --- |
| Birds of Paradise for flute and piano (2014) | Shulamit RAN |
| | |
| --- | --- |
| Remember me for clarinet, bassoon, accordion and harp (2023) | András GELLÉRI |
| | |
| --- | --- |
| Lavan (White) for violoncello and accordion (2019) | Omri ABRAM |
| | |
| --- | --- |
| Cirrus for accordion solo (2018) | Omri ABRAM |
Tedarim Ensemble
Yaara Mukedi, harp
Yotam Einstein, accordion
András Gelléri, piano

Meitar Ensemble
Hagar Shahal, flute
Jonathan Hadas, clarinet
Nadav Cohen, bassoon
Talia Herzlich, violin
Yoni Gotlibovich, violoncello
Amit Dolberg, piano
Pierre-André Valade, conductor

University of Iowa students
Kraig Leahy
Hannah Oberhoffer
Charli Otto
Anabel Perez-Brennan
Program Notes & Bios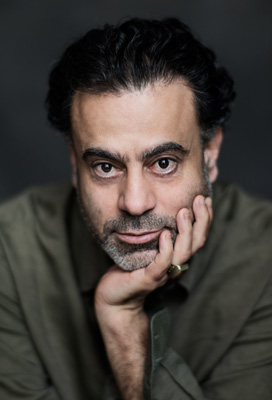 The piece Philaki creates an oppressive aural image, yet also one that rises up against adversity. Samir Odeh-Tamimi uses isolated, forceful low harp pizzicati to create the basic situation: a striking, recurrent pattern of sounds. Seconds later, already surrounded by microtonal string textures, lineations on flute and clarinet come into play. All this, at high volume, triggers a brief point of repose. During this, using seashell-chimes, the harp player shakes out a rhythm that suggests someone dragging their way through shingle. This scene is repeated. New gestures arise (iron springs are struck, producing mini-clusters). The oppressiveness remains, but so too does the energy, the resistance posed against it, occasionally counteracted by dreamlike harp and flute sounds. The clarinet sings: not beautifully, more like groaning. Time after time there are brief moments where things come to a halt, though they never signal an end to inhibiting factors. The (musical) solution: a long fade-out, reluctant acceptance of the situation. The title Philaki gives a clue. The Greek word φυλακή (= fylakí) means prison. And as Samir Odeh-Tamimi has said in conversation "the harp strings seem like prison bars."
Samir Odeh-Tamimi has developed his very own language in music which draws upon his intense involvement with both western avant-garde music and Arabic music performance practice. Samir Odeh-Tamimi's compositions can now be heard at well-known festivals, and he has received commissions from Deutschlandfunk, Saarländischer Rundfunk, the Donaueschingen Festival, European Centre of the Arts in Hellerau, WDR Radio and Bavarian Radio/musica viva. In 2010, his music theatre piece Leila und Madschnun received its world premiere at the Ruhrtriennale in Bochum. As part of the project into Istanbul, initiated by Ensemble Modern and the Siemens Arts Programme in cooperation with the Goethe Institute, he composed a piece for Ensemble Modern inspired by his stay in the Turkish metropolis. During the last few years, Samir Odeh-Tamimi has also closely collaborated with the Boulanger Trio and the Neue Vocalsolisten Stuttgart. The singers have since travelled to the composer's birthplace and parents' home close to Tel Aviv to discover his musical roots for the premiere of a new piece for Stuttgart's Eclat Festival.
---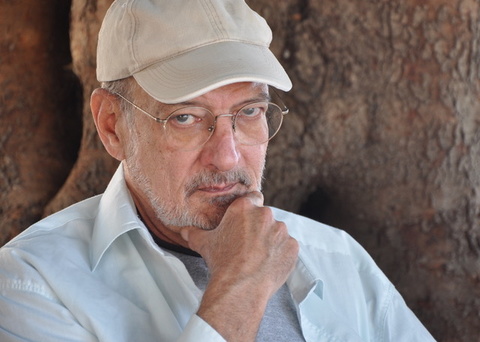 apples did not suspend themselves in mid-air, for mixed ensemble. The name of the piece is taken from this quote by Stephen Jay Gould: "Facts and theories are different things, not rungs in a hierarchy of increasing certainty. Facts are the world's data. Theories are structures of ideas that explain and interpret facts. Facts do not go away while scientists debate rival theories for explaining them. Einstein's theory of gravitation replaced Newton's, but apples did not suspend themselves in mid-air pending the outcome."
     The planned performance of this new work is a fact. The sound you will hear at the performance will become a fact. The memory of that performance will be a different fact, and any recording of the work will also be a different fact. When you listen to the work, try to imagine how you will remember the sound, after it disappears and is no longer the same fact...
Amnon Wolman is a sound artist and composer who pursues a sound world in which social interactions are part of the musical information, and of the creative process. He is interested in the peculiar and subjective listening of an individual, and not with the generalizations that all listeners are presented with. His work is presented by various soloists, performance organizations, galleries, and museums. Publications of some of his audio and text works are available commercially and on the web. He currently teaches at the Jerusalem Academy of Music and Dance and lives with his partner Eyal Levinson in Kfar Vradim, Israel, doing his best to support a just solution for the Palestinians living under Israeli rule.
---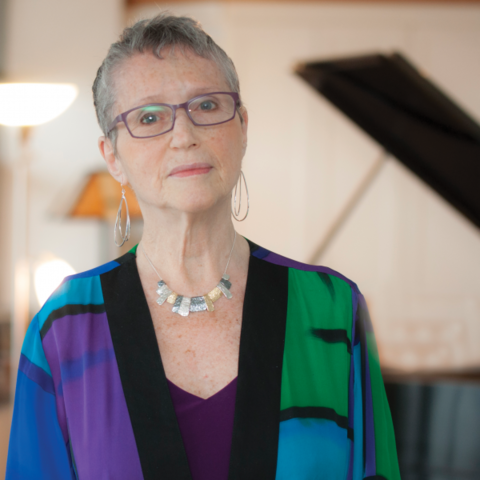 Birds of Paradise do exist! This fact became known to me thanks to an extraordinary program aired on PBS in September 2013, at the time I had completed all but the last phrase of my work of the same name, and had also settled on its title. My decision to name this 12-minute work Birds of Paradise was based purely on the imagined vision of a fantastical bird of many bright and amazing colors and the ability to soar high and in different speeds, conjured up in my mind. And then, for an added bit of support, there was also the flower of that name that we all know. Imagine my surprise at seeing stunning photography of the real birds that carry such a proud title! My work intersperses music that is brilliant and energetic with the wondrous and songful. Its title notwithstanding, I did not set out to compose a "bird" piece – Messiaen's music, which I admire immensely, would seem to render such an effort quite unnecessary. The title does allude, however, to the musical imagery that the music, as I was composing it, was evoking in my own mind, where shifting motion and brilliant color take center-stage. The work is structured in three movement-like sections that are played without breaks and that together form a fast-slow-fast shape, more a large A-B-C than true arch form, internally shaped in ways that allow for numerous detours into further contrasting terrains. As the piece progresses, several main ideas that emerge early on assert their dominance, helping tie together the various digressions and flights of fancy. Birds of Paradise makes occasional use of extended flute techniques such as tongue rams, key clicks, and more, which for me are not so much "sound effects" but rather a natural extension of the flute's sound palette, which I use also as one of the ways in which some thematic materials and their elaborations in this work can be defined. They are part and parcel of the sound world that is at the essence of the "instrument's soul" as I hear it, and which I try to explore in many of my works. The "flute soul" heard here, to be sure, is an ever-evolving and subjective concept, in this case also affected by the ongoing interaction with the piano as the partnering member of this duo, yet always at the very core of the particular aura that remains even after the performance of the music has ended.— Shulamit Ran.
Shulamit Ran, a native of Israel, in addition to receiving the Pulitzer Prize in 1991, has been awarded most major honors given to composers in the U.S., including two fellowships from the Guggenheim Foundation, grants and commissions from the Koussevitzky Foundation at the Library of Congress, the National Endowment for the Arts, the Fromm Music Foundation, Chamber Music America, the American Academy and Institute for Arts and Letters, first prize in the Kennedy Center-Friedheim Awards competition for orchestral music, and many more. Ran served as Music Director of "Tempus Fugit," the International Biennial for Contemporary Music in Israel in 1996, 1998 and 2000. Since 2002 she is Artistic Director of Contempo (Contemporary Chamber Players of the University of Chicago). In 2010 she was the Howard Hanson Visiting Professor of Composition at Eastman School of Music. Shulamit Ran is an elected member of the American Academy of Arts and Letters, where she was Vice President for Music for a 3-year term, and of the American Academy of Arts and Science.
---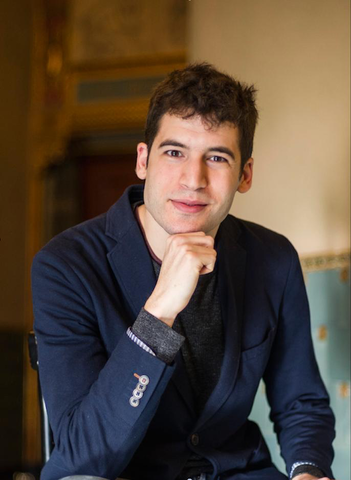 My new quartet Remember me is written as part of an Israeli initiative 'Writing for a memory'. In this project young composers are encountering the elderly, in the frame of weekly private meetings, exchanging thoughts about art and about the Holocaust, for several months. My composition is inspired by the talks of a lovely British-Israeli lady, Naomi Gerecht. Naomi, a graduate of the Juilliard School, used to be a prominent singer in London. This work is to remember Naomi as a person, to remember the victims of the Holocaust. The piece is an exploration around the timbres of this unique, unusual ensemble, connecting past and present in a personal way.
András Gelléri (b. 1993, Budapest) is an active, emerging member of the international new music scene, as a composer and as a pianist. Currently he is a participant of the "Tedarim track", a specialized MA program for contemporary music performance with the artistic supervision of Amit Dolberg and the Meitar Ensemble in Israel. In the program he is a pianist, composer and researcher. As a composer, he is a prize-winner of several international competitions. His pieces are performed in concert halls like the Elbphilharmonie Hamburg, the Wiener Konzerthaus, the Mozarthaus and the Ehrbarsaal in Vienna, the Maison de France Berlin, the Casa da Musica Porto, the Israel Conservatory Tel Aviv and more. He cooperates with prestigious ensembles for new music performance, such as Trio Catch (Hamburg), Boulanger Trio (Berlin), Meitar Ensemble (Tel Aviv), Ensemble Fractales (Brussels), and the OENM (Vienna). András Gelléri has studied at the Franz Liszt Academy of Music Budapest composition and piano between 2014 and 2021. In 2020/2021 he studied with Erasmus+ scholarship with Johannes Maria Staud at the Mozarteum Salzburg as an exchange student. His piano pieces served as compulsory piece at the Rosario Marciano Piano Competition in Vienna, 2016 and the Val Tidone Piano competition in Italy, 2022.
---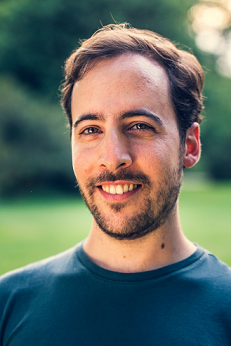 Lavan (White) is a concept encompassing both a multiplicity and a nothingness at one and the same time; it is a stillness and a potential; it is both a convergence of many colors and a respite from them. White often symbolizes purity and order, but can it also be a screen hiding deeper tensions? White is a shimmer – it is light. Its smooth face is the veil of a bursting energy.
Cirrus for Accordion Solo (2018) - Cirrus clouds are wispy and fragile, as if larger clouds attempt to form into being, a hint to what was before; the 'trying' experience – the moment in which one can see and hear the performer exciting the instrument, but pitches are not quite yet audible – is an important core idea of the piece.
Omri Abram is a composer of acoustic and electroacoustic music currently based in Haifa, Israel. Past performances of his music include performances on many stages in Israel, Switzerland, Italy, Holland, Germany, Austria, Hungary and the USA by ensembles such as Neue Vokalisolisten Stuttgart, Ensemble Phoenix Basel, the Riot Ensemble, Meitar Ensemble, the East Coast Contemporary Ensemble in New York, Ensemble Proton Bern, the Tel Aviv Wind Quintet, Ensemble Lemniscate, Duo Alto and others. Festivals and concert series in which his works have been and will be performed include HCMF, Impuls, Archipel, Zeitraüme Basel, Bludenzer Tage zeitgemässer Musik, Tzlil Meudcan, Crossroads Salzburg, Jerusalem International Chamber Music, CEME, Composit, Nachtstrom and Attacca. Omri is currently a PhD candidate at the Basel Music Academy and the Institute for Music Informatics and Musicology at the Karlsruhe University of Music. He has had the privilege to undertake further studies with a variety of world-renown composers, benefitting from the knowledge and artistry of Amnon Wolman, Chaya Czernowin, Salvatore Sciarrino, Rebecca Saunders, Pierluigi Billone, Clara Iannotta, Peter Eötvös, Beat Furrer, Georges Aphergis and Fabian Panisello, amongst others.
---