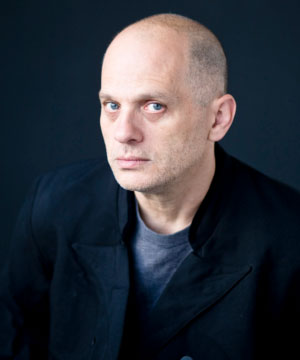 CONCERT III
Sunday, September 22, 2013, 7:30 p.m.
Riverside Recital Hall (map)
The CNM Ensemble
featuring the works of
David Lang (University of Iowa alumnus)
and
Michael D'Ambosio and Brian Ciach
(Murray State University)
Zachary Stanton, guest conductor
|| download program ||
Program
Cheating, Lying, Stealing (1993, rec. 1995)
 
David LANG (b. 1957)
 
CNM ensemble
Emily Duncan, flute
Allison Offerman, oboe
Thiago Ancelmo de Souza, clarinet
Fabio Benites Felippe da Silba, bassoon
Russ Lenth, horn
Dee Bierschenk & Laura Saylor, trumpet
Nathaniel Lee, trombone
Andrew Thierauf, Tyler Swick,
Aaron Ziegler & Wannapha Yannavut, percussion
Casey Rafn, piano
Andrew Gentzsch & Rebecca Malina, violins
Manuel Tabora Deras, viola
Tom Maples, violoncello
Michael White, double bass
Zachary Stanton, conductor
 
II. Broken Love, from Third Sonata for piano (2012)
 
Brian CIACH (b. 1977)
 
Brian Ciach, piano
 
pierced (2007)
 
David LANG
 
Anthony Arnone, solo cello
Casey Rafn, piano
Andrew Thierauf, percussion

CNM ensemble
David Gompper, conductor
 
 
— Intermission —
 
Super Groove (2011)
 
Mike D'AMBROSIO (b. 1974)
 
Elliot Czaplewski, oboe
Casey Rafn, piano
 
Increase (2002)
 
David LANG
 
CNM ensemble
David Gompper, conductor
 
Program Notes
David Lang
Cheating, Lying, Stealing
A couple of years ago, I started thinking about how so often when classical composers write a piece of music, they are trying to tell you something that they are proud of and like about themselves. Here's this big gushing melody, see hew emotional I am. Or, here's this abstract hard-to-figure-out piece, see how complicated I am, see my really big brain. I am more noble, more sensitive, I am so happy. The composer really believes he or she is exemplary in this or that area. It's interesting, but it's not very humble. So I thought, What would it be like if composers based pieces on what they thought was wrong with them? Like, here's a piece that shows you how miserable I am. Or, here's a piece that shows you what a liar I am, what a cheater I am. I wanted to make a piece that was about something disreputable. It's a hard line to cross. You have to work against all your training. You are not taught to find the dirty seams in music. You are not taught to be low-down, clumsy, sly and underhanded. In Cheating, Lying, Stealing, although phrased in a comic way, I am trying to look at something dark. There is a swagger, but it is not trustworthy. In fact, the instruction in the score for how to play it says: Ominous funk. — David Lang
pierced
was commissioned by the ensemble Real Quiet - Felix Fan, cello, David Cossin, percussion and Andy Russo, piano, as a concerto for their ensemble and string orchestra. I was trying to imagine a way the soloists and the orchestra could relate to each other that would not be old-fashioned. I liked the idea of an opposition between them but I didn't want the kind of competition that traditional concerti generate, where the soloists try to struggle with the orchestra for the supremacy of their ideas. What would it be like to make two almost completely separate musical worlds, in which the musical material from one world was needed in order to decode the meaning of the material of the other? I imagined, for example, a dissonant, chromatic line in one ensemble and a tonal chord progression in the other - maybe we would perceive the two as related and necessary to each other, but the material in each world would remain distinct. There would be a wall between them - they wouldn't hear or influence each other but we could hear their separate contributions mixed together. (And it goes without saying that the combination of materials that we hear would have to sound whole.)
The idea I came up with was to imagine a wall that wasn't completely solid, but was more of a permeable membrane, a kind of filter or fabric between the soloists and the ensemble - most sounds and notes and tunes would stay in their respective worlds but some sounds might be able to pass through easily and virtually unchanged. Because of this image of a fabric separating the musicians I had the idea that at some points the fabric could be pierced, or maybe even ripped, as parts of the material moves from one musical grouping to the other.
pierced was premiered 12 June 2007 by Real Quiet and the Munich Chamber Orchestra, Christoph Altstaedt, conductor. The version for solo strings was premiered by Real Quiet and the Flux Quartet, conducted by Alan Pierson. — David Lang
Increase
My wife and I have three children, so we have had a bit of practice with names. We went through hundreds of possible names for our kids, each representing some kind of strength or history or character trait, each linked to a different hope or tradition. There were bible names, the names of kings and queens, famous explorers, hippie names - at one time I voted to name my kids Mountain, Wheat and Leaf... We also looked at old Puritan names, like Charity, or Submit, or Industry, and of course in this category we considered the name of Cotton Mather's brother, Increase. We really liked it - it's full of determination and optimism. It's what you wish for as a future, for a child, for a community, or, for that matter, for a new performing ensemble. We ended up not using it for one of our children, but I still think it's a great name. —David Lang
David Lang
In the words of The New Yorker, "With his winning of the Pulitzer Prize for the little match girl passion (one of the most original and moving scores of recent years), Lang, once a postminimalist enfant terrible, has solidified his standing as an American master."
Musical America's 2013 Composer of the Year and recipient of Carnegie Hall's Debs Composer's Chair for 2013-2014, Lang is one of America's most performed composers. Many of his works resemble each other only in the fierce intelligence and clarity of vision that inform their structures. His catalogue is extensive, and his opera, orchestra, chamber and solo works are by turns ominous, ethereal, urgent, hypnotic, unsettling and very emotionally direct. Much of his work seeks to expand the definition of virtuosity in music — even the deceptively simple pieces can be fiendishly difficult to play and require incredible concentration by musicians and audiences alike.
the little match girl passion, commissioned by Carnegie Hall for Paul Hillier's vocal ensemble Theater of Voices, was awarded the 2008 Pulitzer Prize for music. Of the piece, Pulitzer-juror and Washington Post columnist Tim Page said, "I don't think I've ever been so moved by a new, and largely unheralded, composition as I was by David Lang's little match girl passion, which is unlike any music I know."
His recent works include love fail for the early music vocal ensemble Anonymous 4, with libretto and staging by Lang, at the Kennedy Center, UCLA and the Next Wave Festival at BAM; reason to believe, for Trio Mediaeval and the Norwegian Radio Orchestra; death speaks, for Shara Worden, Bryce Dessner, Nico Muhly, and Owen Pallett, at Carnegie Hall; concerto (world to come) for cellist Maya Beiser and the Norrlands Operans Symhoniorkester; writing on water for the London Sinfonietta, with libretto and visuals by English filmmaker Peter Greenaway; and the difficulty of crossing a field, a fully staged opera with the Kronos Quartet.
"There is no name yet for this kind of music," wrote Los Angeles Times music critic Mark Swed of Lang's work, but audiences around the globe are hearing more and more of it, in performances by such organizations as Santa Fe Opera, the New York Philharmonic, the Netherlands Chamber Choir, the Boston Symphony, the Munich Chamber Orchestra, and the Kronos Quartet; at Tanglewood, the BBC Proms, The Munich Biennale, the Settembre Musica Festival, the Sidney 2000 Olympic Arts Festival and the Almeida, Holland, Berlin, and Strasbourg Festivals; in theater productions in New York, San Francisco and London; alongside the choreography of Twyla Tharp, La La La Human Steps, The Netherlands Dance Theater and the Paris Opera Ballet; and at Lincoln Center, the Southbank Centre, Carnegie Hall, the Kennedy Center, the Barbican Centre, and the Brooklyn Academy of Music.
Lang is the recipient of numerous honors and awards, including the Pulitzer Prize, Musical America's Composer of the Year, Carnegie Hall's Debs Composer's Chair, the Rome Prize, the BMW Music-Theater Prize (Munich), and grants from the Guggenheim Foundation, the Foundation for Contemporary Performance Arts, the National Endowment for the Arts, the New York Foundation for the Arts, and the American Academy of Arts and Letters. In 1999, he received a Bessie Award for his music in choreographer Susan Marshall's The Most Dangerous Room in the House, performed live by the Bang on a Can All-Stars at the Next Wave Festival of the Brooklyn Academy of Music. The Carbon Copy Building won the 2000 Village Voice OBIE Award for Best New American Work. The recording of the passing measures on Cantaloupe Records was named one of the best CDs of 2001 by The New Yorker. His CD pierced on Naxos was praised both on the rock music site Pitchfork and in the classical magazine Gramophone, and was called his "most exciting new work in years" by the San Francisco Chronicle. The recording of the little match girl passion released on Harmonia Mundi, received the 2010 Grammy Award for Best Small Ensemble Performance.
Lang is co-founder and co-artistic director of New York's legendary music collective Bang on a Can. His work has been recorded on the Sony Classical, Harmonia Mundi, Teldec, BMG, Point, Chandos, Argo/Decca, and Cantaloupe labels, among others.
His music is published by Red Poppy Music (ASCAP) and is distributed worldwide by G. Schirmer, Inc.
---
Brian Ciach
Third Sonata
This piece is the second movement from my Third Sonata (2012) for piano. It is a love song broken up by an extended set of free variations on independent material.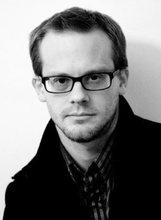 Brian Ciach (pronounced "SIGH-ack") is a composer and pianist from Philadelphia currently teaching music theory, composition, and electronic music as an Assistant Professor of Music at Murray State University (Murray, Kentucky). His music is evocative and attractive in its imagery, often using intrepid instrumentation and imaginative formal concepts woven from a free and accessible tonal language. Brian has written a Vegetable Requiem (2012) for hand-made vegetable ocarinas, a Second Piano Sonata (2007) that runs out of notes, and Road Trip (2010) for soprano and chamber orchestra, presenting original poetry set in two ways, as if written by two different composers. Collective Uncommon: Seven Orchestral Studies on Medical Oddities (2012), his Indiana University dissertation inspired by curiosities found in the Mütter museum, received this review: "Ciach was the composer most intent upon letting his imagination run wild all over the music (hence the cabbages and dolls), but he also had the strongest sense of how to create layers of sounds..." (Hubbard, St. Paul Pioneer Press).
Dedicated to new music, he has performed as pianist in some of the most prestigious concert halls in the US, including Carnegie Hall. Brian's Second Piano Sonata has received both national and international recognition, winning the 2008 National Federation of Music Clubs Emil and Ruth Beyer Composition Award and the 2011 American Liszt Society's Bicentennial Composition Competition. Also a composer of electronic music, his work Waterclockswas selected for a performance at the 2009 SEAMUS (Society for Electroacoustic Music in the United States) National Conference.
---
Mike D'Ambrosio
Super Groove
was commissioned by my former colleague at Oklahoma State University, Celeste Johnson Frehner. It represents, for me, an attempt to merge some of the fun theory topics I get to teach (set theory, chromatic mediants, sonata form, etc.) with a driving and energetic rhythmic texture. Performing the piece demands a certain amount of comfort with polyrhythms, but the result is extremely rewarding.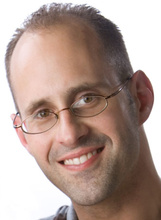 Mike D'Ambrosio has been Assistant Professor of Theory and Composition at Murray State University in Kentucky since fall 2008. He has held previous teaching positions at Jacksonville State University (AL), Oklahoma State University, University of Dayton, and Cincinnati's College-Conservatory of Music (CCM). He received his D.M.A. and M.M. degrees in music composition from CCM where he studied with Joel Hoffman and Ricardo Zohn-Muldoon (now at Eastman). Originally from Long Island, New York, Mike did his undergraduate work at Lehigh University where he double-majored in music and accounting.
Mike's music has been performed by the Philadelphia Brass, Monarch Brass, Shepherd School Brass Choir (Rice University), Cincinnati Camerata, Indiana University Brass Choir, Oklahoma State University Concert Chorale, Cincinnati Symphony Youth Orchestra, the Cincinnati College-Conservatory of Music (CCM) Symphony Band, CCM Brass Choir, University of South Carolina Concert Choir, Louisiana State University Schola Cantorum, and by soloists and chamber musicians throughout the United States. His Wind on the Island won both the 2009 Cincinnati Camerata Composition Competition and 2007 University of South Carolina Choral Composition Contest and was performed in June 2008 at the Cultural Prelude to the Olympics at the Forbidden City Concert Hall in Beijing. Its predecessor In You The Earth, also a Pablo Neruda setting, won the 2006 Arant Choral Composition Prize (University of Georgia) and has received several performances in the United States and Italy. Mike has also received ASCAPLUS Awards for the past six years and has music published with Dorn Publications, Triplo Press, and C. Alan Publications.