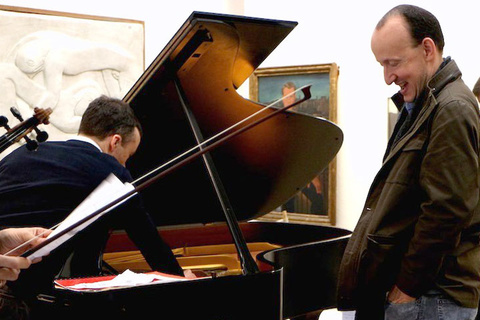 The music of Jeremy Dale Roberts and
Richard Causton (King's College, Cambridge)
Sunday, November 05, 2017 at 7:30p in the Concert Hall
View: Guest Composer with CNM Ensemble group photo 
 Program
Wieglied (1999)
Jeremy DALE ROBERTS (1934-2017)
Christine Rutledge, viola
Phoenix (2006)
Richard CAUSTON (b. 1971)
Marissa Flemming,
flute
Mauricio Silva
,
clarinet
Yixue Zhang,
violin
Hui-Hsuan Su,
violoncello
David Gompper,
piano
Zack Stanton
,
conductor
Intermission
Winter Music  (1990)
Jeremy DALE ROBERTS 
Chamber Symphony  (2009)
Richard CAUSTON (b. 1971)
Marissa Flemming,
flute
Matthew Goulding,
oboe
Mauricio Silva
,
clarinet
Alex Widstrand
,
bassoon
Katelyn Halbert
,
horn
John Kenneth Gorder
,
trumpet
Robert Parker,
trombone
Peter Naughton, Travis Newman and Ben Yancey,
percussion
Nicha Pimthong
,
piano
Yixue Zhang,
violin I
Joshua Palazzolo,
violin II
Therese Slatter,
viola
Hui-Hsuan Su,
violoncello
Rebeca Furtado,
double bass
David Gompper,
conductor
 Program Notes
Jeremy Dale Roberts
Wieglied
Wieglied, the Yiddish word for lullaby and originally written for solo viola, is a short piece composed to form part of a concert given by the Center for New Music in the University of Iowa on April 9, 2000 to celebrate the work of the Argentinian artist Mauricio Lasansky. Specifically, and inescapably, the 'Nazi Drawings', many of which are hung in the Art Museum there, provided a thematic spur for the composers who contributed to the event. Among the most harrowing of these are those images in which young children figure: so the lullaby is also a lament and a Pieta - but inadequate and faltering, and ultimately cut off. It was premiered by Christine Rutledge, who performs the work tonight. —JDR
Winter Music
Winter Music for flute, oboe, clarinet, trumpet, celesta and bells (1990) Like Layers, this short piece was commissioned by the distinctive new-music group Sounds Positive. Its character was to a great extent determined by the circumscribed - but seemingly inexhaustible - nature of the medium: three wind and one brass, all restricted within the treble clef. 'Problems' of register and timbre appeared especially to yield fresh possibilities of texture and colour. (But I also cheated a bit by adding bells, crotales and wind-chimes, to provide an aura of resonance). The work was composed during the limbo of winter, 1989-90, a dark period of my life. ‐JDR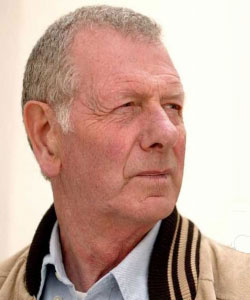 Jeremy Dale Roberts
(1934-2017) was born in Gloucestershire and studied composition at the Royal Academy of Music with William Alwyn and Priaulx Rainier before taking a degree in music at the University of Durham.
     His compositions have been performed worldwide at the Edinburgh and Aldeburgh Festivals, the Venice Biennale, the Diorama de Geneve, and the festivals of Avignon and Paris. They include the
Cello Concerto - Deathwatch
written for Rohan de Saram;
Tombeau
for Stephen Kovacevich;
Croquis
for string trio, written for members of the Arditti Quartet (BBC commission);
In the Same Space
, nine poems of Constantin Cavafy, written for Stephen Varcoe;
Lines of Life
, lyric episodes for ensemble, written for Lontano (BBC commission); and
Casidas y Sonetos - del amor oscuro
, for solo guitar (Arts Council commission) for Charles Ramirez. He has also worked frequently with Peter Sheppard-Skaerved and the Kreutzer Quartet, most recently on the
String Quintet
(2013).
     Jeremy Dale Roberts's music has been described as 'deeply personal, visionary, conveying his own distinctive creative voice'. Occasionally it displays a taste for unconventional, sometimes exotic media: for instance,
Hamadryad
for alto flute, viola and guitar; the large sequence of pieces for gamelan entitled
Stelae
and
Nightpiece
for soprano and two bass viols, commissioned by Evelyn Tubb. But he has also written a good deal for his own instrument, the piano, most notably
Oggetti – Omaggio à Morandi
, inspired by the still-lifes of the great 20th century Italian artist.
     As well as composition, he has been active as a teacher for many years, notably at Morley College, the Royal College of Music (1966-98, latterly as Head of Composition) and as Visiting Professor of Composition at the University of Iowa (1999-2000, 2004). Other activities include work for the Finzi Trust and the RVW Trust, and extensive editorial work on the recently published editions of Gerald Finzi's music. His interests include the fine arts, literature, gardening and travelling: shortly after graduating he spent two years in Cameroon, and in recent years has been to Mexico, Russia, Korea, South-East Asia, and Ladakh, as well as a regular visitor to South Africa.
Richard Causton
Phoenix
Phoenix was composed between March and September 2006. The music hinges on the relationship between the piano – the only instrument in the ensemble whose notes die away as soon as they are played – and the four other instruments. The piano's only hope of sustaining a single note is through constant, rapid repetitions (just as a succession of points, if they are close enough to one another, looks like a line); whereas all the other instruments can not only sustain, but get louder as the note proceeds.
     The title refers to the mythical bird which was said to rise from the ashes of its own funeral pyre every five hundred years – a bright image of rebirth which kept coming to mind as I worked on one of the final passages.
     Phoenix was commissioned by the London Sinfonietta with the generous support of Henry Greenfield, and was written in memory of his wife Joanna (1940-2005).
Chamber Symphony
This piece is in two movements. The opening slow movement is made up of brass fanfares and woodwind chorales alternating with menacing, mechanistic episodes which gradually gather in weight and gravity, until they threaten to destroy the fabric of the music. From this conflict arises a second, fast movement whose initial exuberance gives way to a further confrontation, this time between the percussion and the rest of the ensemble, which is resolved in a concluding synthesis of ideas from earlier in the piece.
     Whilst working on the piece I was struck by reading Michael Tippett's essay Poets in a Barren Age, in which he characterises the modern age as technologically advanced but imaginatively deprived. At the same time I was also looking at various poems and pictures by William Blake, who saw in the rise of mass production, mechanistic standardisation and conformity the devaluation of the individual work of art. In There is No Natural Religion, Blake wrote "He who sees the infinite in all things sees God. He who sees the Ratio only sees himself only". Besides rationality, the "Ratio" also relates to the factory - or mill - wheels ("those dark Satanic mills" in Blake's famous lines), whose cogs interact to provide mechanical advantage.
     Fast-forwarding to the present day, I re-imagined the endlessly turning mill-wheel as a half-listened-to iPod or personal stereo, mindlessly repeating the same section of music. The contrast between the vitality of live music-making and the disembodiment of reproduced sound is explored right at the centre of my piece where, between the two movements, the music becomes stuck in a distracted, repetitive reverie: a total internal reflection in which, paraphrasing Blake, we see "ourselves only". —RC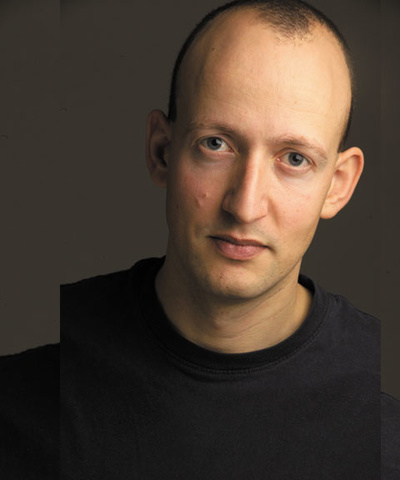 Richard Causton
was born in London and studied at the University of York, the Royal College of Music and the Scuola Civica in Milan. Causton's music has been performed by the BBC Symphony Orchestra, Philharmonia Orchestra, City of Birmingham Symphony Orchestra, Orchestra of the Age of Enlightenment, Sinfonieorchester Basel, Rundfunk-Sinfonieorchester Saarbrücken, London Sinfonietta, Birmingham Contemporary Music Group, Britten Sinfonia and the Nash Ensemble. His music has been recorded on labels such as Metier, Delphian, Prima Facie, London Sinfonietta and NMC.
     He has been the recipient of several awards, including First Prize in the International 'Nuove Sincronie' competition, the Mendelssohn Scholarship and a 2004 British Composer Award in the Best Instrumental Work category for Seven States of Rain. He was founder of the Royal College of Music Gamelan Programme and held the Fellow Commonership in the Creative Arts at Trinity College, Cambridge. In October 2012, Causton took up the newly-created post of Reader in Composition at the University of Cambridge (King's College). He has held a position as House Composer at English National Opera and is currently working on a new large-scale piece for the BBC Symphony Orchestra.