Contemporary Music from Israel
A festival of music by living Israeli composers
back to Provost Global Forum page
back to CNM Festival page
Concert 8
Sunday, April 23, 2023 at 3:30p, Concert Hall
Center for New Music Ensemble
David Gompper, conductor
Program
Intermezzi for seven players(2009)

     I. Risoluto
     II. Transparente
     III. Restless, intense
     IV. Calmo, sostenuto
     V. Playful (little fantasy)
     VI. Delicatissimo

Yinam LEEF
Ryan MacDonald, flute
Sayyod Mirzomurodov, clarinet
Carlos Manuel Lopez Soria, bassoon
ShengHo Wang, violin
Fatima Gassama, viola
Hanna Rumora, violoncello
Craig Jordan, piano
| | |
| --- | --- |
| Desert Wind (2017) | Josef BARDANASHVILI |
Jorge Montilla, clarinet
Carlos Manuel Lopez Soria, bassoon
Kristen Ronning, horn
Junhong Zhou, violin
ShengHo Wang, violin
Fatima Gassama, viola
Josh DeVries, violoncello
Natalia Terra, double bass
| | |
| --- | --- |
| I won't be outrun by a cavalry of snails (2020) | Osnat NETZER |
Siyeon Kim, soprano I
Anika Kildegaard*, soprano II
Joshua Stine, flute
Thiago Ancelmo de Souza*, clarinet
Neil Krzeski, piano
Junhong Zhou, violin
Christine Rutledge, viola
Hanna Rumora, violoncello
| | |
| --- | --- |
| Hidden Light (2008/20) | Ayal ADLER |
Tâmila Freitas, flute
Lisa Ryoo, oboe
Sayyod Mirzomurodov, clarinet
Carlos Manuel Lopez Soria, bassoon
Kristen Ronning, horn
Caylan Laundrie, trumpet
Xiaoyu Liu, trombone
McKenna Blenk and Gabe Albertus, percussion
Neil Krzeski, piano
Junhong Zhou, violin
Fatima Gassama, viola
Josh DeVries, violoncello
Natalia Terra, double bass
*UI alumni, with support from the University of Iowa String Quartet Residency Program
as part of UISQRPs 10th anniversary celebration.
Program Notes & Bios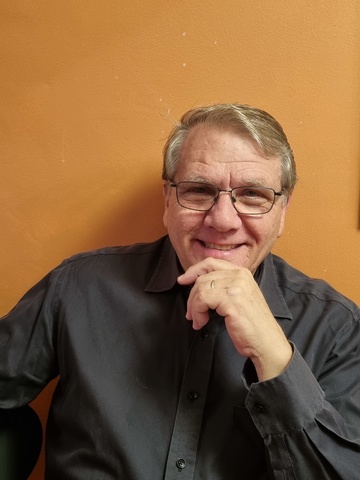 Constructed in miniature form, Intermezzi for seven players joins other pivotal works in Leef's ouvre, such as the Octet - Eight Miniatures for Eight Player after Kandinsky (1984) and his 3rd String Quartet "Allusive Episodes" (2005), testifying to the composer's ongoing preoccupation with forming a whole out of seemingly singular, independent musical structures, and the ever-intriguing relationship between contrast and continuity, closure and ambiguity.
   Processive yet un-assuming, the six short movements of Intermezzi move from homogeneous textures and serene palettes to short, intense instrumental dialogues and outbursts of energy. And as the title may suggest, one could perhaps detect certain allusions, some more subtle than others, to a musical past long gone.
     Intermezzi for seven players was composed in Fall, 2009 for Meitar Ensemble, who premiered it in Tel Aviv and Berlin and recorded for a CD under the IMI label.
Yinam Leef (born in Jerusalem in 1953) is one of the most prominent composers in Israel. He was offered generous grants and scholarships to complete his doctorate at the University of Pennsylvania and participate as a Fellow in the summer sessions of the Composers Conference in Vermont, Yale at Norfolk and Tanglewood. Leef is twice the recipient of the prestigious Prime Minister Prize for Israeli Composers (1993 and 2006), his Violin Concerto (1983) and Viola Concerto (1998) have won the ACUM Prizes and in 2010 he received the ACUM Life Achievement Award in Concert Music. Leef's compositions have enjoyed numerous performances in most European countries, USA and the Far East, and featured in many festivals worldwide, including the ISCM World Music Days in Oslo and Hong Kong, Intonations Festival Berlin, Poland's Krakow Festival and Wratislavia Cantans in Wroclaw, Musical Spring in St. Petersburg, Chautauqua Festival in New York State, USA, Jerusalem International Chamber Music Festival and the Israel Festival, Jerusalem. He is a Professor Emeritus at the Jerusalem Academy of Music and Dance, where he has taught since 1985 and served as the Academy's President between 2012-2021.
---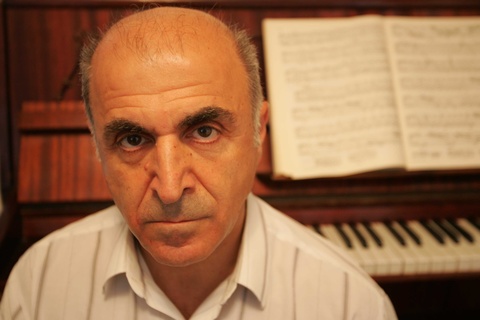 Desert Wind was commissioned by the Mizmorim festival in 2018. The title indicates a song of the endless migration of the soul in the silence of the desert. The work is exceptional by its few expressive terms. It was composed by an expressive cry of a desperate soul, using quiet folk motives and repetitive harmonic and rhythmic ideas. The sound world is simple, familiar and distinguished from the other compositions of the composer. The music is the reconstruction of the reception of lost, or even not existing, worlds of sounds, one that demands internal listening exclusively.
Born in 1948 in Batumi, Georgia, Josef Bardanashvili studied at the Music Academy in Tbilisi under Aleksandr Shaverzashvili, where he graduated with a Doctor Degree in composition in 1976. Bardanashvili was Director of the Music College in Batumi (1986-1991), and Culture Vice-Minister in Adjaria (1993-1994), and in this capacity organized numerous international music festivals. He settled in Israel in 1995. Bardanashvili served as composer-in-residence of the Raanana Symfonette Orchestra in Israel from 1996-99, he was the Musical Director of the International Biennial for Contemporary Music "Tempus Fugit" in Tel-Aviv (2002, 2004, 2006) and he currently is a composer-in-residence at the Israel Camerata Jerusalem. He taught at Camera Obscure College, at the Bar Ilan University and the Sapir Academic College. Currently he is a faculty member of the Academy of Music at the Tel-Aviv University and Jerusalem Academy of Music and Dance, and Rimon School of Music. From 1999 to 2010, Bardanashvili was a member of the public council of the Ministry of the culture and art of Israel.
---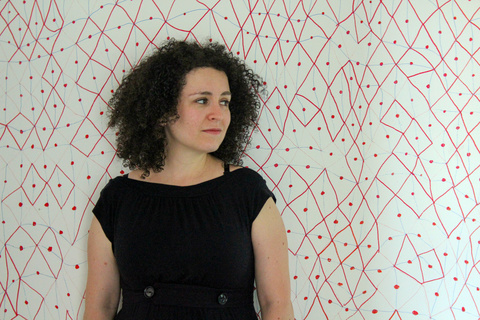 I won't be outrun by a cavalry of snails was commissioned by Ensemble Dal Niente. It was composed in Lincolnshire, Illinois and completed in April of 2021.
     I won't be outrun by a cavalry of snails is a theatrical, absurdist, psychedelic adventure. The vocal sounds are a combination of abstract vocal sounds and nonsense text, created through stream of consciousness. The aim is to create a fantasy world in which the listener can almost piece together a semantic meaning, but that meaning always escapes them. The vocalists are always on a tightrope between being instrumentalists, to conveyors of the absurdity of the human condition. Incoherent but ultra-affected shouts, whispers, vocalizations, interactions alternate quickly throughout the piece, that quick-paced transition from one affect to another adding another layer of mad-hatter-style comedy. The piece is to me a kind of battle between higher order, the unconscious, the intuitive and the counter-intuitive.
Osnat Netzer is a composer, performer and educator. Osnat creates her compositions collaboratively, tailoring her work to the performer's sensibilities, physicality and improvisational inclinations. She takes inspiration from cognitive linguistics, and in dialogue with the embodied experience of physical forces, such as potential and kinetic energy, resulting in compositions that are rich in musical languages and connected to the fulsome pursuit for tension and relaxation. Born in Haifa, Israel, Netzer studied composition and piano at the Jerusalem Academy of Music and Dance, where her primary composition teacher was Menachem Zur. She came to the United States in 2003 for graduate studies in composition with Robert Cuckson at Mannes school of Music and continued her studies with Lee Hyla at New England Conservatory. In 2019, she joined the faculty of DePaul University as Assistant Professor of Composition and Musicianship. Netzer's works have been commissioned and performed by Ensemble Dal Niente, ICE (International Contemporary Ensemble), Patchwork, mezzo-soprano Lucy Dhegrae, bass David Salsbery Fry, saxophonists Kenneth Radnofsky, Doug O'Connor and Geoffrey Landman, Spektral Quartet, and Winsor Music. Also a committed and passionate educator, Netzer teaches at The Walden School and has served on the faculties of New England Conservatory, Longy School of Music of Bard College and Harvard University.
---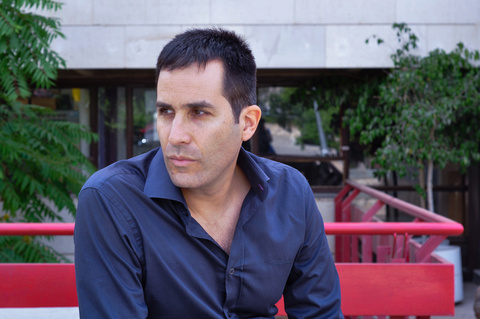 Hidden Light, for large ensemble (2008/20) consists of three movements, played without a pause. It opens with a short introduction – a prolonged melody played by the horn. This is the only clear tune during the entire piece – hidden and disappears, as the title suggests. The opening movement is characterized by frequent changes in texture, tempo, dynamics, and character. The second one presents longer, elaborate ideas and culminate in massive chords played by the entire ensemble. The concluding movement returns to the opening motifs in a metamorphoses and a somewhat allusive character and atmosphere. During the piece, advanced instrumental techniques are in use such as, increased bow pressure in the strings, quarter- tone glissandi, overblowing in the winds, and so forth. These techniques, alongside a complex piano part and extensive percussion battery contribute to create a rich spectrum of colors and shades in the listener. The piece is dedicated to my beloved mother Yael Adler who has greatly supported my music studies over the years. My mother passed away in 2010 and attended the premiere performance in 2008 in Jerusalem.
Ayal Adler's compositions are continuously performed worldwide: United States; Canada; Germany; Austria; England; Finland; Hungary; Romania; Croatia; Czech Republic; Russia; Lithuania; Spain; South Korea, and more. His oeuvre includes music in various genres including solo, chamber, vocal, and orchestral. Ayal Adler's works are often performed at International Festivals, such as the International Society of Contemporary Music (ISCM); Jerusalem International Chamber Music Festival; Asian Composers' League (ACL), and more. In Israel, his music was premiered, among others, by The Israel Philharmonic Orchestra; Israel Camerata Orchestra Jerusalem; Israel Symphony Orchestra; Jerusalem Symphony Orchestra; Meitar Ensemble; Israel Contemporary Soloists; Tel Aviv Soloists Ensemble, and more, under the baton of Omer Meir Wellber; Ilan Volkov; Frédéric Chaslin; Pierre- André Valade; Zsolt Nagy, and others. Born in Jerusalem. He pursued a Doctoral degree in Composition at McGill University Montreal, at the class of Prof. Brian Cherney. Dr. Adler is a full-time faculty member in Composition and Theory at the Jerusalem Academy of Music and Dance and was recently appointed Associate Professor.
---