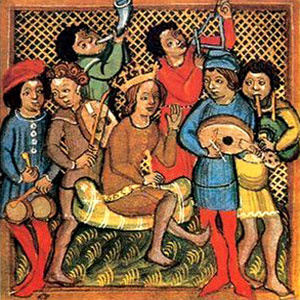 Concert XV
Are We Not All New Troubadours and Trobairitz?
Sunday, April 24, 2016, 7:30 p.m.
Riverside Recital Hall (map)
Program
Utuquq (2014)
Christopher JETTE
for piano and live electronics
Korak Lertpibulchai, piano
 
Emily Duncan, flute
 
Music for Seven Instruments and Voice (2006)
Nomi EPSTEIN
— Intermission —
Shaolin (2015)
Irina DUBKOVA
for chamber ensemble
Shroud (2016)
Adam GREENE
concerto for piano and chamber orchestra
 — world premiere
Performers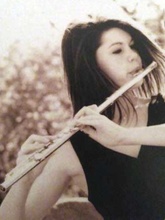 Emily Duncan
is a junior at the University of Iowa pursuing a degree in flute performance. She performs in the university's symphony band, symphony orchestra, and center for new music. In 2014, she placed second at the Central Ohio Flute Association collegiate flute competition and was a winner of the Jacqueline Avent Concerto Competition. She has performed in masterclasses for many masters, including Jim Walker, Amy Porter, and Ransom Wilson. Emily is a student of Nicole Esposito.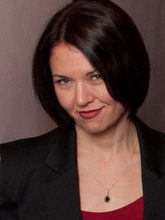 Shannon Wettstein Sadler
, pianist, is a champion of new, adventurous music. She is the pianist in Calliope, with flutist Elizabeth McNutt and was formerly pianist with Zeitgeist. Dr. Sadler has premiered countless works, and has collaborated with many of the great living composers, including Brian Ferneyhough, Chinary Ung, Roger Reynolds, Jeffrey Mumford, Frederick Rzewski, and Martin Bresnick.
    Dr. Sadler holds a DMA from the University of California, San Diego specializing in the performance of the most cutting-edge, challenging, and experimental contemporary music. She earned a BM degree with highest distinction from the University of Kansas and a MM with honors from New England Conservatory. Her teachers include Aleck Karis, Stephen Drury, Sequiera Costa, Richard Angeletti and Claude Frank.
    She has received awards from the Minnesota State Arts Council and the American Composers Forum. Hear her on the Centaur, Tzadik, Innova, and Koch International Classics labels.
    Dr. Sadler is on the faculty of St. Cloud State University.    
Program Notes
Christopher JETTE
Utuquq
The topographical arc of piano material (left hand only) is drawn from the ridge line of Mt. Huntington, part of the White Mountains in New Hampshire. This piano cell is repeated and unpacked over the course of the work. The right hand sculpts a complimentary electronic sound world controlling the electronics via a kinect sensor. In conjunction with synthesis, a recording of walruses made at Round Island Alaska (closed as of September 2014) is used as the basis for waveshaping. Akin to the unpacking of the piano material, the electronics evolve, increasingly probing layers and components of the sound mass. The break up of both the piano and electronic material over the course of the piece occur on different timescales. The processes both reflect an aesthetic point of departure. The piano unfolds in a very linear, if edited, method. The electronics evolve in an irregular fashion, expanding and contracting in a manner that suggests an external force, both unpredictable and irregular. The final statement posits an intertwined ebb and flow.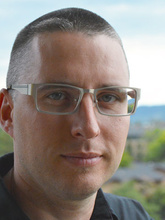 Christopher Jette
is a curator of lovely sounds, creating work as a composer and new media artist. His creative work explores the artistic possibilities at the intersection of human performers/creators and technological tools. Having trained as a violinist, his compositions are strongly coupled to the performer that they are written for, highlighting their unique performance perspective. Jette's research details his technical and aesthetic investigations and explores technology as a physical manifestation of formalized human constructs. A highly collaborative artist, he has created works that involve dance, theater, websites, electronics, food, toys, typewriters, cell phones, instrument design and good ol' fashioned wood and steel instruments. In addition to creating concert music, Jette explores Creative Placemaking through site-specific and interactive work as a core-four member of the Anchorage based Light Brigade.
    Jette is an active member of the research and composition community both locally and internationally having presented works in England, Italy, New Zealand, Australia, France, Poland, Greece and throughout the United States. He is frequently commissioned and his work is recognized with various awards, fellowships and residencies. Jette received a PHD in composition from the UC Santa Barbara, a MM in composition from the New England Conservatory and a BA in violin performance from the University of Wisconsin, Oshkosh. He is the 2015-16 Interdisciplinary Performance Grant Wood Fellow and Visiting Assistant Professor in Music at the University of Iowa, Iowa City.
Brett DEAN
Demons
was written in March 2004 for Sharon Bezaly specifically for her "From A to Z" recording project for BIS. As it was the "D" disc of the series, I initially approached the project from the starting point of alphabetic signage, the piece hence exploding on the scene with a hammering of high Ds which are to be played with a plethora of different tone colourings, attacks, multiphonics and inflections in a highly agitated and 'demonic' manner. The piece then takes off in other directions and, as it unfolds, it reveals a brief but intense rondo movement structure. The opening D-dominated first section (highly agitated and impetuous) reappears between contrasting sections of firstly angular Iyricism (suddenly slow and dreamy), then scherzando-inspired virtuosity (lightly flowing, buoyant) and finally spending its energy and slowing into a sense of uneasy calm in the misterioso final section with its brief, curious closing chorale of vocalised chords.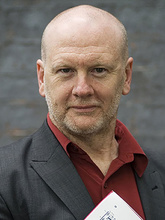 Now one of the most internationally performed composers of his generation, much of
Brett Dean
's work draws from literary, political, environmental or visual stimuli, including a number of compositions inspired by paintings by his wife Heather Betts. His music is championed by many of the leading conductors and orchestras worldwide, including Sir Simon Rattle, Andris Nelsons, Marin Alsop, David Robertson and Simone Young.
    In 2009, Brett Dean won the Grawemeyer Award for music composition for his violin concerto The Lost Art of Letter Writing and received the Elise L. Stoeger Prize from the Chamber Music Society of Lincoln Center, New York in 2011. His first opera, Bliss, was commissioned and given its premiere in 2010 by Opera Australia in Sydney, and has since received further performances in Melbourne, Hamburg and at the Edinburgh International Festival. Recent commissions include The Last Days of Socrates, a large-scale choral-orchestral work for the Berlin Rundfunkchor, Melbourne Symphony and Los Angeles Philharmonic, premiered in 2013.
    Brett Dean's music has been recorded for BIS and ABC Classics, with a new BIS release in 2013 of works including The Lost Art of Letter Writing, Testament and Vexations and Devotions, performed by the Sydney Symphony and BBC Symphony Orchestras. Dean's Viola Concerto has also been released on BIS with the Sydney Symphony, with Dean reviewed as "a formidable and musical player as well as an impressive composer…an excellent showcase of Dean's range as a composer" (The Guardian).
Nomi EPSTEIN
Music for Seven Instruments and Voice
as do many of my other works, demonstrates a conception of sound as object, or sound-sculpture composition, where material is realized as tactile, space-occupying structure. Music lies between the static and dynamic forming a subtlety of surface activity and a shifting set of relational characteristics.
    This piece involves the layering of a conducted 'chorale' with three other non-metered/unconducted instruments (marimba, clarinet, and soprano) that individually enter and exit at various times without correspondence to the chorale. The piece was initially written in 2003 as a 'chorale' for string quartet, but later expanded for this instrumentation and with the addition of the three other instruments.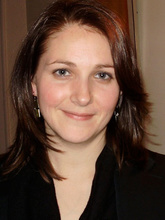 Nomi Epstein
, D.M.A., is a Chicago-based composer, educator, and curator/performer of experimental music. Her compositions have been performed throughout the US and Europe by ensembles such as ICE, Ensemble SurPlus, Wet Ink, Mivos Quartet, Wild Rumpus, and Dal Niente. In 2015, her conceptual opera,
Translation
, was premiered by The Industry and Wild Up in Los Angeles, and this summer she has been invited to Darmstadt as a 2016 Staubach Fellow. She has been awarded grants from New Music USA, The Foundation of Contemporary Art, and The Chicago Department of Cultural Affairs, with residencies at Schloss Solitude and Atlantic Center for the Arts. Epstein is founder/ curator of the critically acclaimed, experimental music performance collective a.pe.ri.od.ic, and also performs in the experimental improvisation trio, NbN. She produced the Chicago area centennial John Cage Festival in 2012, co-produced the Chicago Wandelweiser Festival in 2014, and continues to research, write, and lecture on post-Cagean, notated, experimental music.
Irina DUBKOVA
Shaolin, for chamber ensemble
according to Chinese traditional medicine, there are acupuncture points that improve human conditions and help to cure disease. As well, one can imagine places in the soul, where points of acupuncture help to lift your mood, and provide strength to convey the joy of overcoming difficulties. While the various sections of this work correspond to different feelings and sensations, all are united by a single rhythmic pulse.
    The form of the composition is not a traditional binary or ternary arrangement, but spiral: the development and return of the same ideas but considered on different level. To be sure, the composition doesn't actually end, but instead it just stops, imagining that the music will continue on to the next stage. The tempo and pacing of ideas also accelerates, never to return to the original.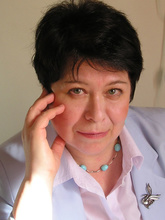 Born in Russia,
Irina Dubkova
began composing at the age of five. After completing her formal training as a pianist, she graduated from the Moscow Conservatory in 1982 in composition and continued with postgraduate studies with Professor Roman Ledeniov and theory with Professor Yuri Kholopov.
    After finishing conservatory, from 1982 to 1985, Dubkova was musical editor at the State Radio and TV Company.
    Irina Dubkova has taught in the Composition Department at the Moscow State P.I. Tchaikovsky Conservatory from 1995 to the present. Also she has taught in Summer and Winter schools of Moscow Conservatory. And the same time she has served on the new member committee at the Union of All Russian Composers.
    Irina Dubkova has participated in many competitions and festivals. She was a winner in the Moscow International Young Composer's Competition, in 1980 with Four Romances on texts of Sergei Yesenin for baritone and piano; in 1982 with her Symphony No. 1; in 1985 with a vocal cycle for children; in 1987 with Allegro for symphony orchestra. Her compositions have been performed regularly at the annual festivals Moscow Autumn, Universe of Sound, Nippon Kokoro, Earino Spring Festival, International Organ Gedike's Festival, All Russia Harp Festival and Meeting of the Friends. Performances of Dubkova's symphonic, chamber, vocal and choral music have been heard across the Russia and in many regions of the world: USA, Austria, Germany, Finland, Greece, Switzerland, etc.
Adam GREENE
Shroud
takes Penelope's character and circumstance as a point of departure, rather than being wedded to the narrative of Homer's Odyssey. This provides the framework for a somewhat unconventional concerto formulation that obviates the sort of exchange of ideas that characterizes the core of the genre. While the pianist and ensemble have some direct encounters, the normative condition for the piece is one in which they occupy distinct spaces, where there is little meaningful interaction, and virtually no common ground. Our protagonist is not looking to persuade anyone and finds the very presence of the ensemble to be a torment.
    Broadly speaking, the piano part is vested with elaborate figuration depicting an ingenious and rhetorically brilliant persona whereas the ensemble tends to be elemental and feral – a malignant presence. In the first movement the piano engages warily with the ensemble but soon takes on a critical distance, eventually displaying an imperious rage at the very circumstance of this encounter. The second movement examines the costs of this situation, particularly the effects of isolation, and features a gradual loss of the piano's fluency and resonance. These are perhaps the central attributes that define its character, and thus this loss is a tragic one.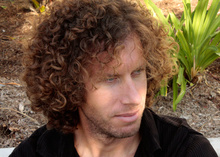 Adam Greene
's compositions have been commissioned and presented by performers and institutions committed to the promotion of new and innovative musical experiences, including SONOR, Ensemble Resonanz, the Formalist Quartet, and Speculum Musicae. His collaborations with adventurous and generous soloists have been vital in forging an approach towards the musical score that places sometimes extreme physical and technical demands in a meaningful dramatic and expressive context.
    Born in Chicago in 1970, Adam Greene took degrees in Music and Anthropology at Connecticut College, and earned a Master's in Composition at the New England Conservatory of Music. After studies in Italy with Franco Donatoni he moved to California, where, at UCSD, he received the Ph.D. Greene's principal mentor in composition was Roger Reynolds. He took additional studies with Brian Ferneyhough and Arthur Berger, and he had important encounters with Ligeti, Carter, Martino, Babbitt, and Davidovsky.
    Adam Greene's music has been performed throughout the United States as well as in Europe and Asia. He has participated in several festivals and residency programs that have featured his works, such as UCROSS, the Atlantic Center for the Arts, the International Ferienkurse für Neue Musik (Darmstadt), the Composers Conference at Wellesley, the Summer Institute for Contemporary Piano Performance (at the New England Conservatory of Music), and the Long Beach Summer Arts program. His awards include a commission grant from the Fromm Music Foundation at Harvard, as well as prizes from ASCAP, American Composers Forum, American Composers Orchestra (EarShot), and NACUSA. Recordings of his music can be found on Aucourant Records.