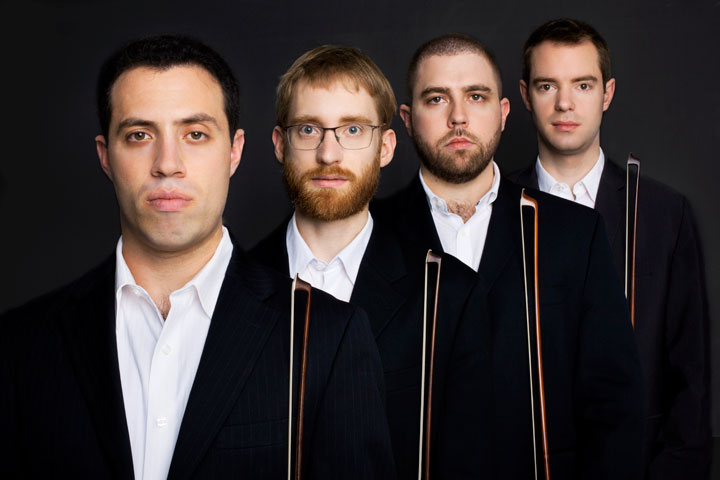 CONCERT V
Saturday, October 12, 2013, 7:30 p.m.
Riverside Recital Hall (map)
THE JACK QUARTET
featuring Guest Composers
Wolfgang von Schweinitz and Derek Bermel
|| download program ||
Program
Angelorum Psalat (ca. 1400)
 
RODERICUS (ca. 1400)
arranged by Christopher Otto
Plainsound String Quartet "Holy Howl" (2013)
        Part I: Cadence and Modulations
             (Exposition and Development)
        Part II: Chords and Tunes
             (Final Dance and Postlude)
 
Wolfgang von SCHWEINITZ
(b. 1953)
 
— Intermission —
 
The Dead Man (1990)
        1. Variations
        2. Sonatas
        3. Manifesto
        4. Fanfare
        5. Meditation
        6. Rondo
        7. Romance
        8. Blossoms
        9. Fantasy
       10. Folio
       11. Nocturne
       12. Etude (hockey)
       13. Prelude
 
John ZORN (b. 1953)
A Short History of the Universe (as related by Nima Arkani-Hamed) (2013)
        1. Multiverse
        2. Heart of Space
        3. Twistor Scattering
 
Derek BERMEL (b. 1967)
 
Derek Bermel, clarinet
 
Performers
The JACK Quartet electrifies audiences worldwide with "explosive virtuosity" (Boston Globe) and "viscerally exciting performances" (New York Times). David Patrick Stearns (Philadelphia Inquirer) proclaimed their performance as being "among the most stimulating new-music concerts of my experience." The Washington Post commented, "The string quartet may be a 250-year-old contraption, but young, brilliant groups like the JACK Quartet are keeping it thrillingly vital." Alex Ross (New Yorker) hailed their performance of Iannis Xenakis' complete string quartets as being "exceptional" and "beautifully harsh," and Mark Swed (Los Angeles Times) called their sold-out performances of Georg Friedrich Haas' String Quartet No. 3 In iij. Noct. "mind-blowingly good."
The recipient of New Music USA's 2013 Trailblazer Award, the quartet has performed to critical acclaim at Carnegie Hall (USA), Lincoln Center (USA), Wigmore Hall (United Kingdom), Suntory Hall (Japan), Salle Pleyel (France), Muziekgebouw aan 't IJ (Netherlands), La Biennale di Venezia (Italy), the Lucerne Festival (Switzerland), Bali Arts Festival (Indonesia), Reykjavik Arts Festival (Iceland), Festival Internacional Cervatino (Mexico), Kölner Philharmonie (Germany), Donaueschinger Musiktage (Germany), Wittener Tage für neue Kammermusik (Germany), and Darmstadt Internationale Ferienkurse für Neue Musik (Germany).
Comprising violinists Christopher Otto and Ari Streisfeld, violist John Pickford Richards, and cellist Kevin McFarland, JACK is focused on the commissioning and performance of new works, leading them to work closely with composers Derek Bermel, Chaya Czernowin, James Dillon, Brian Ferneyhough, Beat Furrer, Georg Friedrich Haas, Vijay Iyer, György Kurtág, Helmut Lachenmann, Steve Mackey, Matthias Pintscher, Steve Reich, Wolfgang Rihm, Salvatore Sciarrino, and John Zorn Upcoming and recent premieres include works by Wolfgang von Schweinitz, Toby Twining, Georg Friedrich Haas, Simon Holt, Kevin Ernste, and Simon Bainbridge.
JACK has led workshops with young performers and composers at Princeton University, Yale University, Harvard University, New York University, Columbia University, the Eastman School of Music, Oberlin Conservatory, Manhattan School of Music, June in Buffalo, New Music on the Point, and at the Darmstadt Internationale Ferienkurse für Neue Musik. In addition to working with composers and performers, JACK seeks to broaden and diversify the potential audience for new music through educational presentations designed for a variety of ages, backgrounds, and levels of musical experience.
The members of the quartet met while attending the Eastman School of Music and studied closely with the Arditti Quartet, Kronos Quartet, Muir String Quartet, and members of the Ensemble Intercontemporain.
Program Notes
RODERICUS
Angelorum Psalat — arranged by Christopher Otto
Angelorum Psalat is a strikingly original two-part Latin ballade from the Chantilly Codex, a collection of music from the Ars Subtilior style. It is the only surviving work of Rodericus, known in the codex as S. Uciredor. Many works of the Ars Subtilior (more subtle art) experiment with rhythmic and notational complexity, and Angelorum Psalat is one of the most extreme examples, using no fewer than twenty different varicolored note shapes. For my arrangement I have relied on the transcription of Nors S. Josephson, in whose interpretation the note shapes signify a radical expansion of rhythmic possibility, specifying a much richer variety of speeds and durations than most Western music before the twentieth century. I have given the first violin and viola the original two parts, and added the second violin and cello parts to clarify the underlying grid of these complex rhythms. — Christopher Otto
---
Wolfgang von SCHWEINITZ
Plainsound String Quartet "Holy Howl"
Over the past twenty years, I have been fascinated by the mesmerizing sensations that can be established by making use of the ancient musical performance practice of microtonal just intonation — as opposed to Equal or unequal Temperament, which has been the prevailing performance practice in Western music throughout the past 500 years. I have dedicated my music entirely to exploring and featuring some of the many new sounds that can be found in what James Tenney has called "harmonic space", a concept he devised in 1983 as a model of our ear's astounding psychoacoustic capability of harmonic perception.
This artistic experiment requires the development and systematic rehearsal of appropriate new instrumental tuning and ensemble playing techniques. At the same time, it requires the conception of compositional methods to organize the specific sonorities, the various non-tempered intervals between the carefully tuned pitches. A functional microtonal counterpoint is needed — and a whole new harmonic language with cadences and microtonal modulations — to create musical contexts which ensure that all pitches may be tuned and performed with a sufficient degree of precision, so that the characteristic timbre of just intonation can in fact be generated and perceived.
While composing the Plainsound String Quartet "Holy Howl" for the JACK Quartet and the Lucerne Festival 2013, I was especially concerned with facing the intrinsic paradox of just intonation counterpoint: How can several simultaneous melodies be perceived at once, when all their successive pitches are absorbed by a strikingly strong harmonic gravitation, getting fused into the momentary overall sounds, simply and exactly because of their well-focused non-tempered intonation? But even if the tunes are not completely audible, I believe their melodic energy cannot possibly get lost. Whenever they can actually be sung and performed with a caressing phrasing and articulation, they must contribute their gestures to the musical flow of the sound progressions.
The counterpoint of my string quartet is based on a micro-chromatic scale played by the viola in the lowest register on the C string. Each note of this "cantus firmus" is also sounded as a double stop with the adjacent open G string. Even though these dyads are always harmonized in the most consonant possible way by the pitches of the other three instruments, some of these chords constitute the most somber and dissonant timbres of the piece. This sequence of precisely tuned "howls" is stretched out across the entire performance duration and has suggested the title of my composition, which is inspired by Allen Ginsberg's enthusiastic "Footnote to Howl", written in Berkeley in 1955. — Wolfgang von Schweinitz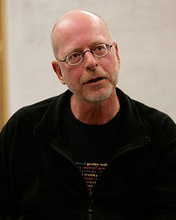 Composer, Wolfgang von Schweinitz, was born in Hamburg, Germany, in 1953. After initial compositional attempts from the age of eight, he went on to study composition, music theory and computer music with Esther Ballou at the American University in Washington, D.C., with Ernst G. Klussmann and György Ligeti at the State Music Conservatory in Hamburg, and with John Chowning at the Center for Computer Research in Music and Acoustics (CCRMA) at the Stanford Artificial Intelligence Laboratory in California.
Having finished his studies in 1976, he pursued his freelance composing work, living in Munich (1977), Rome (1978-79), Berlin (1979-81), for twelve years in rural isolation in Northern Germany, and from 1993 to 2007 in Berlin again. In 1980 he was invited to lecture at the International Summer Courses for New Music in Darmstadt. In 1994-1996 he was a guest professor for composition at the Music Conservatory "Franz Liszt" in Weimar, Germany. Since 2007 he is living in Southern California, where he assumed James Tenney's teaching position at the California Institute of the Arts.
Within the past twenty years, his compositions have been concerned with researching and establishing new microtonal tuning and ensemble playing techniques based on non-tempered just intonation.
---
John ZORN
The Dead Man
Screams, scrapes, scratches and howls in the night. These thirteen short movements, inspired by the book of the same name by French philosopher Georges Bataille, contain perhaps the most overt S/M subtexts in all of my work. — John Zorn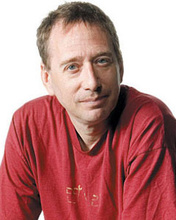 John Zorn has drawn upon his experience in classical jazz, rock, hardcore punk, klezmer, film, cartoon, popular, world, and improvised music to create an influential body of work that defies academic categories. Born and raised in New York City, Zorn is a central figure in the downtown scene, incorporating a wide variety of creative musicians into various compositional formats. His remarkably diverse work draws inspiration from art, literature, film, theater, philosophy, alchemy, and mysticism, as well as music. He founded the Tzadik label in 1995; runs the East Village performance space, The Stone; and has edited and published six volumes of musician's writings under the title Arcana. Zorn's honors include the Cultural Achievement Award from the National Foundation for Jewish Culture and the William Schuman Prize for composition from Columbia University. He was inducted into the Long Island Hall of Fame by Lou Reed in 2010 and is a MacArthur Fellow. In 2012 he was honored by the American Academy of Arts and Letters and given the honorary doctorate Magister Artium Gaundensis by the University of Ghent.
---
Derek BERMEL
A Short History of the Universe (as related by Nima Arkani-Hamed)
During my tenure at the Institute for Advanced Study in Princeton, I attended several lectures on the subject of space-time, gravity, and the multiverse by the renowned theoretical physicist Nima Arkani-Hamed. Nima's talks — always expansive, extroverted, and inspiring — describe phenomena at both tiny and enormous ends of the cosmic scale.
His depictions (and diagrams) of gravity are exciting and dynamic, and I wondered how they might be expressed in musical terms. As I had been discussing with the phenomenal JACK Quartet the possibility of writing a clarinet quintet for them + me, it seemed like the perfect opportunity.
Inspired by Nima's powerful sense of cosmological narrative, A Short History of the Universe presents musical depictions of our constant companion gravity, expressed both horizontally (in time, i.e. duration/speed) and vertically (in space, i.e. pitch/contour). Glissandi on the clarinet and in the strings spring away from and bounce back to the original notes. By exploring various ways of stretching and compacting, or "curving" musical spacetime, I hope to evince a sort of general relativity for the ears. — Derek Bermel
Grammy-nominated composer and clarinetist Derek Bermel has been widely hailed for his creativity, theatricality, and virtuosity, and his engagement with other musical cultures has become part of the fabric and force of his compositional language. Recently appointed Artistic Director of the American Composers Orchestra at Carnegie Hall, he is also Director of Copland House's Cultivate, Composer-in-Residence at Mannes College of Music, and just finished a four-year term as Artist-in-Residence at Princeton's Institute for Advanced Study. Bermel has become recognized as a dynamic and unconventional curator of concert series that spotlight the composer as performer and has received commissions from the Pittsburgh, National, Saint Louis, New Jersey and Pacific Symphonies, Los Angeles Philharmonic, Chamber Music Society of Lincoln Center, WNYC Radio, eighth blackbird, the Guarneri and JACK String Quartets, Music from Copland House and Music from China, De Ereprijs (Netherlands), violinist Midori, ASKO/Schoenberg Ensemble and Veenfabriek (Netherlands),among others. His many honors include the Alpert Award in the Arts, Rome Prize, Guggenheim and Fulbright Fellowships, American Music Center's Trailblazer Award, and Academy Award from the American Academy of Arts and Letters; commissions from the Koussevitzky and Fromm Foundations, Meet the Composer, and Cary Trust; and residencies at Yaddo, Tanglewood, Aspen, Banff, Bellagio, Copland House, Sacatar, and Civitella Ranieri.