CONCERT IV
Thursday, October 27, 2011, 8:00 p.m.
Old Capitol Museum Senate Chamber (map)
Guest and Faculty Soloists join the CNM Ensemble
performed works including
Sappho Fragments by Steve Stucky and Liriche Greche by Luigi Dallapiccola.
as part of a series of lectures and performances for
Re-creation: Musical Reception of Classical Antiquity
A Conference at the University of Iowa sponsored by the
Department of Classics, the School of Music and the
American Philological Association Committee on Outreach
Co-organizers
Robert Ketterer, Professor of Classics, The University of Iowa
Andrew Simpson, Professor of Music, The Catholic University of America
Greg Hand, Assistant Professor of Organ, The University of Iowa
Welcome by
Linda Maxson, Dean, College of Liberal Arts and Sciences
Program
Seven Sappho Songs
        I. I shall be ever maiden
       II. The Apple Orchard
      III. Love shakes my soul
 
Ivor GURNEY
(1890-1937)
 
Rebecca von Kamp, soprano
Grethe Nothling, piano
 
Three Greek Songs (1953)
        I. Epitaph of Timas (Sappho)
       II. Spring Song (Antipater)
      III. To Aster (Plato)
 
Lennox BERKELEY
(1903-1989)
Odysseus! Odysseus! Wehe!
Odysseus' aria from the 2nd Act of Odysseus' Heimkehr, op. 30/3 (1896)
 
August BUNGERT
(1845-1915)
 
Stephen Swanson, baritone
David Gompper, piano
 
Sappho Fragments (1982)
        I. Come to me now, Muses
       II. You burn me
      III. In gold sandals
      IV. Like a mountain whirlwind
       V. Now in my heart
 
Steven STUCKY
(b. 1949)
 
Janet Ziegler, soprano
CNM ensemble
Nora Epping, flute
Marjorie Shearer, clarinet
Grethe Nothling, piano
Christine Augspurger, percussion
Megan Karls, violin
Eunkyung Son, violoncello
David Gompper, conductor
 
 
— Intermission —
 
Due liriche de Saffo (1942)
        I. Tramontata è la luna
       II. Invito all'Eràno
 
Geffredo PETRASSI
(1904-2003)
 
Carolyn-Anne Templeton, soprano
Grethe Nothling, piano
 
Music for a While
      from the incidental music to John Dryden's Oedipus (1692)
 
Henry PURCELL
(1659-1695)
Anakreons Grab (Anacreon's grave) (1888)
      from Goethe Songs, #29
 
Hugo WOLF
(1860-1903)
Catullus: On the Burial of his Brother
 
Ned ROREM
(b. 1923)
Non usitata nec tenui ferar
      from Horace Odes, II. 20.
 
Ludwig SENFL
(1486-1543)
 
John Muriello, baritone
Stephen Swanson, baritone
David Gompper, piano
CNM ensemble
Megan Karls, violin 1
Lucy Lewis, violin 2
Manuel E. Tabora Deras, viola
Eunkyung Son, violoncello
Patricia Silva, double bass
 
Cinque frammenti di Saffo
        for soprano and chamber orchestra (1942)
 
Luigi DALLAPICCOLA
(1904-1975)
Sex carmina Alcaei
        for soprano and 11 instruments (1943)
 
 
 
Ann Cravero, mezzo-soprano
CNM ensemble
Cherie Knight, flute
Nora Epping, piccolo
Meghan Kimball, oboe
Christine Bellomy, E-flat clarinet
Melanie Tse, B-flat clarinet
Marjorie Shearer, bass clarinet (dbl B-flat)
Stephanie Patterson, bassoon
Dan Spencer, horn
Dave Nelson, trumpet in C
Pam Weest-Carrasco, harp
Grethe Nothling, piano and celesta
Megan Karls, violin
Manuel E. Tabora Deras, viola
Eunkyung Son, violoncello
Patricia Silva, double bass
David Gompper, conductor
 
Performers
Rebecca von Kamp, soprano, received her Masters in Music in Vocal Performance from the University of Louisville. Mrs. von Kamp then spent a few years teaching private voice and pursuing performance opportunities before entering the University of Iowa as a Ph. D. candidate in Vocal Literature. Mrs. von Kamp currently serves on the Voice Faculty of Coe College and also teaches voice for the Marion Music Academy. She is a student of Dr. Katherine Eberle.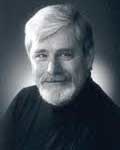 Stephen Swanson is a concert and opera singer and a teacher of singing. He earned degrees from North Park College and Northwestern University and served a two-year AGMA apprenticeship with the Wolf Trap Company. After an internship at the International Opera Studio of the Zurich Opera, Swanson sang in Europe, amassing a repertoire of 91 roles in opera and operetta. Since 1994, he has been Professor of Voice at The University of Iowa. Visit his website.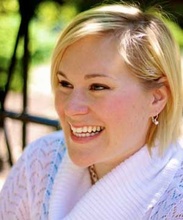 Janet Brehm Ziegler recently received her Master of Music in Vocal Performance from The University of Toledo in Toledo, Ohio where she spent four years performing with the Toledo Opera as well as teaching a private voice studio. Janet is a new DMA candidate in Vocal Performance studying with Susan Sondrol-Jones and was recently cast as The Governess in Benjamin Britten's Turn of The Screw with the University of Iowa's Martha Ellen-Tye Opera Theater.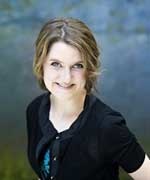 Carolyn-Anne Templeton is in her first year of graduate studies at the University of Iowa. She holds dual degrees in Vocal Performance and Political Science at Depauw University in Greencastle, Indiana, where she performed in lead roles at the DePauw Opera theatre, masterclasses with Jake Heggie and Steven Rickards, and placed at the Great Lakes Regional NATS Competition for four years in a row. Outside of academic work, she performed at Opera in the Ozarks for three summers and has been active in many choral ensembles, currently the UI Kantorei and IC Chamber Singers, previously DePauw Chamber Singers, Indianapolis Chorale and Vox Musae. She hails from Sherman, Texas and studies with Stephen Swanson.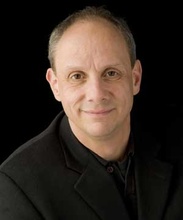 John Muriello teaches voice at the University of Iowa. He holds a DMA from the University of Michigan and an MM and BM from Illinois State University. His participation in contemporary music festivals include the Union of Composers Autumn Festival, Moscow, the Banff Centre for the Arts, Canada, the Universities of Michigan and Iowa, and James Madison University. Muriello's varied stage credits include Tartuffe in Kirk Mechem's Tartuffe, the Lecturer in Argento's A Water Bird Talk, Ko-Ko in The Mikado, Marcello in La Bohème, and Voltaire in Candide. Muriello recently released a CD of songs cycles through Albany Records to texts of the Greek poet Constantine Cavafy with David Gompper.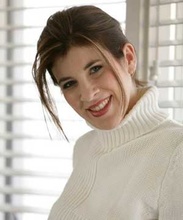 Ann Cravero, acclaimed mezzo-soprano has been heard on stages in Italy and the United States including repeat performances at Weill Recital Hall in Carnegie Hall. Recent performances include solo engagements with the Lyric Symphony Orchestra, CA; The Bach Festival, IL; The Central Wisconsin Symphony Orchestra, and the Alexander and Buono Festival, Italy. Cravero participated as an apprentice in the Des Moines Metro Opera, and Rome Festival. Dr. Cravero is a frequent soloist with the Center for New Music in Iowa City, IA. In the fall of 2009 she was commissioned by the Iowa Composers' Forum to tour IA with pianist Miko Kominami. Dr. Cravero holds a D.M.A. from the University of Iowa. She is Associate Professor of Voice and Opera Director at Drake University.
Program Notes
Ivor GURNEY
Seven Sappho Songs
I.
I shall be ever maiden
If thou be not my lover,
And no man shall possess me
Henceforth and forever.
But thou alone shalt gather
This fragile flower of beauty,--
To crush and keep the fragrance
Like a holy incense.
Thou only shalt remember
This love of mine, or hallow
The coming years with gladness,
Calm and pride and passion.
II.
In the apple boughs the coolness
Murmurs, and the grey leaves flicker
Where sleep wanders.
In this garden all the hot noon
I await thy fluttering footfall
Through the twilight.
III.
Love shakes my soul, like a mountain wind
Falling upon the trees,
When they are swayed and whitened and bowed
As the great gusts will.
I know why Daphne sped through the grove
When the bright god came by,
And shut herself in the laurel's heart
For her silent doom.
Love fills my heart, like my lover's breath
Filling the hollow flute,
Till the magic wood awakes and cries
With remembrance and joy.
Ah, timid Syrinx, do I not know
Thy tremor of sweet fear?
For a beautiful and imperious player
Is the lord of life.
Ivor Gurney (1890-1937), born in Gloucester, England was educated at the Cathedral Choir School and the Royal College of Music where he studied with Sir Charles Stanford and Vaughan Williams. He joined the army in 1915 and served in the trenches of the Great War, returning home wounded and gassed in 1917. He died in an asylum from TB in 1937.
William Bliss Carman (1861-1929), one of Canada's greatest poets, published Sappho: One Hundred Lyrics in 1904, imaginative reconstructions based on surviving fragments.
---
Lennox BERKELEY
Three Greek Songs
I. Epitaph of Timas (Sappho)
Behold the dust of Timas dead.
She knew not wedlock's hour
For'ere that day her golden head
Passed to the dark maid's bower.
Yea, she has gone,
And all her comrades fair
Have shorn with flashing steel
The radiance of their hair.
II. Spring Song (Antipater)
Now swallows build beneath the eves [sic]
And shape anew their rounded homes
Now meadows smile with tender leaves
And know that spring has come.
Now is the time for ships to go
And lightly o'er the billows leap
While winter winds no longer blow
Or vex the ocean deep
Come then ye shipmen hoist the sail
And from its nest the anchor haul
Coil the wet ropes and take the gale
Lo, I Priapus call.
III. To Aster (Plato)
Thou gazest on the stars;
Would I might be,
O star of mine, the skies
With myriad eyes to gaze on thee.
---
August BUNGERT
Odysseus! Odysseus! Wehe! Wehe!
Odysseus! Odysseus! Wehe! Wehe! Ihr Götter, bin ich es! Ist dieses Ithaka? ist dies mein Herd? Ist nicht alles ein wüster entsetzendsvoller Traum?

Auf der Schwelle treff ich, nach dunkler Nacht, bei Morgengraun zwei Männer, Freier in Penelopeias Gemach! Auf der Lippe ein sattes Lächeln, Triumph und Verachtung im leuchtenden Auge schreiten sie mir und dem Sohne vorbei!

Wie ein Dieb bin ich die Nacht durchwandelt, durch die Felder ging ich, sie lagen wüste, die Wälder sind kahl, die Heerden hager und im Hause herrschet der Sinne Lust!

Auf der Schwelle liegen trunken, schlafend, die Mägde im Arme der Freier! Ist dieses Ithaka? Ist dies meine Heimat, ist dieses mein Haus, ist dieses mein Herd?

Niemand erkennt mich! Ich bin ein Bettler! ein Bettler! im eignen Königreich!

Nur mein Hund, der treue, erkannte mich! mein alter, treuer Argos!

Wie sprang er einstens so hurtig dahin, da des Weibes mich freuend, ich Jagdlieder singend im Glücke stolz, die Höhen und Wälder mit zahllosem Wilde, den Eber jagend froh durchstrich! Er nagte am Knochen, von Freiern geworfen; Er erkannte den Herrn! Müd und krank, blickt er auf wie zum Danke, dass ich gekehrt zu meinem Heerde! Zitternd in Treuen liebkost er die Hand mir! und starb.

Ist dieses Ithaka, ist dieses mein Herd?
Odysseus! Odysseus! Woe! Woe! You gods, am I myself?! Is this Ithaca? Is this my hearth? Is all this not a barren, horrible dream?

On the threshold at dawn–after the dark night–I meet two men, suitors in Penelope's chamber! On their lips a satisfied smile, with triumph and disrespect in their blazing eyes, they stride past me and my son!

Like a thief I wandered through the night, I walked over the fields, they lay wasted, the forests are bare, the herds haggard-looking, and an atmosphere of lust pervades the house.

In the doorway the serving girls lie drunk and sleeping in the arms of the suitors! Is this Ithaca? Is this my homeland? Is this my house? Is this my hearth?

No one recognizes me! I am a beggar! A beggar! In my own kingdom!

Only my loyal dog recognized me! My old, faithful Argos!

How he used to spring briskly along, as I, rejoicing in my wife, singing hunting songs, proud of my luck, hunting wild boars, joyfully crossed through hills and woods full of game! [Argos] gnawed on a bone that the suitors had thrown him; he recognized his master! Tired and sick, he glanced up, as if in thanks that I came back home! Shaking, with loyalty he nuzzled my hand! And died.

Is this Ithaca? Is this my hearth?
—translation by Marilyn Swanson
---
Steven STUCKY
Sappho Fragments

I.
Come to me now, Muses.
Leave your gold house.

O daughters of Zeus,
come to me now,
O Graces of the pink arms.

Come, come now,
tender Graces,
and Muses of the splendid hair.

To me they brought honor, for they
gave me the secret of their craft.

Come, holy tortoise shell,
my lyre, and become a poem.

I being with words of air
yet they are good to hear.

II.
You burn me.

III.
In gold sandals
dawn like a thief
fell upon me.

IV.
Like a mountain whirlwind
punishing the oak trees
love shattered my heart.

V.
Now in my heart
I see clearly a beautiful face,
shining,
etched by love.

—translations by Willis Barnstone are taken from Sappho: Lyrics in the Original Greek with Translations (New York, 1965)
---
Geffredo PETRASSI
Due liriche de Saffo
Composed respectively in February and September 1941, these are the earliest of some forty musical settings by various Italian composers of translations by the Sicilian poet Salvatore Quasimodo (Lirici Greci, Milan, 1940). The text of the first lyric incorporates five fragments by Sappho--a procedure Quasimodo often employed in his translations--to create a brief monologue. Petrassi dedicated the first song to Quasimodo, the second to the author Massimo Bontempelli. In 1941 Petrassi also arranged the piano part of Due liriche for eleven instruments.
I. Tramontata é la luna
 
Tramontata é la luna
e le Plejadi a mezzo della notte;
anche giovinezza già dilegua,
e ora nel mio letto resto sola.

Scuote l'anima mia Eros,
come vento sul monte
che irrompe entro le querce;
e scioglie le membra e le agita,
dolce amaro indomabile serpente.

Ma a me non ape, non miele;
e soffro e desidero.
The moon has set
and the Pleiades at midnight;
youth too is already passing,
And now in my bed I lie alone.

Eros rouses my spirit,
like wind on the mountain
that bursts in among the oaks;
and loosens my limbs and shakes them,
Sweet bitter untamable beast.

But for me no bees, no honey;
And I suffer and desire.
II. Invito all'Eràno (Invitation to the Erano, a religious feast)
 
Venite al tempio sacro delle vergini
dove è più grato il bosco e sulle are
fuma l'incenso.

Qui fresca l'acqua mormora tra i rami
dei meli: il luogo è all'ombra dei roseti,
dallo stormire delle foglie
nasce profonda quiete.

Quì il prato ove meriggiano i cavalli
è tutto fiori della primavera,
e gli aneti vi odorano soavi.

E qui con impeto, dominatrice,
versa Afrodite nelle tazze d'oro
chiaro vino celeste con la gioia.
Come to the sacred temple of the virgins
where the grove is more pleasant and on the altars
the incense smokes.

Here cold water murmurs through the apple
branches: the place is in the shadow of rose gardens,
from the rustling of the leaves
is born deep stillness.

Here the meadow where the horses doze at noon
is all flowers of spring,
and the dills smell sweet.

And here in a transport, our mistress
Aphrodite pours into golden cups
clear heavenly wine, with joy.
—Salvatore Quasimodo, Lirici Greci (Milan, 1940). English translations by Michael Eckert.
Goffredo Petrassi (1904-2003) and Luigi Dallapiccola (1904-1975) were the two most important representatives of their generation of Italian modernist composers. Petrassi was born near Rome, studied organ and composition at the Santa Cecilia Conservatory, and came to prominence when Alfredo Casella conducted his Partita for orchestra at the 1934 Amsterdam ISCM festival. His earlier music shows the influence of Bartok, Hindemith and Stravinsky, but from the late 1950s he drew upon the post-Webern idiom of such younger Italian composers as Luciano Berio, Luigi Nono, and his pupil Franco Donatoni. Among Petrassi's best-known works are the Coro di Morti (1941) and the eight Concerti for Orchestra composed between 1934 and 1972.
---
Henry PURCELL
Music for a While
Music for a while
Shall all your cares beguile:
Wond'ring how your pains were eas'd
And disdaining to be pleas'd
Till Alecto free the dead
From their eternal bands,
Till the snakes drop from her head,
And the whip from out her hands.
—John Dryden, Oedipus, A Tragedy (1678, 1692)
---
Hugo WOLF
Anakreons Grab (Anacreon's grave)
from Goethe-Lieder, #29
Wo die Rose hier blüht,
wo Reben um Lorbeer sich schlingen,
Wo das Turtelchen lockt,
wo sich das Grillchen ergötzt,
Welch ein Grab ist hier,
das alle Götter mit Leben
Schön bepflanzt und geziert?
Es ist Anakreons Ruh.
Frühling, Sommer, und Herbst
genoß der glückliche Dichter;
Vor dem Winter hat ihn endlich
der Hügel geschützt.

Here, where the rose blooms,
where vines entwine the laurel,
where the turtledove flirts,
where the cricket delights -
what grave is this here,
that all the gods and Life
have so prettily decorated with plants?
It is Anacreon's grave.
Spring, summer, and autumn
did that happy poet enjoy;
from winter now finally,
this mound has protected him.
—Johann Wolfgang von Goethe (1749-1832) published in Goethes Schriften in 1789
---
Ned ROREM
Catullus: On the Burial of his Brother
Multas per gentes et multa per aequora vectus
advenio has miseras, frater, ad inferias,
ut te postremo donarem munere mortis
et mutam nequiquam alloquerer cinerem.
quandoquidem fortuna mihi tete abstulit ipsum.
heu miser indigne frater adempte mihi,
nunc tamen interea haec, prisco quae more parentum
tradita sunt tristi munere ad inferias,
accipe fraterno multum manantia fletu,
atque in perpetuum, frater, ave atque vale.
By ways remote and distant waters sped,
Brother, to thy sad grave-side am I come,
That I may give the last gifts to the dead,
And vainly parley with thine ashes dumb:
Since she who now bestows and now denies
Hath taken thee, hapless brother, from mine eyes.
But lo! these gifts, the heirlooms of past years,
Are made sad things to grace thy coffin shell,
Take them, all drenchèd with a brother's tears,
And, brother, for all time, hail and farewell!
—Translation by Aubrey V. Beardsley (1872-1898) from Under the Hill, pub. 1904, based on a text in Latin by Catullus from Carmina, no. 101
---
Ludwig SENFL
Non usitata nec tenui ferar
The first polyphonic compositions to make use of texts by Virgil, Ovid and, in the beginning, mainly of the Odes of Horace, came into existence under the impulse of prominent humanists. The ode was to become the favorite form of composers who applied themselves to the musical setting of classical literature. The humanists were convinced that music was an essential element in poetic declamation, and the resulting compositions showed a meticulous respect for literary prosody. The first examples of ode compositions follow the techniques of the Alexandrian school in which quantitative scansion reigned supreme: the composers made use of only two note values (brevis and semibrevis) in order to maintain the ration of 2:1. This resulted in a freely measured, homorhythmic and syllabic setting of the texts in which the interpreter "express the musical values of the verbal rhythm according to the emotional effects of the soul and the body". The finest example can be heard in this four-voice Ode by L. Senfl.
Non usitata nec tenui ferar
penna biformis per liquidum aethera
  vates neque in terris morabor
    longius invidiaque maior

urbis relinquam. Non ego, pauperum
sanguis parentum, non ego quem vocas,
  dilecte Maecenas, obibo
    nec Stygia cohibebor unda.

Iam iam residunt cruribus asperae
pelles et album mutor in alitem
  superne nascunturque leves
    per digitos umerosque plumae.

Iam Daedaleo notior Icaro
visam gementis litora Bosphori
  Syrtisque Gaetulas canorus
    ales Hyperboreosque campos.

Me Colchus et qui dissimulat metum
Marsae cohortis Dacus et ultimi
  noscent Geloni, me peritus
    discet Hiber Rhodanusque potor.

Absint inani funere neniae
luctusque turpes et querimoniae;
  compesce clamorem ac sepulcri
    mitte supervacuos honores.

A bard, I shall travel two-formed
in the clear aether upon no common
  or feeble wings, nor linger
    on earth, nor (bigger than envy)

desert the City, I, whose blood is
of indigent stock, I, whom you invite,
  beloved Maecenas, shall never perish
    nor be confined by the waves of Styx.

Already dry skin becomes the norm
on my shins, on top I transmogrify
  to a white swan, soft down begins
    to appear on my fingers and shoulders.

Soon, a melodious bird, more known
than Icarus son of Daedalus, I shall view
  the Hyperborean prairies, the Syrtes,
    the Bosphorus' sighing seashore.

Colchians, Dacians (dissimulating fear
of our Marsian cohorts) and remote Geloni
  shall come to study me, by glossing me
    Spaniards and drinkers of Rhone grow wise.

Omit from my delusive funeral rites
the dirge and ugly grief and lamentations;
  restrain all outcry, forgo
    the bootless tribute of a tomb.
—From Horace Odes, II. 20.
---
Luigi DALLAPICCOLA
Dallapiccola's three cycles of Greek lyrics by Sappho, Alcaeus, and Anacreon, each for soprano voice with a different instrumental ensemble, were composed during a difficult period when the composer and his Jewish wife Laura had occasionally to take refuge outside Florence to escape organized anti-Semitism. If the shadow of Alban Berg can be heard behind the first and last of the Cinque Frammenti di Saffo, Dallapiccola's prediliction for canonic writing in the later pieces shows the influence of Anton Webern, whom Dallapiccola met for a few hours during a brief visit to Vienna in March 1942. The Alcaeus songs were originally dedicated to Webern on his 70th birthday, December 3, 1943; the published score of 1946 carries a dedication to Webern's memory. Sex Carmina Alcaei begins with one of Dallapiccola's most memorable melodic inspirations, and after this "Expositio" each song treats the row canonically. The cycle's recondite Latin title, and the descriptions on the title page of "Canones diversi, motu recto contraioque, simplices ac duplices, cancrizantes, etc., super seriem unam tonorum duodecim," pay homage to the Flemish composers of the early Renaissance, and perhaps to Bach's Musical Offering and Art of Fugue, thus signaling Dallapiccola's opposition to the then-prevalent esthetics of musical neoclassicism.
Cinque frammenti di Saffo (Five fragments of Sappho)
1.
Vespro, tutto riporti
quanto disperse la lucente aurora:
riporti la pecora,
riporti la capra,
riporti il figlio alla madre.

2.
O mia Gongila, ti prego:
metti la tunica bianchissima
e vieni a me davanti: Io sempre
ti desidero bella nelle vesti.

Cosi adorna, fai tremare chi guarda;
e io ne godo, perchè la tua bellezza
rimprovera Afrodite.

3.
"Muore il tenero Adone, o Citerea:
e noi che faremo?"
"A lungo battetevi il petto, fanciulle,
e laceratevi le vesti".

4.
Piena splendeva la luna
quando presso l'altare si fermarono:

e le Cretesi con armonia
sui piedi leggeri cominciarono,
spensierate, a girare intorno all'ara
sulla tenera erba appena nata.

5.
Io lungamente
ho parlato in sogno con Afrodite.
1.
Evening star, you bring back
all that the bright dawn scatters:
you bring back the sheep,
you bring back the goat,
you bring back the child to its mother.

2.
Oh, my Gongyla, I ask you:
put on your whitest tunic
and come follow me: I always
want you beautiful in your garments.

Thus adorned, you make onlookers tremble;
and I rejoice at it, because your beauty
is a reproof to Aphrodite.

3.
"Delicate Adonis is dying, o Cytherea;
and what shall we do?"
"For a long time beat your breasts, girls,
and tear your garments."

4.
Full shone the moon
when close to the altar they paused:

and the Cretan women harmoniously
on light feet began, without a care,
to circle around the altar
on the soft grass just born.

5.
For a long time
I spoke with Aphrodite in a dream.
Sex carmina Alcaei (Six songs of Alcaeus)
1.
O coronata di viole, divina
dolce ridente Saffo.

2.
Sul mio capo che molto ha sofferto
e sul petto canuto
sparga qualcuno la mirra.

3.
Già sulle rive dello Xanto ritornano i cavalli,
gli uccelli di palude scendono dal cielo,
dalle cime dei monti
si libera azzurra fredda l'acqua e la vite
fiorisce e la verde canna spunta.
Già nelle valli risuonano
canti di primavera

4.
Ma d'intrecciate corolle di aneto
ora qualcuno ci circondi il collo
e dolce olio profumato versi
a noi sul petto.

5.
Io già sento primavera
che s'avvicina coi suoi fiori:
versatemi presto una tazza di vino dolcissimo.

6.
O conchiglia marina, figlia
della pietra e del mare biancheggiante,
tu meravigli la mente dei fanciulli.
1.
Oh violet-crowned, divine
sweetly smiling Sappho.

2.
On my head which has suffered much
and on my grey chest
let someone pour myrrh.

3.
Already on the banks of the Xanthus the horses return,
the marsh birds descend from the sky,
from the mountaintops the cold blue water
is set free and the vines flower
and the green cane sprouts.
Already in the valleys
songs of spring resound.

4.
Now may someone put woven garlands of anise
around our necks,
and let him pour sweet perfumed oil
upon our chests.

5.
I already feel spring
approaching with its flowers:
pour me quickly a cup of sweetest wine.

6.
Oh seashell, daughter
of stone and of the whitening sea,
you astound the minds of children.
—Italian translations by Salvatore Quasimodo; English translations by Michael Eckert.
Luigi Dallapiccola was born in Pisino d'Istria, where his father was principal and teacher of classics at the town's Italian high school. In 1922 he moved to Florence, which become his adopted city, and where he taught secondary piano at the conservatory from 1934 to 1967. Beginning in the late 1930s Dallapiccola gradually incorporated twelve-tone melodies into his music alongside elements of diatonic modality. The three cycles of Greek Lyrics are early examples of his many masterful compositions for solo voice with various chamber ensembles. A 1946 performance of Canti di Prigionia (Songs of Imprisonment, 1938-41) at the first postwar ISCM festival in London brought Dallapiccola to international attention, and in the following decades Il Prigioniero (The Prisoner, 1943-48) became the most widely-staged opera of any Italian composer after Puccini. Dallapiccola's last large-scale work, the opera Ulisse (1960-68), portrays Odysseus as a symbolic, tormented searcher, but it remains unperformed outside of Europe.