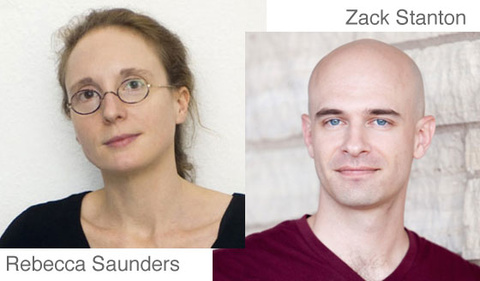 The Center for New Music
David Gompper, director
 
The Center for New Music Ensemble
Performing works by
Rebecca Saunders, Zack Stanton, Jonah Elrod and Pierre Boulez
Sunday, April 14, 2019 at 7:30p in the Concert Hall
Mourning Vignettes [2018] *premiere
Zack STANTON 
for bassoon and string quartet
1. Quarter=48
2. Quarter=108
3. Quarter=40
4. Quarter=140
5. Quarter=56
Benjamin Coelho,
solo bassoon
Joshua Palazzolo
,
violin I
Ha-eun Ryu,
violin II
Donghee Han,
viola
Eva Richards,
violoncello
Fury II [2009]
Rebecca SAUNDERS 
concerto for solo double bass and ensemble
Intermission
Memoriale (…explosante-fixe…originel) [1985]
Pierre BOULEZ 
Nicole Esposito,
flute solo
Komsun Dilokkunanant,
horn I
Michael Kegel,
horn II
Yixue Zhang
,
violin I
Joshua Palazzolo
,
violin II
Luciana Hontila
,
violin III
Tyler Hendrickson
,
viola I
Donghee Han,
viola II
Hui-Hsuan Su
,
violoncello
David Gompper,
conductor
Lilliputian Arctic Deviation [2018] *premiere
Jonah ELROD 
for chamber ensemble
Marissa Flemming,
flute
Jenna Sehmann
,
oboe
Kim Cassisa
,
clarinet in B-flat
Shawn Sequin
,
bassoon
Komsun Dilokkunanant,
horn
Bryan Powell
,
trumpet in C
Austin Seybert,
trombone
Peter Naughton
,
Travis Newman
,
Matt Anderson
& Michal Brauhn,
percussion
Nicha Pimthong
,
piano
Yixue Zhang
,
violin I
Joshua Palazzolo
,
violin II
Tyler Hendrickson
,
viola
Hui-Hsuan Su
,
violoncello
Will Yager
,
contrabass
David Gompper, conductor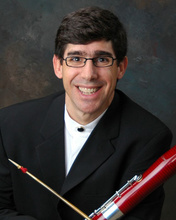 Benjamin Coelho,
bassoon soloist
Benjamin Coelho, professor of bassoon, has been at the University of Iowa since 1998. He has appeared as soloist, chamber musician, orchestral musician, teacher and clinician in several countries including the United States, Brazil, Argentina, Bolivia, Panama, Portugal, France, Romania, Australia, Canada and Czech Republic.
     An enthusiastic proponent of new music, Mr. Coelho has commissioned, performed and recorded many works by European, American and Latin American composers. His recordings include, Bassoon Images from the Americas (2003), released by Albany Records; Bravura Bassoon (2005), Pas de Trois (2006) released by Crystal Records; and Explorations (2007), Dreaming in Colours (2011) and Agnus Dei (2012) all released by MSR Classics.
     Ben attended Indiana University, Manhattan School of Music, S.U.N.Y. at Purchase, and the Tatuí Conservatory in his native Brazil. His major teachers include: Clóvis Franco, Donald MacCourt, Arthur Weisberg, and Kim Walker.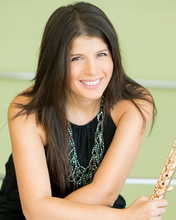 Nicole Esposito,
flute soloist
A charismatic and versatile flutist, Nicole Esposito is the flute professor at the University of Iowa. She has achieved a career as a soloist, teacher, chamber and orchestral musician on an international level having been featured across the United States, Europe, Central and South America and Asia.
     In addition to her teaching position at the University of Iowa, Professor Esposito has served on the faculties of the Interlochen Arts Camp, the University of Wisconsin-Platteville and held a guest teaching residency at the University of Michigan. She has given numerous master classes at prestigious universities and conservatories in the United States and abroad including the Geneva Conservatory, Royal Danish Academy, Madrid Royal Conservatory, Mannheim Hochshule, Milan Civic Music School and many others. As an orchestral musician, Esposito has performed under some of the worlds leading conductors, including James Conlon, David Zinman, Gunther Schuller, and Robert Spano. Former principal flute with the Dubuque Symphony Orchestra, she has also performed with the Quad City Symphony, Cedar Rapids Symphony, Waterloo-Cedar Falls Symphony, Youngstown (OH) Symphony, and the Johnstown and Westmoreland (PA) Symphony Orchestras.
     Professor Esposito holds degrees from Carnegie Mellon University and the University of Michigan. She has been a finalist or prizewinner in several prestigious competitions including the National Flute Association's Young Artist, Piccolo Artist, and Orchestral Competitions, the WAMSO Competition sponsored by the Minnesota Orchestra, and the Houston Symphony Ima Hogg Competition.
Will Yager,
double bass soloist
Will Yager is a versatile bassist/improviser currently engaged in doctoral study at the University of Iowa. His primary interests are improvisation and collaborating with composers in the creation of new solo and chamber repertoire for the double bass. Yager is a founding member of both LIGAMENT, a duo with soprano Anika Kildegaard, and Wombat, an experimental improvisation trio. In addition to his varied performance schedule, Yager has also held teaching positions at Maryville College and the University of North Alabam. Recent appearances include performances at Oh My Ears, Big Ears Festival, Feed Me Weird Things, Nief-Norf Summer Festival, New Music on the Point, and the Bang on a Can Summer Music Festival, where he was a Robert Black Double Bass Fellow.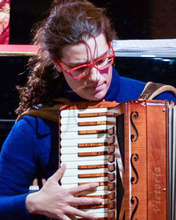 Simone Baron,
accordion
Pronounced "important to the future of music as an advanced art form," pianist-accordionist Simone Baron is an instigator of infectious energy whose work focuses on experimenting and reimagining a sound at the junction of the familiar and the avant-garde.
     Steeped deeply in her Judeo-Roman roots, Simone maintains a highly nomadic existence these days as a performer- composer equally at home in notated and improvised musical contexts. She has performed throughout Europe, Israel, and North America at venues ranging from Carnegie Hall, the Kennedy Center and the Hirshhorn Museum to jazz clubs, Berlin highway medians and Alpine mountaintops. Upon completing her studies in piano and conducting at Tel Aviv University and the Oberlin Conservatory, the accordion, with its vibrant sounds and pulsing bellows breathed new life into Simone's musical world, opening the door to multidisciplinary collaborations with dancers, puppeteers, and visual artists. She has been featured in performance with the Great Noise Ensemble, the Odin String Quartet, Oberlin Percussion Ensemble and Banff Ensemble Evolution/Tyshawn Sorey's Autoschediasms.
     In 2016 she founded Arco Belo, a unique chamber jazz ensemble that she composes, arranges for and leads. A fierce advocate for new music (especially involving the accordion), Simone has held artist residencies at the Strathmore, the Banff Centre, Washington Jewish Music Festival, and Avaloch Farm, and in 2019 will premiere compositions in New York City and Toronto as the guest composer for Spectrum Music, where she will present works for string quartet, accordion and dance.
     Deeply committed to building a more inclusive musical community, she currently serves as the co- artistic director for the Boulanger Initiative, an advocacy group based in DC that fights gender-based discrimination in programming. Simone has held residencies at Strathmore, the Banff Centre, Avaloch Farm and Spectrum Music Toronto.
Zack Stanton
Mourning Vignettes
As I began composing what eventually became Mourning Vignettes, it didn't take long to realize that this piece would be a means to reflect on and express grief—during the time I was writing the work, two of my colleagues experienced the loss of a parent and one of my colleagues tragically passed away after a brief illness. While it is impossible to express through music the varied and complex emotions that come out of grief, I did hope to create a work that offered a space to explore some of these emotions—at times deeply sad, at times angry, at times confused, at times frantic, at times numb, but ultimately hopeful. The work is in five short movements with a brief cadenza between the third and fourth. Mourning Vignettes was written for my friend and colleague, Benjamin Coelho, and is a lament in memory of Nilda Coelho, Ray Conklin, and Donna Parsons.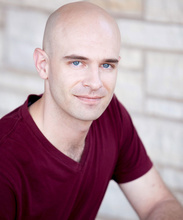 Zack Stanton is a composer from Conway, Arkansas. He has written for orchestra, wind ensemble, choir, and chamber ensembles. His work has been performed throughout the United States, as well as abroad.
     Recent commissions have come from Courtney Miller (oboe), Benjamin Coelho (bassoon), Jesse Cook (trumpet), Anne-Marie Cherry (horn), the University of Georgia, the Millikin University Percussion Ensemble, and line upon line percussion. Zack was awarded the Sanibel-Captiva Prize in Choral Composition for his work Before You Kissed Me. His Concerto for Piano and Wind Ensemble received Honorable Mention in the ASCAP/CBDNA Frederick Fennell Competition. Zack's orchestral works have been performed by the Conway Symphony Orchestra, the University of Texas Symphony Orchestra, and the Austin Symphony Orchestra.
     Zack received his Doctor of Musical Arts in composition from the University of Texas at Austin. He is currently Lecturer of Composition and Theory at the University of Iowa. Prior to his appointment at the University of Iowa, Zack taught at Belmont University and the University of Texas at Austin.
Rebecca Saunders
Fury II
Fury II, an extension of a solo work for solo double bass entitled Fury, diffracts the original through an instrumental ensemble in low registers. Inspired by the five-string configuration of the double bass, Fury II displays a unique fascination for pulsating and deep sounds, the vast percussive potential of the instrument and the pronounced and passionate movements of the solo double bassist. At the same time, the composition also explores the fragility of the instrument in the higher registers – its delicate, ethereal sounds creating an antithesis, a counterpoint of shadows. The seething soundscape is conceived as a silence from which pent-up sounds emerge and return beneath the surface. Despite Fury II's apparent aggression, a nebulous melodic line emerges, ceasing just before reaching its zenith.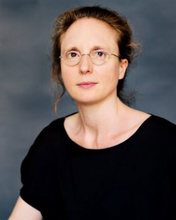 Rebecca Saunders (b.1967) is an English composer currently residing in Berlin. She studied with Nigel Osborne in Edinburgh and Wolfgang Rihm in Karlsruhe, and received her Ph. D. from the University of Edinburgh. Saunders pursues an intense interest in the sculptural and spatial properties of organized sound. She is known for exploring the limits of musical perception and also for fixating on resonance and the material qualities of sound. Her music is often compared to Varèse's, in that she uses varied repetition and exploits the extremes of register. Saunders is in great demand as a composition tutor and teaches regularly at, amongst others, the Darmstadt Summer Courses and at the Impuls Academy in Graz. She was professor of composition at the Hannover University of Music, Theatre and Media. She is a member of the Berlin Academy of Arts and the Sachsen Academy of Arts in Dresden.
Pierre Boulez
Memoriale (…explosante-fixe…originel)
…explosante-fixe… is not a message, I think, which reflects Stravinsky's influence on me. Stravinsky himself gave a comparable example when he wrote the Symphonies of Wind Instruments in memory of Debussy, since these wind symphonies truly are extremely different from Debussy in their tone color, form and musical ideas. It is the same with …explosante-fixe….
     I made an initial first written-out version in 1972. At first, the material was rather primitive; I worked it out some more in the next step. I assigned a very precise register to each instrument, in which each one moves independently of the others. That, so to speak, is the fixed dimension of …explosante-fixe…. At the same time, the instruments were to mutually influence one another, thus undermining the register boundaries.
     I again expanded Mémoriale in the 1990s by aligning its instrumentation of the two other sections, which meanwhile exist in …explosante-fixe…. However, since I did not alter the substance, it can also be performed in this version without electronics … it is a very quiet, restrained work … it now forms the final section of …explosante-fixe…. —Pierre Boulez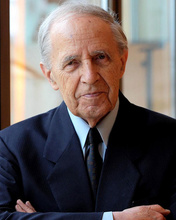 Pierre Boulez (1925-2016) first studied mathematics, then music at the Paris Conservatory (CNSM), where his teachers included Olivier Messiaen and René Leibowitz. In 1954, with the support of Jean-Louis Barrault, he founded the Domaine musical in Paris – one of the first concert series dedicated entirely to the performance of modern music – and remained their director until 1967. Boulez began his conducting career in 1958 with the Südwestfunk Orchestra in Baden-Baden, Germany. From 1960 to 1962 he taught composition at the Music Academy in Basel. As a composer, conductor and teacher, Pierre Boulez has made a decisive contribution to the development of music in the 20th century and inspired generations of young musicians with his pioneering spirit.
Jonah Elrod
Lilliputian Arctic Deviation
Lilliputian Arctic Deviation is a work for chamber ensemble inspired by changes in summer snow and ice extent in the Northern Hemisphere. Using data provided by The Rutgers University Global Snow Lab, this composition was created to represent almost 50 years of changing extents of snow and ice in the summer months from 1967 to 2015. Two significant characteristics of those years are recreated musically in this piece: 1) a transition from drastic yearly differences to more consistent and predictable extents, and 2) a significant overall decline in average snow and ice extent. These patterns are musically represented through a complex interaction between the thematic materials, the overall density and volume of the music, and how they change over time. Eight musical themes represent eight different data regions, and as the data becomes more predictable and static, so does the composition. The overall decline in yearly averages is represented by a reduction in volume and in the density of the number of performers playing at the same time relative to the respective data region (6.9 vs. 6.0) and the overall data collection as a whole (10.0 vs. 3.0).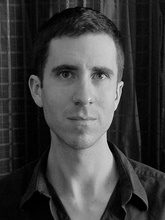 Jonah Elrod is a composer who researches cycles and signals from the Earth and incorporates them into his music. His works are inspired by and engage with issues surrounding sustainability and human perception of the natural world. His music has been performed at numerous new music festivals including the Society of Composers, Inc. National Conference, the New Music on the Bayou Festival, the Wisconsin Alliance for Composers Festival, the New Music Gathering, and the New Gallery Series in Cambridge, MA., among others. He is currently a visiting assistant professor of music at Luther College, and is a board member of the Iowa Composers Forum. He earned his Ph.D. in music composition from the University of Iowa where he also served as an associate director of the electronic music studios.
---