The Center for New Music hosts
Guest Double Bassist & UI alumnus, Andrew Kohn with
Pianist, Sun-Jung Lee in concert
 
Friday, October 14, 2022 at 7:30p in the Recital Hall
 
Program
Sonata, K. 145 

          Allegro
          Andante
          Minuetto

Carl Friedrich ABEL
| | |
| --- | --- |
| Nightmusic (1975) | D. Martin JENNI |
Concerto in B Minor

          Allegro Moderato
          Andante
          Allegro

Giovanni BOTTESINI
Sonata for Violin and Piano (1943)

          Andante semplice
          Lento
          Allegretto giusto

Aaron COPLAND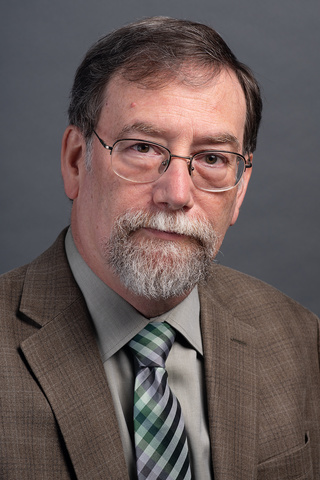 Andrew Kohn teaches string bass, music theory, chamber music, and music composition at West Virginia University. The former principal bassist of the National Chamber Orchestra (now the National Philharmonic) and the Harrisburg Symphony, he is a member of the Pittsburgh Ballet Theatre and Opera Orchestras. A member of the Board of the International Society of Bassists, he has performed, lectured and adjudicated at international conventions in Italy, Poland, and the U.S. His publications concerning bass repertoire and pedagogy have addressed Bach, Chihara, Koussevitzky, Marcello, Rabbath, Rossini, Simandl, women composers, and several pedagogical topics, and include over 40 reviews for American String Teacher. He also edited and published the collected writings of his first college bass professor, Theron McClure. He has released recordings on Albany, Music Minus One, Ravello, and self-releases.
     Dr. Kohn's activities as a music theorist include conference papers and publications concerning Bach, Edward T. Cone, Dallapiccola, Pärt, Poulenc, and Wolpe. He is an active composer, with an emphasis on choral music and instrumental solos and duos, with compositions and editions available through Walhall, Music Minus One, Concordia, Jason Heath's website, and Sheet Music Plus.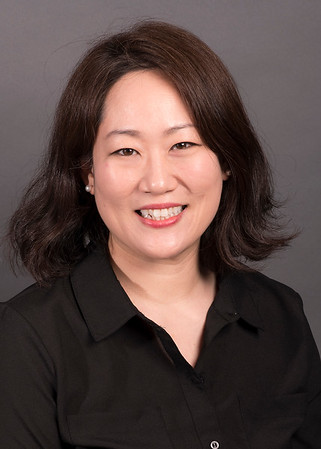 Sun Jung Lee, from Seoul, Korea, graduated from the Sunwha Arts School. She then continued her studies in the United States at the Music Institute of Chicago, the Oberlin Conservatory, the Moores School of Music at the University of Houston, and West Virginia University, where she served as a Teaching Assistant and earned MM and DMA degrees. A winner of the 2007 Young Artist Competition at West Virginia University, she has performed in numerous solo and chamber music concerts in New York, Los Angeles, Ohio, Texas, Washington, West Virginia, and South Korea. Formerly a piano faculty member at Bethany College, she currently holds a position as a staff accompanist for faculty and guest artist recitals at West Virginia University.
Program Notes
     As an alumnus of the University of Iowa (MA, 1985) and of the Center for New Music, I have prepared a program of music associated with UI bass professors.
Eldon Obrecht
prepared three editions of baroque sonatas: by Eccles, Galliard and Abel. Carl Friedrich Abel, who is known as the last historical virtuoso of the violas da gamba, composed forty-two sonatas for that instrument and basso continuo. Eldon's editions of baroque sonatas are distinguished by their delightfully free-spirited and lyrical piano parts.
     D. Martin Jenni composed "Nightmusic" as a gift for Eldon's 55th birthday. It is a musical portrait of Eldon—although Eldon thought it perhaps portrayed only his genial side and underplayed his inner fire. Martin's music is full of flexibly rhapsodic rhythm, and his idiomatic writing demonstrates that he himself was a bassist. (I recall him telling me about performing in Strauss's Don Juan while a student at Stanford).
     While Bottesini was the most important composer of solo bass music in the 19th century and the B-minor Concerto is central to the bass repertoire, it is included in this specific program because
Diana Gannett
performed the work—brilliantly— with the UI Symphony Orchestra during her first year on faculty. The concerto's vocal roots are abundantly clear, including in its formal aspects: each movement begins not so much with an introduction as with a transition, as if from a previous number in an opera, creating a large scena. The solo part is characterized not only by the virtuosic string playing which made Bottesini one of the brightest stars of the concert stage, but by clear tropes from bel canto opera.
     It might be surprising to hear a concerto in a recital, accompanied by piano. However, of the four surviving Bottesini manuscripts of this piece, two are piano reductions.
     In 1980, bassist Gary Karr and his partner, pianist Harmon Lewis, visited Aaron Copland at his home to request a composition for double bass. Copland proposed instead that Karr try his Sonata for Violin and Piano. Karr proceeded to sight-read it, making necessary adjustments for the larger and deeper instrument. Copland was so pleased with the results that he suggested it be published as their joint arrangement. Although Karr has never committed a performance to recording, it
has
been recorded by UI professor
Volkan Orhon
, who studied with Karr. Volkan's generous input was vital in my own preparation of the solo part.
     This Sonata is, for Copland, an elevated, austere, and abstract piece. It can be jolly, but never jokey; it holds great lyricism, but never affects folksong. After its completion in 1943, Copland learned of the recent death of Harry H. Dunham, a rich beautiful young man of his social circle, shot down while serving in the Air Force, and he dedicated the piece to Dunham's memory. The piece thereby became an elegy: for a friend, for a society, for a way of life eclipsed and decimated by war.
---