Ensemble Dal Niente
Monday, November 1, 2021 at 7:30p in the Concert Hall

Carrie Henneman Shaw, soprano
Emma Hospelhorn, flute
Ben Melsky, harp
Jesse Langen, guitar
Program
| | |
| --- | --- |
| Four Songs (1953-54) for harp, guitar, flute, soprano | Igor STRAVINSKY |
| | |
| --- | --- |
| Hack (2016) for guitar set-up | Sivan COHEN ELIAS |
| | |
| --- | --- |
| Oh Yes and I (2017-18) for flute and soprano | Rebecca SAUNDERS |
| | |
| --- | --- |
| Vanished (2019) for harp solo with electronics | Kyong Mee CHOI |
intermission
| | |
| --- | --- |
| perde (2016) for scordatura harp and bass flute | Alican CAMCI |
| | |
| --- | --- |
| Carrying the Song of Life, Lying on Love's Ruin (2020) for soprano solo | Aida SHIRAZI |
| | |
| --- | --- |
| can she excuse (2009) for flute, soprano, guitar and electronics | Juan Ortiz de ZARATE |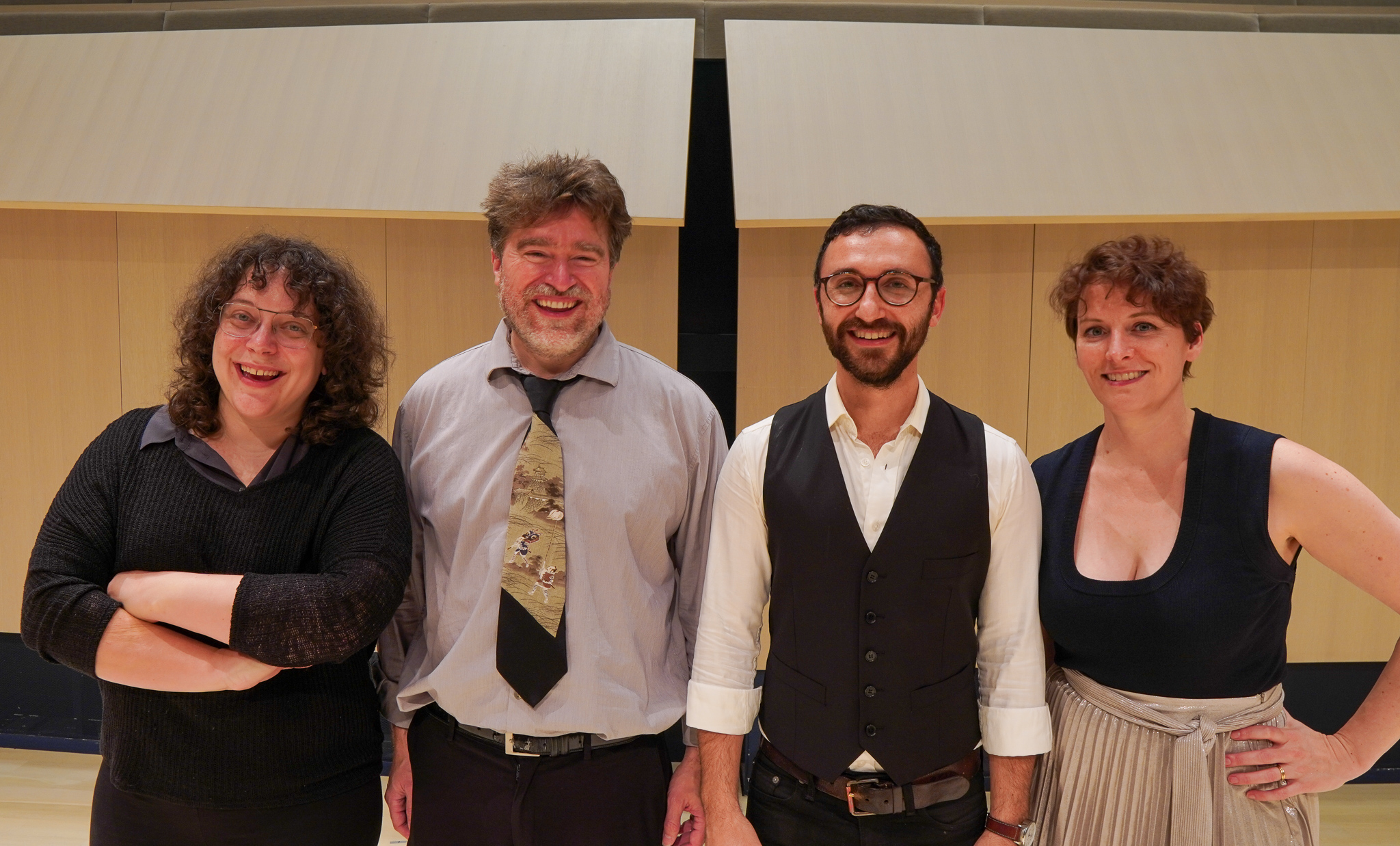 ---
Ensemble Del Niente
Ensemble Dal Niente performs new and experimental chamber music with dedication, virtuosity, and an exploratory spirit. Dal Niente's roster of 22 musicians presents an uncommonly broad range of contemporary music, guiding listeners towards music that transforms existing ideas and subverts convention. Audiences coming to Dal Niente shows can expect distinctive productions—from fully staged operas to multimedia spectacles to intimate solo performances—that are curated to pique curiosity and connect art, culture, and people. Now in its second decade, Ensemble Dal Niente has performed concerts across Europe and the Americas, including appearances at The Metropolitan Museum of Art in NYC; The Foro Internacional de Música Nueva in Mexico City; MusicArte Festival in Panama City; The Library of Congress in Washington, D.C.; the Art Institute of Chicago; and the Darmstadt Summer Courses in Germany, where it was the first-ever ensemble to win the Kranichstein prize for interpretation in 2012. Dal Niente is the 2019 recipient of the Music Prize from the Fromm Music Foundation of Harvard University. The group has recordings available on the New World, New Amsterdam, New Focus, Navona, Parlour Tapes+, and Carrier labels; has held residencies at The University of Chicago, Harvard University, Stanford University, Brown University, Brandeis University, and Northwestern University, among others; and collaborated with a wide range of composers, from Enno Poppe to George Lewis to Erin Gee to Greg Saunier and Deerhoof. The ensemble's name, Dal Niente ("from nothing" in Italian), is a tribute to Helmut Lachenmann's Dal niente (Interieur III), a work that upended traditional conceptions of instrumental technique; and also a reference to the group's humble beginnings. www.dalniente.com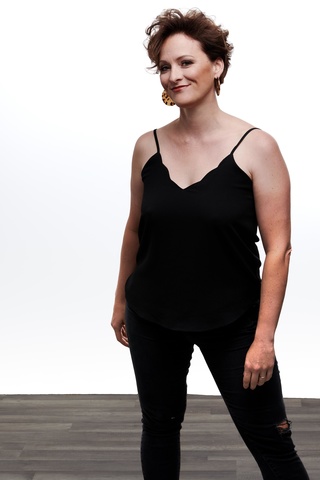 Carrie Henneman Shaw, Soprano
     Praised in the New York Times "as graceful vocally as she was in her movements", "consistently stylish" (Boston Globe), and as a "cool, precise soprano" (Chicago Tribune), Carrie Henneman Shaw is based in Seattle and Chicago. A member of Chicago's Ensemble Dal Niente, Pesedjet, and Quince Contemporary Vocal Ensemble, and contributor to many of St. Paul and Minneapolis's new music projects, Shaw is a McKnight Performing Musician Fellow and has earned arts entrepreneurship awards in her role as co-director of St. Paul's Glorious Revolution Baroque. She has performed and created a number of live-music-for-dance projects, including Jocelyn Hagen's Slippery Fish, her Wright Brothers dance-opera Test Pilot, and James Sewall Ballet's Rib Cage. Carrie earned degrees in English and voice performance from Lawrence University and completed a doctorate at the University of Minnesota, and she currently teaches at University of Washington in Seattle.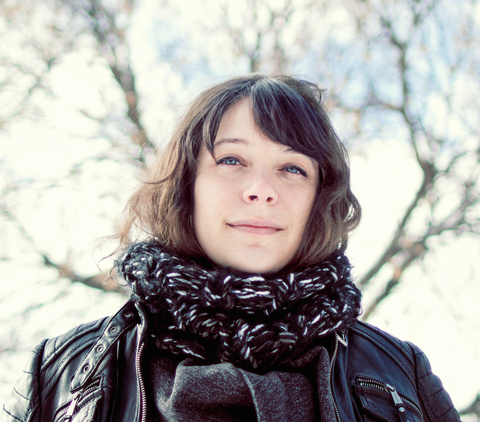 Emma Hospelhorn, Flute
     Emma Hospelhorn is a flutist and collaborative musician. She is a member of Ensemble Dal Niente, as well as one half of The Machine Is Neither…, a computer music collaboration with composer Ben Sutherland that pushes the boundaries of live electronics processing through sonic and gestural control (this is to say, she makes awesome sounds happen with a wave of her hand). She also records and performs with a number of rock and pop groups, and her theatrical collaborations include stints with the Neo-Futurists, Lookingglass Theater, and Silk Road Rising. A versatile and magnetic performer, she has performed on stages large and small throughout Europe and the Americas. She is the music director for Bridging Memory Through Music, a therapeutic intervention for patients with dementia and their families.
     Emma holds a PhD in Learning Sciences from the University of Illinois at Chicago, where her research focuses on spatial and embodied group learning in musical contexts. She brings a research-based and student-centered perspective to her teaching practice as flute instructor for the Chicago Academy for the Arts and New Trier High School.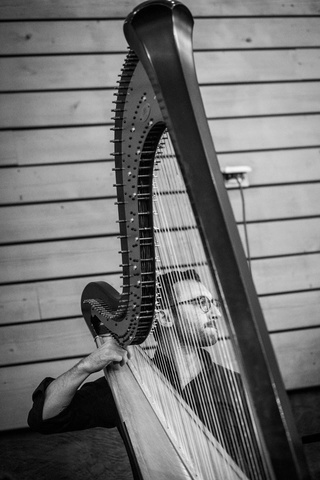 Ben Melsky, Harp
     Dedicated to connecting audiences to the music of the 20th and 21st centuries, Chicago-based harpist Ben Melsky is Executive Director and harpist of the internationally-acclaimed Ensemble Dal Niente. In close collaboration with composers and performers he encourages the creation of new work to break pre-conceived notions of the harp's capabilities, activating new techniques, sounds, and performance practices.
     Ben's concert activities include international appearances in solo and chamber ensemble configurations. Most recently he has performed at Radialsystem (Berlin), Walt Disney Concert Hall (Los Angeles), Foro Internacional de Musica Nueva (Mexico City), The Library of Congress (Washington D.C.) Metropolitan Museum of Art (NYC), Ecstatic Music Festival at the Kaufmann Center (NYC), Darmstadt Summer Courses for New Music (Germany), and Art Institute of Chicago. Upcoming engagements include the Big Ears Festival (Knoxville), National Sawdust (NYC), Phillips Collection (Washington D.C.), Clarice Performing Arts Center (Washington D.C.), Centro Experimentación at the Teatro Colón (Buenos Aires). Having premiered hundreds of new works featuring the harp, he has worked closely with composers such as George Lewis, Ted Hearne, Raphael Cendo, Augusta Read Thomas, Chen Yi, Carola Bauckholt, Anthony Cheung, Wang Lu, Tomás Gueglio, Igor Santos, Tim Page, Alican Camci, Sky Macklay, Eliza Brown, Katherine Young, Sam Pluta, Erin Gee, Tonia Ko, Carlos Sanchez Gutierrez, Tania León, among others. Ben holds a DMA in music performance from Northwestern where he studied with Elizabeth Cifani.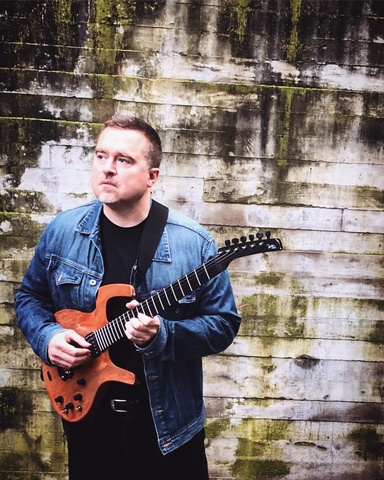 Jesse Langen, Guitar
     Jesse Langen is a guitarist who specializes in new music. He works with living composers regularly and premieres dozens of pieces every season. Equally comfortable on classical and electric guitar, he seeks to push both the technical boundaries and the conceptual functions of the instrument. He can be heard regularly in Chicago, throughout the US, and abroad as a soloist, as the guitarist for Ensemble Dal Niente, as half of Hasco Duo with Amanda Deboer Bartlett, and in duo with harpist Ben Melsky. A passionate and committed teacher of high school musicians, his students populate the finest conservatories and programs throughout the world, and have won international competitions and commissions. Jesse and his brother Tim also grew up learning Canadian fiddle tunes from their grandfather Clarence, and he plays Irish music regularly in pubs and at sessions throughout Chicago.
Composer Biographies
| | |
| --- | --- |
|         | Igor Fyodorovich Stravinsky (1882 – 1971) was a Russian-born composer who first achieved international fame with three ballets: The Firebird (1910), Petrushka (1911), and The Rite of Spring (1913). The Rite of Spring transformed the way in which subsequent composers thought about rhythmic structure and was largely responsible for Stravinsky's enduring reputation as a revolutionary who pushed the boundaries of musical design. |
       

Sivan Cohen Elias (b. 1976) is a composer, interdisciplinary artist and performer who often integrates different art forms into a unified medium.
Alongside her sonic practice, her work includes installations, sound sculptures, prepared instruments, choreography, video editing, text, costumes, improvisation and performance. In her work, performance, play, task, and absurdity operate simultaneously in hybrid systems and bodies that merge behaviors of human, animal and machine, exploring ever-changing phenomena.
     Born in Jerusalem, Israel, Cohen Elias' works have been commissioned, broadcast and performed by ensembles and performers (including herself) in and around Europe, Israel, Russia and the United States, including Klangforum Wien, MusikFabrik, Mosaik, Dal Niente, Distractfold, Mocrep, Jack Quartet, Nikel among many more. Festival appearances include Darmstadt Fereinkurse, Bludenz, Wien Modern, Witten, Klangspuren, Ultraschall, and Warsaw Autumn. www.sivancohenelias.com
| | |
| --- | --- |
|         | British-born Rebecca Saunders (b.1967) is one of the leading international composers of her generation. Her compositions focus on the sculptural and spatial properties of organised sound, often created in close collaborative dialogue with a variety of musicians and artists. Saunders has received numerous prizes, including the Ernst von Siemens Music Prize 2019. She holds a professorship at the HMTM Hannover and is a member of the Academies of Arts in Berlin, Dresden and Munich. www.rebeccasaunders.net |
       

Born and raised in Tehran, Iran, Aida Shirazi (b. 1987) is a composer of acoustic and electroacoustic music. Shirazi's music is described as"unfolding with deliberation" by The New York Times, "well-made" and "affecting" by The New Yorker, and "unusually creative" by San Francisco Classical Voice. In her works for solo instruments, voice, ensemble, orchestra, and electronics she mainly focuses on timbre for organizing structures that are often inspired by Persian or English languages and literature, as well as Iranian classical music.
     Shirazi's music has been featured at festivals and concert series including Manifeste, Mostly Mozart, MATA, New Music Gathering, Direct Current, Taproot, and Tehran Contemporary Music Festival in venues such as Maison de la Radio France, Lincoln Center, Kennedy Center, National Sawdust, and the DiMenna Center. Her works are performed by Orchestre Philharmonique de Radio France, Miranda Cuckson, International Contemporary Ensemble, Quince Ensemble, Ensemble Dal Niente, Left Coast Chamber Ensemble, Empyrean Ensemble, and Bilkent Symphony Orchestra among others. http://aidashirazi.com
       

​

Alican Çamcı's (b. 1989) output includes concert music, electronic and electroacoustic works, and sound installations, as well as music and sound design for film, dance, and media art. His recent works feature an investigation of sound as a documentary medium, seeking to explore this aspect through the use of field and speech recordings, found sounds, and everyday materials in relation to the performative dimension introduced by musicians in a live situation.
     He has worked with ensembles and musicians such as Ensemble Dal Niente, eighth blackbird, Ensemble Intercontemporain, International Contemporary Ensemble, Le Nouvel Ensemble Moderne, Oerknal!, Zöllner-Roche duo, the [Switch~ Ensemble], Andrew Nogal, Ben Melsky, Dorukhan Doruk, Emi Ferguson, Emma Hospelhorn, Gleb Kanasevich, Jerfi Aji, and Stas Venglevski, among others. In addition to his concert music, his work in collaborative contexts has been featured in festivals and exhibitions such as IFFR 2020, Sharjah Biennial Istanbul Offsite 2017, IFF Colombo 2014, SXSW 2013, !F Istanbul 2013, and 22nd Istanbul Short Film Festival.
     Alican received degrees from the University of Chicago (PhD) and the Peabody Conservatory (BM-MM). Currently, he is a visiting assistant professor at Carleton College, where he teaches courses in composition and electronic music. https://alicancamci.com
       

​Kyong Mee Choi (b. 1971) composer, visual artist, painter, organist and poet, received several prestigious awards and grants including the John Simon Guggenheim Memorial Foundation Fellowship, Robert Helps Prize, Aaron Copland Award, John Donald Robb Musical Trust Fund Commission, Illinois Arts Council Fellowship, First prize of ASCAP/SEAMUS Award, Second prize at VI Concurso Internacional de Música Eletroacústica de São Paulo, Honorary Mentions from Musique et d'Art Sonore Electroacoustiques de Bourges, Musica Nova, Society of Electroacoustic Music of Czech Republic, Luigi Russolo International Competition, and Destellos Competition.
     Choi was a Finalist of the Contest for the International Contemporary Music Contest "Citta' di Udine and Concurso Internacional de Composicai eletroacoustica in Brazil among others. Her music was published at CIMESP (São Paulo, Brazil), SCI, EMS, ERM media, SEAMUS, and Détonants Voyages (Studio Forum, France). Ravello records published her multimedia opera, THE ETERNAL TAO, which was supported by the John Simon Guggenheim Memorial Foundation Fellowship and Roosevelt University. Aucourant Records published her CD, SORI, featuring her eight compositions for solo instrument and electronics. The project was supported by the IAS Artist Project Grant from the Illinois Arts Council. She is a Professor of Music Composition and the Head of Music Composition at Roosevelt University in Chicago where she teaches composition and electro-acoustic music.
     Choi received a D.M.A. at the University of Illinois at Urbana-Champaign, a M.M. in Music Composition at Georgia State University and a B.S. in chemistry and science education at Ewha Womans University and studied Korean literature in a master's program at Seoul National University in South Korea. https://www.kyongmeechoi.com
       

Argentinian composer​ Juan Ortiz de Zarate (b. 1959) currently teaches at the Universidad Católica Argentina. Following his studies at at the La Lucila Conservatory and at the Argentine Catholic University, he studied composition at the Institute de Coordination Acoustique / Musique (IRCAM-Center G.Pompidou), at the Stuttgarter Musikchochschule fur Müsik with Prof. H. Lachenmann, and a doctorate (PhD) at The University of Edinburgh.
     His works have been awarded in various national and international competitions, including the International Composition Competition of the S.O.D.R.E. (Uruguay); Rodolfo Halfter International Composition Competition (Mexico), Province of Corrientes; SADAIC; National Fund for the Arts (3 times); National Symphony Orchestra; Municipal Award; Regional Award-Secretariat of Culture of the Nation, Argentine Music Tribune and I Composition Contest for solo voices 2012 - Nonsense - Melos Ediciones Musicales. He is also a researcher specializing in contemporary music at the Carlos Vega National Institute of Musicology. He founded and directs the journal Cuadernos de Analisis y Debate sobre Músicas Latinoamericanas Contemporáneas and is developing a project consisting of an on-line database of music by Argentine composers. https://www.babelscores.com/JuanOrtizDeZarate