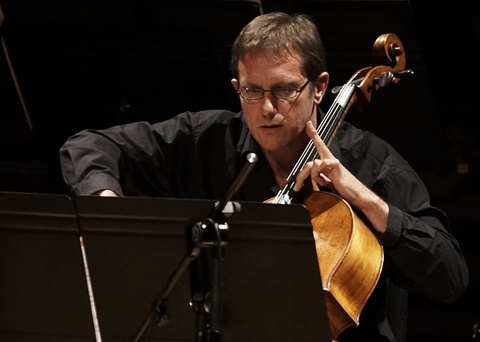 The Center for New Music, David Gompper, director

presents
 
The Center for New Music Ensemble
Featuring guest cellist Timothy Gill, London
performing works by
Furrer, Gompper, Ustvolskaya, and Jarrell
 
Sunday, November 17, 2019 at 7:30p in the Concert Hall
Program
| | |
| --- | --- |
| Sonata for Solo Clarinet (1959) | Marcelle Germaine TAILLEFERRE |
| | |
| --- | --- |
| Lotófagos (2016) | Beat FURRER |
Cello Concerto (2019)

    I. Mnemosyne
   II. Lethe

David GOMPPER
Timothy Gill, violoncello
Peter Naughton, percussion I
Matt Anderson, percussion II
Bethany Wheeler, harp
Karina Glasinovic, piano
Nicole Peter, celesta
Joshua Palazzolo, violin I
Nicole Allen, violin I
Lou Barker, violin I
Luciana Hontila, violin II
Yixue Zhang, violin II
Christine Rutledge, Donghee Han, viola
Sarah Hansen, violoncello
Will Yager, double bass
David Gompper, conductor
–––    intermission    –––
| | |
| --- | --- |
| Composition No. 1 "Dona Nobis Pacem"  | Galina USTVOLSKAYA |
| | |
| --- | --- |
| Music for a While (1995)  | Michael JARRELL |
Alexis Letourneau, flute
Kim Cassisa, clarinet
Tsz Kiu Kwok, saxophone
Irene Tang, horn
Bryan Powell, trumpet
Tom Kelley, trombone
Peter Naughton, percussion
Matt Anderson, percussion
Karina Glasinovic, piano
Luciana Hontila, violin I
Joshua Palazzolo, violin II
Donghee Han, viola
Sarah Hansen, violoncello
Will Yager, double bass
David Gompper, conductor
Performer
 Timothy Gill, violoncello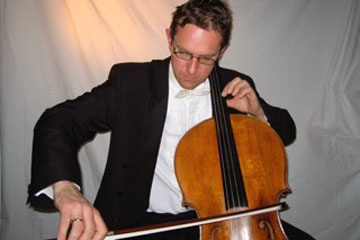 Tim Gill began to play the cello at the age of eight, subsequently studying with Dimitry Markevitch in Paris, Christopher Bunting at Cambridge and David Strange at the Royal Academy. In 1989-90 Tim was resident artist at the Banff Centre, Canada, where, as a result of winning the Banff concerto competition, he was invited to play the Elgar concerto with the Calgary Philharmonic and later to tour Canada as a recitalist.
        His Purcell Room debut in 1990 was met with critical acclaim and resulted in an invitation from the Park Lane Group to give the Priaulx Rainier recital the following year. Tim has since given recitals and played concertos throughout the UK, Europe and India. In 1995 he recorded Beethoven's complete works for cello and piano for Dutch radio with Marietta Petkova, and in 1996 he gave his Wigmore Hall debut and released two CDs on the Guild label with pianist Fali Pavri.
       Tim is currently principal cellist with the Royal Philharmonic Orchestra and the London Sinfonietta. He is also much in demand as a soloist and chamber musician.
       "Timothy Gill and Fali Pavri elicit a searing lyricism bringing tremendous sense of direction to the melodic invention which can so easily meander in lesser hands". Classic CD;
Tim Gill became principal cellist of the London Sinfonietta in June 2005.
Program Notes
Marcelle Germaine Tailleferre
Sonata for Solo Clarinet
| | |
| --- | --- |
|            | Marcelle Germaine Tailleferre was the only female member of the group of composers known as Les Six. She experiemented with serialism around the age of 65 and one of the compositions to be published from this phase, was the Sonata for Solo Clarinet. |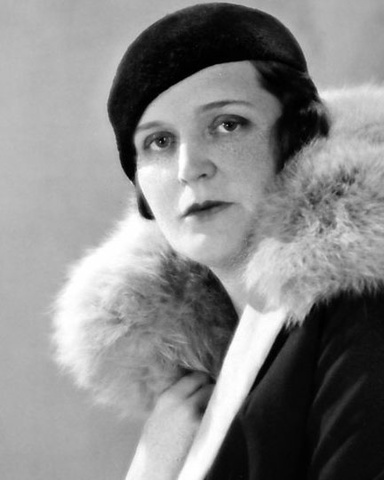 Germaine Tailleferre was born in the late 19th century into an orthodox Norman farming family, living on the outskirts of Paris. Although her talent was recognized when she was just a toddler, her music lesson was hampered by her authoritarian father, who likened professional musicians to prostitutes. Nonetheless, the determined young musician was able to complete her education at the Paris Conservatoire with the support of her mother. During her days at the Conservatoire, she received many prizes, in addition to constant encouragement from her teachers. She also became friendly with five young composers there, with whom she went on to form the famous 'Les Six' under the mentorship of the legendary composer and pianist, Satie. However, her natural modesty and two bad marriages hindered her career to a great extent. Her contribution to the world of music was also undervalued because of the patriarchal mindset of that time. Many of her works were lost due to the gross underestimation of her music, but they are now being revived by French and British recording companies, orchestral programmers and broadcasters. As her compositions are beginning to be restored, Tailleferre is also rightfully starting to get her rightful place in the music history.
Beat Furrer
Lotófagos
| | |
| --- | --- |
|            | Die Lotosfresser [The lotus eaters] – lotófagos, for soprano and double bass in 2007, is about a state of amnesia, in allusion to Odysseus's consorts who ate lotuses in order to forget. As José Angel Valente put it: "We were in a desert, surrounded by our own image which we no longer recognized. We had lost our memory ...". The theme is the slipping into "another" state which can be described in many different ways – as strange, oblivion, desert, death. |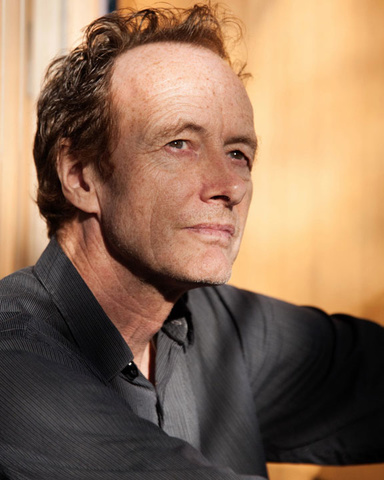 Beat Furrer was born in Schaffhausen (Switzerland) in 1954 and received his first musical training on piano at the Music School there. After moving to Vienna in 1975, he studied conducting with Otmar Suitner and composition with Roman Haubenstock Ramati at the Hochschule für Musik und Darstellende Kunst. In 1985 he founded the Klangforum Wien, which he directed until 1992, and with which he is still associated as conductor. Commissioned by the Vienna State Opera, he composed his first opera Die Blinden. His second opera Narcissus was premiered in 1994 as part of the Festival "steirischer herbst" at the Graz Opera. In 1996 he was composer-in-residence at the Lucerne Festival. His music theatre work Begehren was premiered in Graz in 2001, the opera invocation in Zürich in 2003 and the sound theatre piece FAMA in Donaueschingen in 2005. In autumn 1991 Furrer became a full professor of composition at the Hochschule für Musik und Darstellende Kunst in Graz. He has been guest professor in composition at the Hochschule für Musik und Darstellende Kunst in Frankfurt 2006–2009. Together with violinist Ernst Kovacic he founded "impuls", a International Ensemble and Composers Academy for Contemporary Music. In 2004 he was awarded the Music Prize of the City of Vienna, and in 2005 became a member of the Academy of Arts in Berlin. He was awarded the Golden Lion at the Venice Biennale in 2006 for his work FAMA. In 2010 his music theatre Wüstenbuch was premiered in Basel. In 2014 he was awarded with Great Austrian State Prize. In 2018 he received the Ernst-von-Siemens music prize in recognition of his lifetime's compositional outoput. His latest opera La Bianca Notte based on texts by Dino Campana, was premiered in Hamburg in spring 2015. In January 2019 his new opera Violetter Schnee(Violet Snow) with a libretto by Händl Klaus based on a libretto by Vladimir Sorokin premiered at the Staatsoper Unter den Linden in Berlin. Since the 1980s Beat Furrer has composed a wide range of works, from solo and ensemble music to orchestral and choral works and opera. He is well known for his nuanced exploration of the human voice and its relationship to instrumental sound.  
David Gompper
Cello Concerto
| | |
| --- | --- |
|            | Cello Concerto (2019) is made up of two movements: an energetic and relentless opening gambit, followed by a response that is spectral, reflective of a memory that is fractured and detached. Attempts to recall and reconnect are made, but only as if in a dream, dissociated from reality. |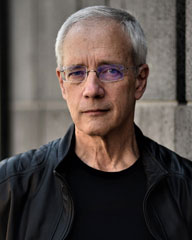 David Gompper has lived and worked professionally as a pianist, a conductor, and a composer in New York, San Diego, London, Nigeria, Michigan, Texas and Iowa. He studied at the Royal College of Music in London with Jeremy Dale Roberts and Humphrey Searle. After teaching in Nigeria, he received his doctorate at the University of Michigan and taught at the University of Texas, Arlington. Since 1991, he has been Professor of Composition and Director of the Center for New Music at the University of Iowa. In 2002-2003 Gompper was in Russia as a Fulbright Scholar, teaching, performing and conducting at the Moscow Conservatory. In 2009 he received an Academy Award from the American Academy of Arts and Letters in New York City, and a Fromm Commission in 2013.
       Gompper's compositions have been performed at Carnegie Hall, Lincoln Center and Merkin Halls (New York), Wigmore Hall (London), Konzerthaus (Vienna) and the Bolshoi and Rachmaninoff Halls (Moscow Conservatory). For the Naxos label, the Royal Philharmonic Orchestra recorded his Violin Concerto with Wolfgang David, and two new discs of works that include four concerti (Double, Clarinet, Cello and Double Bass), as well as three orchestral works.
Galina Ustvolskaya
Composition No. 1 "Dona Nobis Pacem"
          
"Dona nobis pacem" is part of a triptych of works written between 1970 and 1975; the others are No. 2, Dies irae, and No. 3, Benedictus qui venit. All were composed for very unusual instrumentations: piccolo, tuba and piano; eight double-basses, piano and wooden box; four flutes, four bassoons, and piano. The functions for each instrument are extremely defined and limited. The piano plays little more than single notes and clusters in a mechanical, detached fashion, so much so that the quiet dyads that appear in the final section of Composition No. 1 provide a welcome relief from the obsessive and brutal repetition that comes before. We hear equally unaffected and jarring rhythmic figures in the piccolo and tuba, sometimes in dialogue with the piano, or otherwise opposing it or filling in its uncomfortable silences.
     Finally, one should keep in mind that tonight's performance is an ideal setting for this music, in that Ustvolskaya preferred a sacred space for the performance of these pieces (in as much as this recital hall was once the sanctuary of St. Thomas More Catholic Church). As one who rejected technical analysis of her own work, she explained, "My works are not actually religious in a literal sense, but are filled with a religious spirit, and - as I see it - they are best heard in a church, without academic introductions and analyses. In the concert hall, that is, in a secular setting, they sound different."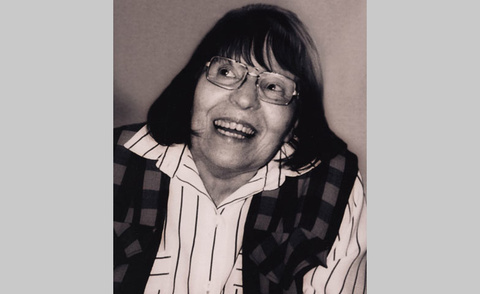 Though she remained largely outside the public eye during her lifetime, Galina Ustvolskaya came to be recognized as one of the key Russian modernist composers of the late 20th century. And though she studied with Shostakovich in the early 1940s, earning her teacher's immense praise, she carved out a wholly different path from his: a private and reclusive world of stark landscapes filled with extreme and abstract gestures, without the comfort of familiar ideas about structural narrative and tonality. – Anthony Cheung
Michael Jarrell
Music for a While
| | |
| --- | --- |
|            | Music for a While is a direct reference to the air by Henry Purcell, taken from his incidental music to the play "Oedipus". I was originally concerned with creating an ephemeral atmosphere which should be the soul of the work, for I wanted to compose music of a single moment that would ceaselessly reinvent itself, music that would be permanently renewed yet have a constant regard to its roots. I had already begun writing the piece when I decided to add on a sort of prologue in which I would establish a direct link with Purcell's music, and for this I took the first four bars of the continuo of Purcell's air and transformed them. Gradually this fragment became the basis of Music for a while. This work was composed for the Klangforum ensemble, and it is dedicated to Klaus Huber on the occasion of his 70th birthday. |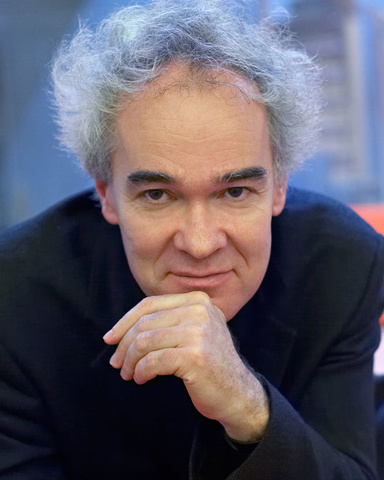 Born in Geneva in 1958, Michael Jarrell studied composition at the Geneva Conservatory with Eric Gaudibert and at various workshops in the United States (Tanglewood, 1979). He completed his training with Klaus Huber at the Freiburg Staatliche Hochschule für Musik im Brisgau. Starting in 1982, his works have received numerous prizes: prix Acanthes (1983), Beethovenpreis from the city of Bonn (1986), Marescotti prize (1986), Gaudeamus (1988), Henriette Renié (1988), SiemensFörderungspreis (1990) and Musikpreis der Stadt Wien (2010). Between 1986 and 1988, he was in residence at the Cité des Arts in Paris and took part in the computer music course at Ircam. He resided at the Villa Médicis in Rome during 1988/89, and then joined the Istituto Svizzero di Roma in 1989/90. From October 1991 to June 1993, he was composer in residence with the Lyon Orchestra. Beginning in 1993, he became professor of composition at the University in Vienna. In 1996, he was "composer in residence" at the Lucerne festival, and then was heralded by the Musica Nova Helsinki Festival, which dedicated the festival to him in 2000. In 2001, the Salzburg Festival commissioned a concerto for piano and orchestra entitled Abschied. The same year, he was named "Chevalier des Arts et des Lettres". In 2004, he was named professor of composition at the Geneva Conservatory.
---