Contemporary Music from Israel
A festival of music by living Israeli composers
back to Provost Global Forum page
back to CNM Festival page
Concert 9
Sunday, April 23, 2023 at 7:30p, Concert Hall
University of Iowa large ensembles
Program
| | |
| --- | --- |
| Rage against the piano (2016) | Amit WEINER |
Center for New Music Ensemble
David Gompper, director and conductor
Bowen Liu, piano solo
Ryan MacDonald, flute
Lisa Ryoo, oboe
Sayyod Mirzomurodov, clarinet
Carlos Manuel Lopez Soria, bassoon
Kristen Ronning, horn
Caylan Laundrie, trumpet
McKenna Blenk, percussion
Junhong Zhou, violin I
ShengHo Wang, violin II
Fatima Gassama, viola
Hanna Rumora, violoncello
Natalia Terra, double bass
Concerto Grosso: Albatross Migrations for wind ensemble (2023) world premiere


I. Disruption (attacca)
II. Incorporation—Cadenza 1 (attacca)
III. Transformation—Cadenza 2

Edo FRENKEL
University of Iowa Symphony Band and the Meitar Ensemble
Mark Heidel, director and conductor
| | |
| --- | --- |
| Concerto Grosso, for six soloists and orchestra (2020) | Yair KLARTAG |
University of Iowa Symphony Orchestra
Mélisse Brunet, director
David Gompper, guest conductor
solo ensemble
Nicole Esposito, flute
Jorge Montilla, clarinet
Benjamin Coelho, bassoon
Alan Huckleberry, piano
Katie Wolfe, violin
Tony Arnone, violoncello
Program Notes & Bios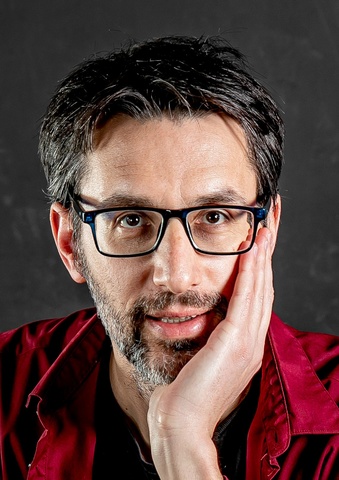 Rage against the Piano is an expression of playful behavior characterizing children. Prior to the first note, imagine a room full of children on the verge of "explosion" waiting for the right moment to let loose. That moment arrives when the first note is played. This note is the signal that all adults are gone and now is the time to loosen up and have fun.
     This piece manifests the childish mischievousness hidden from the adult's eye. It is the expression of a mix of emotions bottled inside the children's heart and soul. At the beginning joy bursts out, but soon enough anger and rage are taking over against one of children in the group, the one that's a bit different – the piano.
Israeli composer Amit Weiner has an international career as a composer, a concert pianist, and a presenter. Amit Weiner has performed in concert tours in Asia and America, included Esplanade – Theatres on the Bay in Singapore, Hong Kong, Macau, Vietnam, and all over the US. As a composer he is active in both the genre of concert music, and in music for films and TV. His oeuvre includes over 50 chamber, vocal and orchestral works. In addition to his position as professor of composition and Head of The Cross-Disciplinary Composition Department, at the Jerusalem Academy of Music and Dance, Dr. Weiner serves frequently as a guest composer in universities and conferences around the world. In 2020 Amit has won a grant from New Music USA, to compose a new piece as a collaboration with Peridance Contemporary Dance Company to be premiered in its 2021 season.
---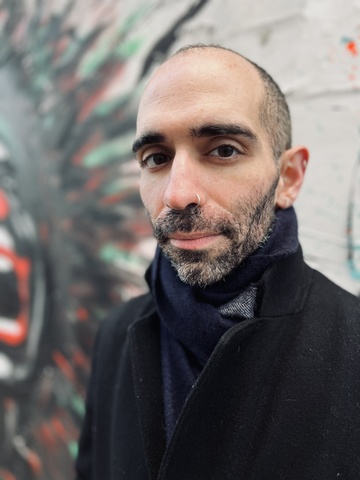 Concerto Grosso: Albatross Migrations is an extension of my series of "Studies 'On Time' after John Milton." The Studies are works for solo and duo piano that explicitly explore the indelibly intertwined relationship between space and time. As time slows down the experience of space — the distance between pitches — becomes larger and visa-versa. The speed of time thus takes on a formal role in the pieces, resulting in a kind of spiral structure, that could theoretically extended to for an infinite duration. An additional aim of the studies is to explore the perceptual threshold between the aesthetic experience of harmony (vertical structures) and melody (horizontal structures).
     In addition, Concerto Grosso draws on inspiration from recent social events, particularly social movements in Iran, Chile, Bolivia, and Eastern Europe. This is with particular respect to the contagious ways in which the ingredients for social uprising spread. The concept of migration thus takes on a number of meanings: first as a musical one — the way in which pitches and gestures move from group to group within the large ensemble; next a metaphorical one — the way information spreads, exhibited the way instruments calcify around particular ideas and gestures; and finally, as a conceptual and perhaps political one — the potential for the mechanisms of migration to effect larger structural change, represented by the various musical processes, their interaction, and the consequential change in the way the musical elements are perceived. 
Edo Frenkel is a "feisty" (LA Times) conductor, composer, and pianist known for his "three- dimensional ductile precision" (Diapason) and "performances of both intimacy and intensity" (Opera Magazine). He is the Jette Parker Artist, Ballet Conductor, on music staff at the Royal Opera House. He regularly guest-conducts Ensemble Meitar, and has conducted performances with Orchestra of the Royal Opera House, Orchestre Philharmonique de Radio France, Baltimore Symphony, Tonkünstler Orchester-Niederösterreich, Ensemble Intercontemporain, Ensemble Signal, and Northern Ballet. His compositions have been performed by such artists as Talea Ensemble, EXAUDI vocal ensemble, Hong Kong New Music Ensemble, New Gates Trio, JACK quartet, Now Hear Ensemble, and Ensemble Paramirabo. Between 2020-21 he was Artist in Residence at Cité internationale des arts de Paris as a composer and pianist. This season he will debut as a composer at Wigmore Hall and the Concertgebouw.
---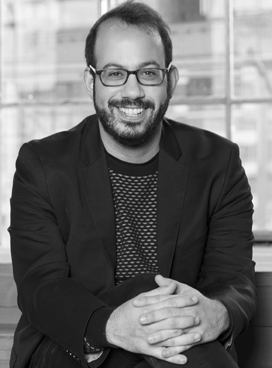 "Concerto Grosso" for Meitar ensemble and orchestra explores spaces between musical extremes - the ensemble's intimacy against the massive orchestral force, sound surfaces against instrumental rhetoric, orchestral sounds against electronic music. The hope is that by blurring the boundaries between the categories, the layers of reference and functionality will be peeled off the sound, allowing them to be perceived as pure acoustic sensations and abstract structures.
Yair Klartag (b.1985, Israel), began studying piano at the age of 12 and commenced his composition studies three years later. He received his Bachelor's degree in Composition under the instruction of Ruben Seroussi at the Buchmann-Mehta School of Music, Tel-Aviv University, graduating in 2010. He continued his composition studies, obtaining his Master's degree in 2012 at the Basel Musikhochschule with Georg Friedrich Haas and Erik Oña. At present he is a doctoral candidate in composition at Columbia University. His compositions have been performed by ensembles such as "Tokyo Sinfonietta" (Japan), Tongyeong Music Festival Orchestra (S. Korea), Ensemble Phoenix Basel (Switzerland), Ensemble Proton (Bern), Ensemble Zafraan (Berlin), "Meitar" Ensemble (Israel) and PercaDu (Israel), as well as by soloists from Ensemble recherche and Ensemble Ictus and by the choirs "Escolania de Montserrat" (Spain), "Les Cris de Paris", "Shahar" choir and "Ha'Efroni" choir.
---