Contemporary Music from Israel
A festival of music by living Israeli composers
back to Provost Global Forum page
back to CNM Festival page
Concert 7
Sunday, April 23, 2023 at 1:00p, Concert Hall
Center for New Music Ensemble
David Gompper, conductor
Program
| | |
| --- | --- |
| Hora (1997) | Ari BEN-SHABETAI |
Neil Krzeski & Craig Jordan, pianos
McKenna Blenk & Peter Grubisich, percussion
| | |
| --- | --- |
| Khavazelet (2017) | Oded ZEHAVI |
Courtney Miller, oboe
Ramel Price, violin
Allie Schumacher, viola
Kim Hanks, violoncello
| | |
| --- | --- |
| Someone is playing (2022) | Boaz BEN MOSHE |
Tâmila Freitas, flute
Carlos Manuel Lopez Soria, bassoon
Hanna Rumora, violoncello
Craig Jordan, piano
| | |
| --- | --- |
| Have you taken your medication today, Mr. Feldman? (2021) world premiere | Shai COHEN |
Tâmila Freitas, flute
Sayyod Mirzomurodov, bass clarinet
Gabe Albertus, percussion
Craig Jordan, piano
Michael Klyce, violin I
Ramel Price, violin II
Fatima Gassama, viola
Hanna Rumora, violoncello
Natalia Terra, double bass
Greg Evans, electronics
Program Notes & Bios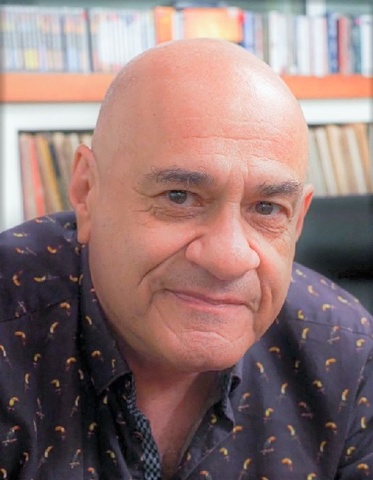 Hora is the name of a folk dance, originally from several regions of Rumania but assimilated by the Zionist movement as a 'new' Israeli national folk dance. This dance, with its characteristic compound meter (3+3+2 and derivatives) has become an icon over the 75 years of Israel's independence, and until the assassination of the late prime minister Rabin, it could be seen as a symbol of Israeli nativity and "innocent" chauvinism. Especially in the current times and since the recent rise of fascism, religious fanaticism, and corruption in the Israeli leadership and government, this piece which was originally written to protest the loss of our political innocence with Rabin's assassination. It has unfortunately become even more relevant than ever.
     This HORA is a grotesque image of Israeli society today. With its sarcastic, dissonant, atonal and asymmetric polyrhythms, it makes only few moments of 'nostalgic' excuses for the shameful rise of tyranny and the loss of democracy.
Born in Jerusalem in 1954, Ari Ben-Shabetai studied composition with Mark Kopytman at the Jerusalem Rubin Academy of Music, and with George Crumb at the University of Pennsylvania, U.S.A., where he received a Ph.D. in Composition. Ben-Shabetai's music is written in the post-modern style, incorporating influences of heterophony, post-impressionistic harmony, minimalism as well as influences of modern rock and jazz music ('Blues and White' for Piano, 'Hard Rock Shock' for mixed ensemble, 'DeusEx Machina' for electric violin & DJ, etc.). Ari Ben-Shabetai has won many awards, scholarships and prizes both in Israel and abroad; amongst these, his 'Sinfonia Chromatica' won the first prize in the Israel Philharmonic Orchestra composition competition, taking the work on tour to Germany, U.S.A., France, and Italy with Maestro Zubin Mehta conducting. Many other works by him were performed by such artists as Maestro Lorin Maazel (conductor), David Robertson (conductor), Gary Bertini (conductor), Irvin Arditti (violin), and many more.
---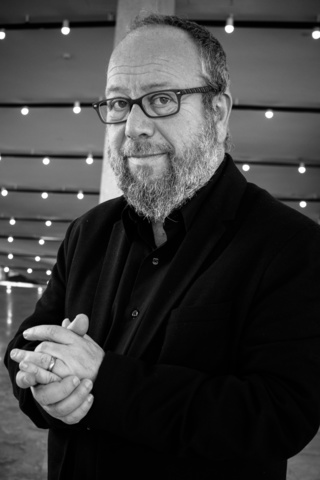 Khavatzeket (Lily) - In this piece I have tried to pay homage to Benny Gal-Ed. Benny was an unusual man: a former intelligence officer who dedicated his post-military life to the field of Israeli music education and a firm administrator with a heart of gold.
     Lily is made up of three elements: a melodic section with a significant solo part for every instrument, a rhythmical section written in 2/4 meter which expresses a number of Israeli sentiments and a quasi-recitative lament played by the oboe. In addition, the piece includes a cadenza for oboe and a chorale-like coda in which the e minor chord (B-G-E) appears twice in surprising places.
Israeli composer Oded Zehavi's music runs the gamut from atonality to neo-romanticism and has won international accolades from both audiences and critics for its appealing and emotional content. His tonal language draws from music traditions of the Middle East (Jewish and Arabic), European art song and contemporary techniques, exploring the fusion of western and ethnic musical heritages. A partial list of musicians who have performed Oded's music includes Zubin Mehta and the Israel Philharmonic, Valery Gergiev and the Mariinsky Opera Orchestra, David Shallon and the London Philharmonic Orchestra, Sir Antonio Pappano, Marek Janowsky, Leonard Slatkin and David Robertson. Oded is Professor of Music at Haifa University, where he founded the Department of Music in 1995. He is the recipient of numerous prizes and residencies, most recently the 2015 Schusterman Visiting Artist Residency (Case Western Reserve University and Cleveland Institute of Music) as well as the 2014 Prime Minister's Prize for Composition.
---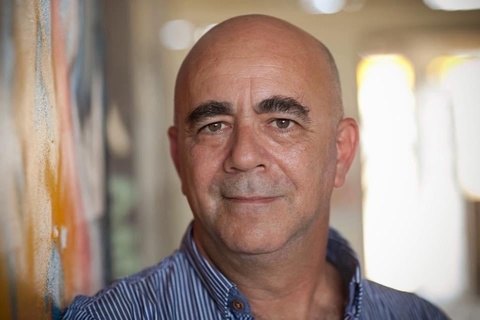 Someone is Playing is based on a song cycle of the Israeli poet, Israel Eliraz, of the same title. Each of the songs in this cycle is a one line/page sentence which ends on the next line/page, thus making a continuous motion effect of two people playing together, finishing each other's sentences. This relationship is presented in the score, moving from one section to another smoothly and delicately.
The piece was commissioned by the "Quarantini" ensemble, a young and enthusiastic group of Israeli musicians. It was premiered in Tel Aviv in March of 2022.
Boaz Ben-Moshe, born in Tel Aviv, 1962, Winner of the "Engel" Prize (2021), the "Yizchak Navon Life achievement Award" (2020) and the Prime-minister prize for composers (2003, 2021). Boaz has composed over 50 compositions - Symphonic music, Concerti, music for Voice and Orchestra, Chamber music for various instrumentations, Solo pieces and Cross-disciplinary pieces. His music was performed at the Israel Festival, Upper Galilee Chamber Music Festival, "Sounds in the Desert" Festival, Bordeaux Music Festival, in Reutlingen – Germany, various Chamber Music Festivals in France and Spain, in the U.S.A (Piano Festival at Tanglewood and the Taubman Piano Festival at Mont-Claire University, New Jersey). His music is published by Israel Music Institute, IMI. Prof. Boaz Ben-Moshe has been the Artistic Director of the "Israel Music Days" Festival (2012-2018) and the Dean of the Faculty for Cross-disciplinary music at the Jerusalem Academy for Music and Dance (2012-2018). Currently he is the Dean of the Faculty for Composition, Conducting and Music Education at the Jerusalem Academy for Music and Dance. Boaz Ben-Moshe is the chairperson of the Israel Composers' league.
---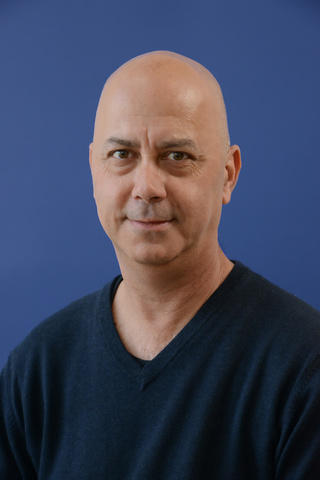 Have you taken your medication today, Mr. Feldman? - The piece is an imaginary scenario that tries to imagine what composer Morton Feldman heard around the sounds of the chords in his work "Last Pieces" (1959) for solo piano.
Born in Haifa (1968), Shai Cohen works as a teacher, composer, and jazz performer. He composes symphonic music, chamber music, electronic music, and music for solo instruments. His music has been performed by musicians and ensembles like SNU Symphony Orchestra (Korea), the Moscow Contemporary Music Ensemble (Moscow), members of the BBC Scottish Symphony Orchestra (Scotland), Tokyo National University of Fine Arts and Music (Japan), T'ang Quartet (Singapore), St Andrews New Music Ensemble (Scotland), Ensemble Kaprizma (Israel), Israel Contemporary Players, the Arab & Jewish ensembles of the Israeli Philharmonic Orchestra, The Tel-Aviv Soloists Ensemble, The Israel Kibbutz Orchestra, Israel Sinfonietta orchestra of Beer-Sheva and many others. Cohen is the director of the Music and Technology program at Bar-Ilan University teaching courses in Audio Synthesis, Advanced Studio Recording, Live Electronics Workshop, Arduino Workshop, Max/MSP/jitter Applications, Sound Engineering, Audio Applications, and Music Cognition Workshop. He is also a lecturer at Levinsky College of Education.