Contemporary Music from Israel
A festival of music by living Israeli composers
back to Provost Global Forum page
back to CNM Festival page
Concert 1
Tuesday, April 18, 2023 at 7:30p, Concert Hall
Featuring the Meitar Ensemble, Pierre-André Valade, conductor
Program
| | |
| --- | --- |
| Que sais-je for ensemble, video and electronics (world premiere) | Amos ELKANA |
Hagar Shahal, flute
Jonathan Hadas, clarinet
Nadav Cohen, bassoon
Talia Herzlich, violin
Yoni Gotlibovich, violoncello
Amit Dolberg, piano
Pierre-André Valade, conductor
Program Notes & Bios
Que sais-je - A new one-hour long music composition about the life of Yehuda Elkana that features recordings of him talking about his life and ideas. The piece will be performed by the Meitar Ensemble from Israel and will include a video screening and a multichannel audio track that will be heard from multiple speakers surrounding the audience.
     As a small child my father had a collection of small glass churches that were very dear to his heart. When my father and his parents were taken to Auschwitz in 1944 my grandfather forbade my father to take them with him and my father said he never hated anyone as he hated his father then. When I was a child, in Jerusalem in the 1970s, I remember my father telling me about his childhood in the Holocaust in detail and eloquently, but in a distant and very dry way, as if all this had not happened to him. This eloquence even characterized him as a major thinker in the State of Israel. In my work "Que sais-je", I try to bridge this gap, which shook me very much as a child, between my father's factual description of his life, as expressed in interviews with him and his voice, and the missing, broken emotional world, which has no cure, and no words to express Him, and that for me can only break through music. The work seeks to express the same tension between what is said and what is not said, and between the personal and the public, from my observation, his son, of these poles and expressions through musical means.
     A little about my father, Professor Yehuda Elkana: My father was born in Yugoslavia, and was ten years old when he was sent with his parents to Auschwitz. Just before being sent to crematoria, the Allies began bombing major European cities and his family was sent to clear the ruins of Vienna. They managed to escape during what was later called "the death marches." After the Holocaust, my grandparents were left broken physically and mentally and so at the age of 14 my father actually became the head of the family. He decided that the family would immigrate to Israel and he managed to support his parents while they were in the transit camp all by himself. He bought his parents an apartment in Bat Yam and moved to a kibbutz himself. After his military service he went to study at the university and completed a Master's degree in the various sciences, and a doctorate in the history and philosophy of science at Brandeis. At the age of 35, he took over the establishment and management of the Van Leer Institute in Jerusalem, which he managed for 25 years and also founded the interdisciplinary program for outstanding students, and the Cohn Institute for History and Philosophy of Sciences and Ideas at Tel Aviv University. Between 1999 and 2009 he was the president and rector of the Central European University in Budapest.
     The story of my father's life is not just a personal story of resourcefulness, coping, and revival after the Holocaust. Instead, my father was a key figure who took part in shaping the Israeli and Jewish spiritual world since the establishment of the state, and his life history is intertwined in the history of Israel. My father often expressed his political views fearlessly even when they were controversial. His name is known to many following an article he published "The Need to Forget", which provoked controversy and strong opposition. He died in 2012, at the age of 78, of cancer. In my work "Que sais-je" I use the recordings I have, including interviews with him on radio and television over the years, in which my father describes his personal history and his radical thoughts on various topics. The piece, written for six musicians, makes use of these recordings and live electronics as well.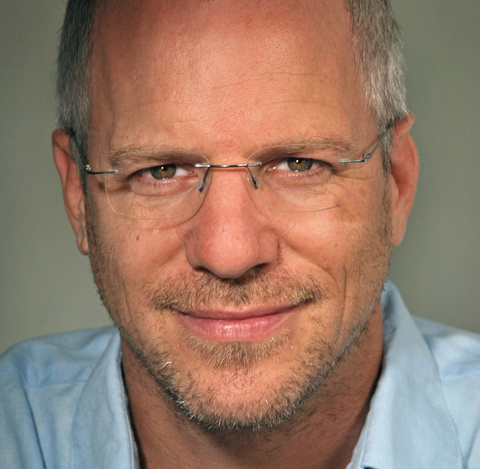 Amos Elkana, born in Boston in 1967 but raised in Jerusalem, studied jazz guitar at the Berklee College of Music and composition at the New England Conservatory of Music. He then went on to Bard College, where he earned an MFA in electronic music and sound. Over the years, Elkana has received numerous awards for his compositions, among them the Israeli Prime Minister's Prize for Music Composition, ACUM golden feather award and the Rozenblum Prize for excellence in the arts.
     Elkana composes concert music for orchestras, ensembles and individual performers as well as for dance, theatre and film. His works have been performed and recorded by ensembles and musicians from all over the world. He also released several highly acclaimed albums of his music. Elkana is also an active performer. He regularly participates in concerts and performances as an electric guitar player and as an electronic music producer. More information here: www.amoselkana.com.