CNM Ensemble Concert III
Sunday, February 19, 2023 at 7:30p in the Concert Hall
Featuring guest violinist Wolfgang David, Vienna
Program
Symphony of Light (2021-22) world premiere

     I. Quarter = 84
     II. Half = 64
     III. Quarter = 62

Irina DUBKOVA

(b. 1956)
Tâmila Freitas de Souza, flute
Lisa Ryoo, oboe
Sayyod Mirzomurodov, clarinet
Carlos Manuel Lopez Soria, bassoon
Kristen Ronning, horn
Anna Kelly, trumpet
Xiaoyu Liu, trombone
John Reyna, tuba
McKenna Blenk, Peter Grubisich, Gabriel Albertus, percussion
Junhong Zhou, violin I
ShengHo Wang, violin II
Fatima Gassama, viola
Hanna Rumora, violoncello
Natalia Terra, double bass
David Gompper, conductor
intermission
Violin Concerto (1990/92)

     I. Praeludium
     II. Aria, Hoquetus, Choral
     III. Intermezzo
     IV. Passacaglia
     V. Appassionato

György LIGETI

(b. 1923-2006)
Tâmila Freitas de Souza, flute I
Joshua Paul Stine, flute II
Lisa Ryoo, oboe
Sayyod Mirzomurodov, clarinet
Jean-François Charles*, bass clarinet
Carlos Manuel Lopez Soria, bassoon
Kristen Ronning & Anna Cullinan, horns
Michael Gause*, trumpet
Jonathan Allen*, trombone
McKenna Blenk, Peter Grubisich, Gabriel Albertus, percussion
Junhong Zhou, violin scordatura
ShengHo Wang, Michael Klyce, Ramel Price, Oriana Ross, violins
Fatima Gassama, viola scordatura
Christine Rutledge* & Donghee Han, violas
Hanna Rumora & Josh DeVries, violoncelli
Natalia Terra, double bass
Wolfgang David, violin solo
David Gompper, conductor

*=School of Music faculty
Performer biography
The Austrian-born violinist, Wolfgang David, has performed as both a recitalist and as a guest soloist with many leading orchestras including the Royal Philharmonic Orchestra, the Vienna Radio Symphony Orchestra, the Johannesburg Philharmonic Orchestra, the Berne Symphony Orchestra and New York Virtuosi, among others. He tours regularly throughout Europe, North and South America, as well as Japan, Korea and China. The winner of many competitions and prizes, David has performed in major halls such as the Konzerthaus and Musikverein in Vienna, Carnegie Hall in New York, Wigmore Hall and Cadogan Hall in London, Victoria Hall in Geneva, UNESCO Hall in Paris, the Philharmonie in Cologne, Bolshoi Hall in Moscow and at Bunka Kaikan in Tokyo. Wolfgang David performs on a violin built by Carlo Bergonzi, Cremona after 1724, on exclusive loan to him from the Austrian National Bank. Gompper has composed over ten major works including a Violin Concerto for Wolfgang David, who's Naxos recording with the Royal Philharmonic Orchestra (8.559637) received wide critical acclaim. www.wolfgangdavid.com.
Composer bios and program notes
The Symphony of Light (2021-22), dedicated to the memory of my parents and to all parents who gave their children the happiness of life, consists of three parts, traditionally mystical that refers to the Trinity. Each movement develops its own path towards light in a simple and clear musical language, clear concepts of life, love and death. The composition was written for the University of Iowa's Center for New Music, David Gompper, director.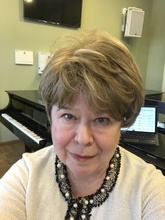 Irina Dubkova (b. 1956), who began composing at the age of five and was trained as a pianist, completed her post-graduate studies at the Moscow Conservatory in composition with Roman Ledeniov and Yuri Kholopov. She has received prizes from a number of international composer competitions, including the silver medal from the International Academy of Contemporary Arts (2021), a medal from the Union of Moscow Composers (2016), and a Diploma from the Minister of Culture (2011).
     Dubkova has participated in many competitions and festivals, include the International Organ Gedilke's Festival, Leonid Roizman's Organ Festival, International Moscow Autumn, Universe of Sound, Nippon Kokoro, Earino Spring Festival, All-Russia Harp Festival, etc. Performances of her symphonic, chamber, vocal and choral music have been heard across the Russia and in many regions of the world: Austria, Germany, Finland, Greece, Switzerland, and the US.
     Irina Dubkova currently teaches composition at the Moscow State P.I. Tchaikovsky Conservatory. Her students hail from Russia, China, USA, Japan, Luxembourg, Great Britain, Italy, and Korea. Many of them have become laureates of international competitions, successfully teaching and performing in academies throughout the world.
Violin Concerto (1992)
     The first version of the concerto consisted of three movements and was performed in 1990 in Cologne. Two years later, Ligeti revised the score by replacing the first movement and adding two new movements. This new version was premiered in 1992. Finally, he re-orchestrated the third and fourth movements, and the final version was first performed a year later by Gawriloff with the Ensemble InterContemporain conducted by Pierre Boulez.
     While composing the concerto, Ligeti originally planned an eight-movement work. Parts of the music for the unfinished movements were used by Gawriloff and Ligeti for the cadenza in the final movement, which Ligeti asks the performer to devise as an alternative to the already existing cadenza. Tonight's performance will use a cadenza assembled by Wolfgang.
     The concerto represents his late style: a synthesis of avant-garde explorations and traditional melodic and formal conventions. The BBC's Stephen Johnson calls the concerto as "a kind of cornucopia of effects and techniques, a wild collage of atmospheres and colors." Among other effects, it uses "microtonality, rapidly changing textures, comic juxtapositions, Hungarian folk melodies, Bulgarian dance rhythms, references to medieval and Renaissance music, and solo violin writing that ranges from the slow-paced and sweet-toned to the angular and fiery." During this time, Ligeti was interested in alternate tuning systems and harmonics. Thus, one violin and one viola in the orchestra tune their strings to the natural harmonics of the bass player.
     The second movement can be loosely described as a set of variations adapted from the third of his Six Bagatelles for Wind Quintet, itself an arrangement of the seventh piece from Musica ricercata, but slowed down and heard nearly two octaves lower.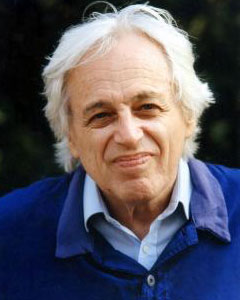 György Ligeti was one of the most important avant-garde composers in the latter half of the twentieth century. He stood with Boulez, Berio, Stockhausen, and Cage as one of the most innovative and influential among progressive figures of his time. His early works show the influence of Bartók and Kodály, and like them, he studied folk music and made transcriptions from folk material. In Apparitions (1958-1959) and Atmosphères (1961), he developed a style forged from chromatic cluster chords that are devoid of conventional melody, pitch and rhythm, but instead grow into timbres and textures that yield new sonic possibilities. The composer referred to this method as "micropolyphony." In Aventures (1962), Ligeti devised a vocal technique in which the singers are required to make a full range of vocalizations, cries and nonsense noises to fashion a kind of imaginary, non-specific drama, but with rather specifically expressed emotions. Ligeti was almost alone among progressive composers from the latter twentieth century who have written popular and widely performed music.
---