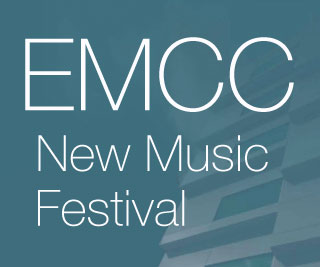 The Center for New Music hosts
 
Exchange of Midwest Collegiate Composers
Festival of New Music
 
Concert 4
Saturday, April 7, 2018 at 4:00p in the
Voxman Music Building Concert Hall
 Program
Simulacrum
BetaMax (UMKC)
Kameron Sheffield, saxophone
Seth Davis, guitar
Alex Williams, cello
Tim Harte, laptop
Whennes
Ramin ROSHANDEL (UI)
fixed media
Trombone Sand
David WITTER (UMKC)
David Witter, trombone
Light Pillars II
Clay ALLEN (CU)
8-channel fixed media with video
Voices
Josiah SPRANKLE (UMKC)
Josiah Sprankle, piano
fixed media
Tour en l'air
David BEYER (UI)
David Beyer, electronics
Dominique Jones, dancer
 Program Notes
BetaMax (UMKC)
Simulacrum
BetaMax is an ensemble comprised of performer-composers working as a collective to experiment with new compositional processes and ideas, specifically in the connection between improvisation and electronic music. All students currently at the UMKC Conservatory of Music and Dance, the ensemble's members include Seth Andrew Davis on guitar/electronics, Tim J Harte on laptop/electronics, Kameron Sheffield on saxophones/EWI/electronics, and Alex Williams on cello.
Ramin Roshandel (UI)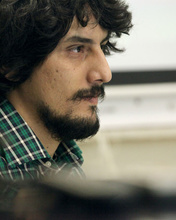 Whennes
whenness (noun) means existence at a particular point in time. "whenness", however, has also been an inward attempt, since my first days in Iowa City, to learn to respond to the change that I have been facing – the change of language and of culture.
Ramin Roshandel (b.1987) started studying the setar (an Iranian classical music instrument) at the age of 14. He completed his Bachelor's in Iranian Music Performance at the Tehran University of Art, and his Master's in Music Composition at the University of Tehran. He is currently in the first year of his Ph.D. in composition at the University of Iowa, working with Josh Levine.
David Witter (UMKC)
Trombone Sand
Trombone melodies and digressions processed through loops, delays, pitch shifts, and ring modulations; imaginary landscapes of high craggy peaks and wind-swept deserts.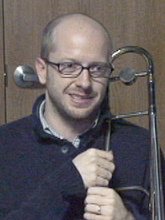 David Witter
is a composer, instrumentalist, and educator active in jazz, rock, and new music scenes in Kansas City and Columbia, MO. Currently a composition DMA student at UMKC, in the last few years he has taught music in Columbia public schools, while maintaining a robust private lesson studio. His award-winning music has been performed at the Contemporary Art Museum of St. Louis, the Missouri Botanical Garden, and improvisation symposiums in Ann Arbor, MI and Paterson, NJ. In addition, his work has been recorded by MU's University Philharmonic Orchestra and Concert Jazz Band, as well as by Seattle free jazz duo Bad Luck and acclaimed NYC chamber orchestra Alarm Will Sound. His most recent project involved playing electronically-processed trombone with Denver/Iowa experimental drone ensemble Venereal Crush.
John Clay Allen (CU-Boulder)
Light Pillars II
A light pillar is an optical phenomenon in which a vertical band of light appears extending from a light source. The effect is most striking in the northern latitudes. In both Light Pillars for large chamber ensemble and this companion piece for electronics, a parallel is drawn between this optical phenomenon and the harmonic spectra of various metal percussion instruments. In the case of the earlier piece, these spectra provide the pitch material. In Light Pillars II, these materials are manipulated beyond recognition.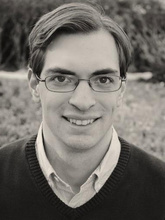 Originally from Ruidoso, New Mexico,
Clay Allen
is an American composer and pianist. Clay has studied composition at the University of North Texas with Kirsten Broberg, Andrew May, and Joseph Klein and at West Texas A&M University with BJ Brooks. Clay is currently pursuing his DMA at the University of Colorado – Boulder where he works with Carter Pann and Michael Theodore.
    Clay's compositions have been performed across the United States and internationally at festivals including SEAMUS, CICTeM in Buenos Aires, the Cortona Sessions in Italy, and the New York City Electroacoustic Music Festival. Recent commissions include works for New Music on the Point, Charlotte New Music Festival, and bassoonist Grant Bingham with funding from the DuoSolo Foundation. Passionate about education and outreach, Clay is a founding member of the Equinox New Music Collective, a nonprofit organization dedicated to bringing new music to new audiences.
Josiah Sprankle (UMKC)
Voices
Within all of us, there are positive voices and negative voices. Often, the most harmful voices aren't from the outside, but from with within. These voices come in the form of depression, insecurity, anxiety, and self-harm. But the influence of a friend or an outside force in love can counter balance even the most destructive things we can think about ourselves. However, even when things still appear to be going well externally, the quiet voices can still linger in the shadowy whisperings of our hearts.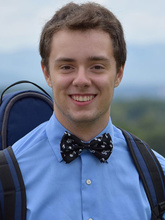 Josiah Sprankle
is an undergraduate pianist and composer currently studying at UMKC. A native of southwest Virginia, Josiah's musical influences stem from a variety of styles including Appalachian folk music and Baptist hymnody, Western classical and contemporary music, Jazz, and progressive metal. As a composer, Josiah received an honorable mention in the American Modern Ensemble competition and first prize in the CMS Young Composer's competition for his work, The Four Temperaments, and was a finalist in the International ALEA III competition for his Sonata for Bassoon and Piano, receiving performances across Europe and the United States. As a pianist, Josiah was the winner of the Mary Smart Competition, the Roanoke Youth Symphony Young Artist awards, and the UMKC Concerto-Aria competition.
    Josiah enjoys performing a combination of classical, contemporary Christian music, and original piano compositions. In his spare time, Josiah loves to hike and play chess.
David Beyer (UI)
Tour en l'air
In this piece, the movements of the dancer trigger the music. A video camera tracks the dancer's movements, mapping different areas of the stage to different pitches. As the dancer traverses the stage and escalates their physical energy, the music progresses in focus from melodic, to harmonic, to textural.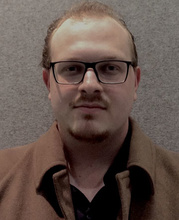 David Beyer
's work integrates theater, dance, and mathematics to navigate music within a physical space. His compositions utilize reimagined acoustic instruments and digital instruments of his own design to construct harmonies that reside within the gaps of the conventional musical scale. The first movement of Eclipses, a string quartet using just intonation, was read by the JACK quartet.
    He graduated from Berklee College of Music summa cum laude in 2015. He is currently a teaching assistant in the MA degree program at the University of Iowa, and studies composition with Jean-François Charles.