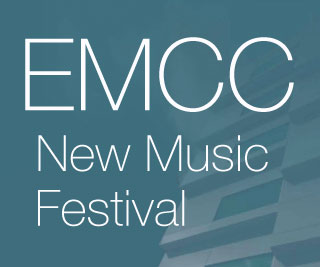 The Center for New Music hosts
 
Exchange of Midwest Collegiate Composers
Festival of New Music
 
Concert 3
Saturday, April 7, 2018 at 2:00p in the
Voxman Music Building Concert Hall
 Program
Improvisation for Saxophone and Electronics
MaXaS (UMKC)
Chi Him Chik, saxophone
David Landon, Max MSP
Maeve McGonigal, flute
Walking in the Cemetery
Natalie SHUM (UMKC)
fixed media
why not
Alexander TOTH (UI)
Will Yager, Double Bass
Disconnect
Dylan FINDLEY (UMKC)
Chi Him Chik, saxophone
Derek Frank, percussion
Loud Soft Music / Soft Loud Music
Carlos COTALLO SOLARES (UI)
Justin Comer, saxophone
Carlos Cotallo Solares, electric guitar
Will Yager, double bass
 Program Notes
MaXaS (UMKC)
Improvisation for Saxophone and Electronics
The MaXaS Duo is made up of saxophonist Chi Him Chik and composer/performer David P. Landon. Chik and Landon met while studying at the University of Missouri in Kansas City and were inspired by their mutual passion for creating sound art. The duo blends the worlds of virtuoso instrumental improvisation and highly textural sound art via Chik's dynamic sonic explorations on the saxophone and Landon's innovative live processing in electronics. In doing so, they seek to expand the dialogue that occurs between musicians in duets to one of a rich, sonic experience that exists not just as a dialogue between performers, but also the audience.
Jinwon Kim (UI)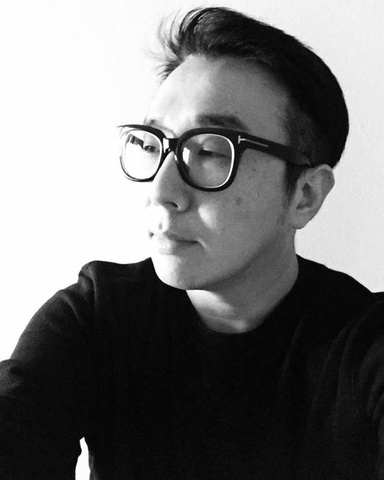 Chang
Chang's mean is a single melody line in Korean traditional music. One melodic gesture will be developed and repeated with lots of possibilities. Everything occurs inside the balance.
Jinwon Kim (b.1984) is a Korean composer. He is currently in a Ph.D. program in composition at The University of Iowa, school of music. Jinwon holds the Master of Music degree in composition from the University of Arizona. Jinwon Kim studied composition with Josh Levine, Daniel Asia, and Seil Oh. His music has been performed in South Korea, Japan, and the United States.
Natalie Shum (UMKC)
Walking in the Cemetery
What if your loved one died but you cannot attend his funeral? You are helpless that you cannot even say goodbye to him. You tried to walk in a place which is closest to the spiritual world - the cemetery, and mourn him with a virtual funeral. You will give a try if you can call back his spirit, even though you may have a chance to be dead or you may call back the other devil spirits. Still, you want to see his face again, and talk to him.
    Walking in the Cemetery is a mixed media composition, depicting a journey of walking through losing a loved one, imagining a virtual funeral, and failing to call back his spirit. The departed one could not come back again. Everything related to the one can only survive in the past memory. Music materials in this piece featuring wind-like sounds, wind chimes, flutes, harmonica and human voices. Among the music materials, wind chimes according to Chinese traditions also have the functions of calling back the souls of the dead. The pronunciation of wind chimes in Mandarin is also similar to "separation" (分離), which added another deeper meaning into the music.
Natalie Shum is currently pursuing a Masters degree in Composition from the UMKC Conservatory of Music and Dance. She graduated from Hong Kong Baptist University (HKBU) for her Bachelor of Arts (Hons) degree in Music, concentrating on Composition and Music Production. Her compositions are always inspired by arts and literature and she loves to compose music for different media. Natalie has experiences in composing for drama; she was the music director and composer of "Hang out with HEART" in 2016, which was a drama organized by Hong Kong Children & Youth Services. Additionally, she arranged six woodwind ensemble pieces for Animation Music Summer Festival 2015 based on music Japanese animations. Moreover, she was an active accompanist in Hong Kong Music Festivals for many years. She is also a flute player in wind bands and orchestras, like Hong Kong Tak Ming Philharmonic Orchestra, Galaxy Wind Ensemble, Tin Shui Wai Symphonic Winds and Hong Kong Tuen Mun Children Choir and Orchestra. Participating in these ensembles brought her many performance and band fair experiences like Hong Kong Band Fair and Macau Band Fair.
Alexander Toth (UI)
why not
As Timothy Leary lay on his deathbed, he would clench his fist and say, "Why," then unclench and say, "Why not?" He repeated this cycle for several minutes before passing away.
Alexander Toth is in his fourth year of undergraduate studies at the University of Iowa. He is pursuing an honors degree in vocal performance with licensure, focusing on composition as an independent study. His compositional interests are centered around the role of the body in music, preoccupied with tensional and nonconscious responses. As an aspiring composer, Alexander has had works performed by the Center for New Music and arranges music for the Iowa Hawkapellas. He studies voice with Dr. Katherine Eberle Fink and composition with Professor Jean-François Charles.
Dylan Findley (UMKC)
Disconnect
I seek to expresar the puan 的 conexión sin paʻi, ese moment الذي le horizon pırıltı ile luz dan bentuk suram nehmen Sie Form an. Sin embargo, für die униженный penyangkalan del 幫, الاستمارات oscurecer եւ de disconnect ล้ำลึก para আসা dengan gràdh mòr. 這是ang sitwasyon હુ ઇચ્ચુ છુ لتجنب, 넘다 la espalda .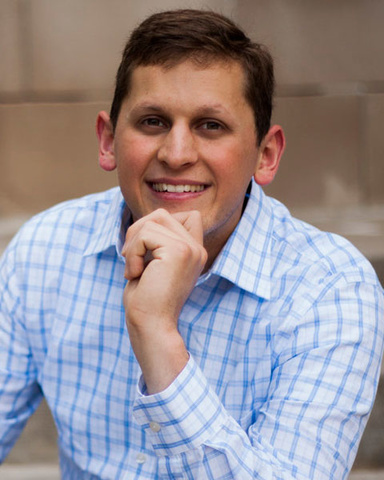 Dylan Findley
(b. 1991) writes music as a sacred act of expressing intangible truths through emotion. As such, he enjoys the interplay between symbolism, perception of musical space and time, and the exploration of interesting sounds. For this reason, Dylan's work spans from loosely structured improvisations to complex and meticulous allegorical works.
    He has been awarded commissions by the Barlow Endowment, New American Voices, American Guild of Organists Student Commissioning Project, and the Barlow Student Composition Award. His music has been championed by Transient Canvas, Great Noise Ensemble, members of the Cleveland Symphony Orchestra, PULSE Trio, TransAmerican Duo, Frost Symphony Orchestra, and Brigham Young University's Wind Symphony and Symphonic Band. His works have been featured at the Oh My Ears Festival, Blue Ridge Music Festival, ALBA Music Festival in Italy, Clarinova (a clarinetist-composer consortium), Atlantic Music Festival, Florida Electroacoustic Student Festival, Imani Winds Chamber Music Festival, and Utah Xtalk, the West Fork New Music Festival, the National Student Electronic Music Event, and the Region VI Conference of the Society of Composers, Inc.
    His teachers include James Mobberley, Zhou Long, Lansing McLoskey, Christian Asplund, Neil Thornock, Michael Hicks, Sam Richards, and University of Miami Composers-in Residence Martin Bresnick, Stephen Hartke, and Augusta Read Thomas. He currently attends the University of Missouri-Kansas City, where he pursues his Doctorate of Musical Arts. Listen at www.dylanfindley.com.
Carlos Cotallo Solares (UI)
Loud Soft Music / Soft Loud Music
Record a very quiet improvisation. While you listen to the recording using headphones, perform and record a very loud improvisation that closely imitates the first one. Study and memorize the recording of the second improvisation. Load the recording of the second improvisation into the Max patch.
    Place one microphone in the middle of the stage. Route the microphone and the computer through a mixer to at least two speakers. Set the volume of the microphone as loud as possible without creating feedback, and the volume of the computer so that when the patch plays the recording at full volume, it is clearly audible, but very quiet.
    Position yourself very close to the microphone. Start the patch and begin performing a very soft improvisation that closely imitates the second recording. During most of the performance, the Max patch will silently play the recording of the loud improvisation, unveiling it through the speakers to the musicians and audience only at certain times. Because of the amplification of your live performance, the soft sounds you produce will be much louder (loud soft music), while the volume of the recorded improvisation will range from inaudible to very quiet (soft loud music).
Carlos Cotallo Solares
(b. 1989) is a Spanish composer. His work deals with subjects such as the relationship between music and language, quotation, and poly-metric and poly-temporal structures. His pieces often focus on a single concept or technique that is interpreted in multiple ways.     Cotallo Solares' music has been performed internationally in festivals like the Summer Course for New Music (Darmstadt), NYCEMF (New York), SCI National Conference, Time of Music (Viitasaari), Crescendo Festival (Berlin), Ciclo de Música Actual (Badajoz), Blurred Edges Festival (Hamburg), Mehrklang Festival (Freiburg), and Blind Spot Festival (Berlin). He has work with ensembles such as the JACK Quartet, handwerk, Ensemble Chronophonie, POING, Ensemble Container, Ensemble Alarm, and Ensemble Kuraia.     Carlos is currently pursuing a PhD in composition at the University of Iowa, completing previously a Master's degree at the Universität der Künste in Berlin and a Bachelor's degree at the Hochschule für Musik Freiburg. He works as a teaching assistant in music theory and composition and is one of the organizers of the concert series IHearIC.